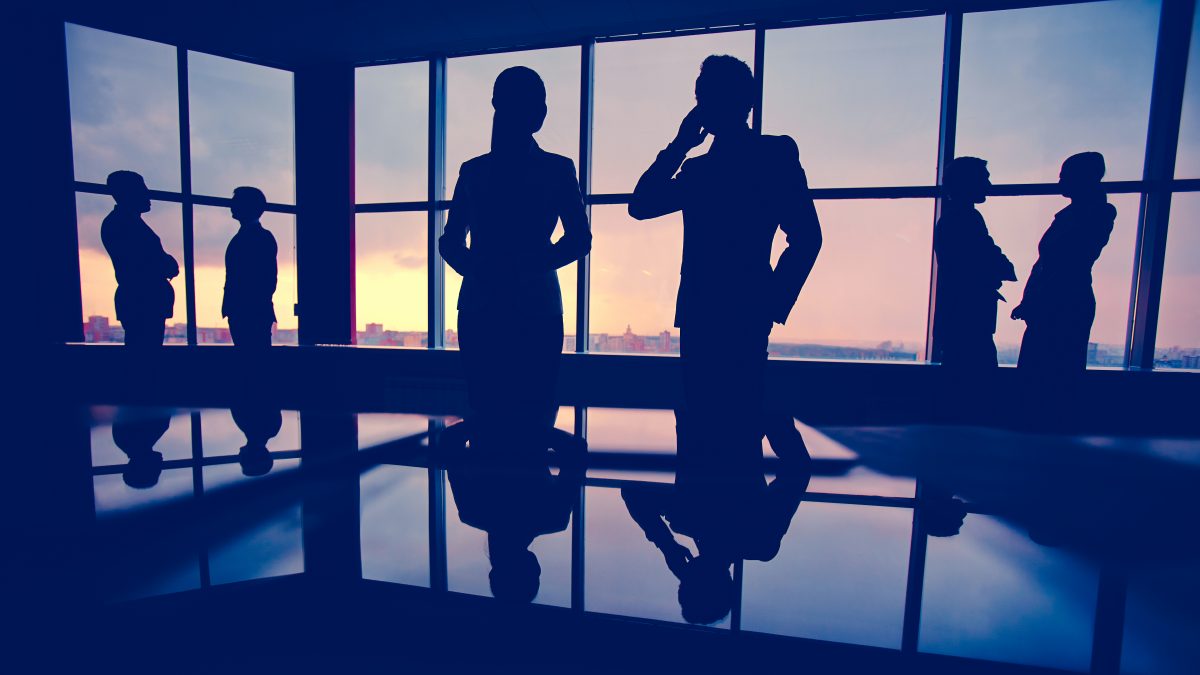 Large Conference Calls For Events: How, What And Why?
Divya Soni, 12 months ago
9 min

read
137
Conference calls- Large or small, they're here to stay. With the Covid-19 pandemic on the rise, audio and video conferencing has become a prevalent mode of communication across organizations. While video conferencing has its own downside – poor connectivity, non-scalability – audio conferencing is the newer way to go!
Audio Conferencing and it's rising fandom has brought along with it a wave of revolution, changing the way people work. Companies and political organizations are now more on-the-go. Teams are scattered, and yet, highly functional. Meetings are faster, or even minimized. And thus, productivity is at an all time high.
I'd like to call this the Telecommuters' Revolution.

When you're looking at large conference calls for events, the telecommuters' revolution couldn't have come at a better time!
Let's face it, setting up large conference calls can be a pain. Right from bringing in participants, to ensuring audio quality and data security, and keeping things running smoothly, and disturbance-free is a full-time responsibility.
Given the human track record of punctuality, telecommuting serves as a blessing in disguise. Using technology to set up large conferences or events, Businesses & Enterprises can host Investor Relation Calls, Annual General Body Meetings, Organizational Update Calls, Employee Surveys, etc. In the case of feet on the street type organizations that have large workforces, like an NGO or a Spiritual Organization, who may be looking to host training sessions for your volunteers, a large conference call can be a great idea.
What's a Large Conference Calls?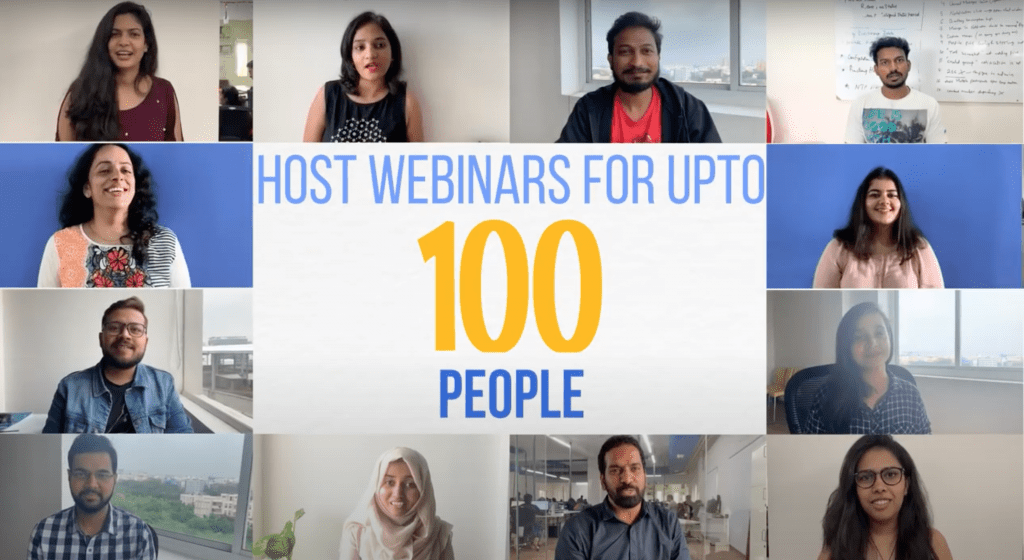 Any event or a meeting that involves connecting to more than 100 participants at one go can be defined as a Large Conference Call or a Large Scale Conference.
Typically, large conference calls are required for huge events – political party updates, investor relations call, non – profit organizations, large corporations, etc
For instance, many large public corporations regularly make an earnings call on which they discuss their company's financial performance for the quarter, discussion of dividends for the investors and more. Once the information is shared, the call is made open to the investors to ask questions.
Similarly, in recent times, politicians and political parties have also turned to large conference calls to get messages across for rallies or, to ask general questions about governance.
How Can You Conduct a Large Conference Calls?
Office Town Halls
If you're a baby boomer, unfamiliar with the trends of technology, apologies are in order. Booking a conference room, inviting all the participants, checking the schedules of the arrival of participants from other states, accomodation, sound systems, the problems keep on coming.
What's the catch?
Offline conferences are passé, but if you have a system to keep all these arrangements in check, who's to stop you!
Audio Conferencing:
Connecting with more than 3 people on a call is what is traditionally called an audio conference or conference call 🙂
The convenience cloud based audio conferencing solutions bring for businesses include faster connectivity, security, mobility and no dependency on Infrastructure.
You're allocated a bridge number for a dedicated time and given a security PIN. Your participants can dial in to the bridge number with the PIN to stay connected.
What's the catch? – Your participants may forget to dial in, they might dial in too early or a little too late. Some of them might even get confused with the PIN or the Bridge number, or some might just get lazy.
Operator-based Conference Calls:
Also known as reservationless conference calling, they are usually hosted by an operator. That takes a massive responsibility off the host's shoulders. On the flipside, it may compromise on the privacy of the data being shared and there's also a dependence on the operator.
What's the catch? – Imagine being on a call where you're about to share confidential information about your company's earnings for the quarter with the operator listening in. It goes without saying that you're going to proceed with the call being in the clear legally but we live in a world of uncertainty. So, anything can happen at any time!
This is the modern conferencing for modern individuals on-the-go. It's a simple three-step process, where the host creates a group, schedules a call and voila – all the participants of that group will get an incoming call when the conference call begins. Your participants just have to answer an incoming call to join the audio conference.
What's the catch? – There isn't one. I know right! 😉
Video Conferencing:
Video conferencing is all about humanizing remote communication, making it easy for businesses to collaborate better with their teams, interact with their customers face to face via video, and do more.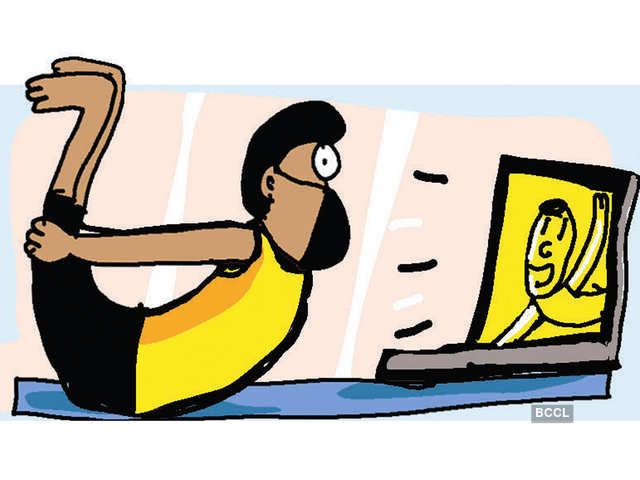 Most Video Conferencing Platforms like TelebuJoin, Lifesize, GotoMeetings are loaded with features to screen-share, chat, and host Q&As.
What's the catch?
Irritating background noises, unstable bandwidth & voice echoes can be painful to deal with every day. And, don't even get me started with internet connectivity problems!
How To Choose The Right Conferencing Provider?
I know this doesn't really apply to real-life, but in the world of conference providers, you can surely meet your 'one'. So here goes:
To help you make an informed decision, I've created a checklist.
List the call participants
Check their demographics 
Check if they have instant access to the Internet
Define the Objective of your Conference Call 
Choose a meeting type – internal team meeting or client meeting
Segregate speakers and listeners. If you need a speaker panel, consider a webinar.
Confirm if you'll be sharing your screen, presenting decks or sharing files, etc.
Find out if your participants are okay connecting via an app – if no, make sure your conferencing provider matches your requirements.
Would you prefer a Minutes of the Meeting or a Screen Recording?
Find out if your conferencing partner allows you to record your meetings
For example, if you have to host an annual general meeting of your company, and have to share the statistics, data or files with your audience, you could choose a video conference.
Alternatively, if you have a conference to update your employees across locations about policy change or product updates, especially if you have people working in remote areas where internet connectivity is not promising, an audio conference can be the perfect choice for you.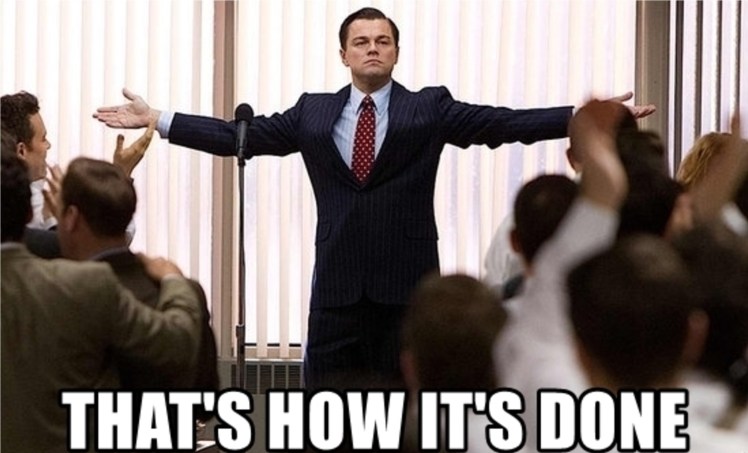 grptalk for audio conference calls- How and Why?
Honestly, there have been times when you, and I, have dreaded joining conference calls. But grptalk makes it easy, And, here's how it's helping companies change that –
Enterprises like Emami, L&T Groups or Agencies like Adani use the app to communicate with their internal teams, and their partner/clients.
Government agencies like the CMO Goa or the Directorate General of Hydrocarbons can use grptalk to host meetings with rural representatives.
Spiritual Organisations like Jesus Calls, Kalki Group or Calvary Temple use grptalk to talk to 1000+ devotees and trustees on a daily basis.
By using grptalk for their daily communication needs, these organizations have recorded a 37% increase in productivity, and ensure more than 90% attendance on all their concalls.
The grptalk promise:
You won't need to worry about data privacy and security, as grptalk comes with complete on-cloud security.
You won't need any reservations. With grptalk, you can host your conferences at any time, anywhere.
You won't need online meeting rooms, all you have to do is create a group, schedule your call, and voila, your conference call can come to you.
You don't have to worry about complex PINs, as grptalk has the best dial-out conferencing for you.
You won't have to worry about reminding your participants before calls. With grptalk, all your participants will be reminded about the call twice via SMS- once when it's scheduled, and again, 30 minutes before the call.
You won't need an operator to host extremely large conference calls. grptalk is a self-explanatory app with easy-to-use features and a customer success team ready to help you.
You don't have to worry about internet or connectivity issues in remote areas, because grptalk uses a PSTN-based conference calling system.
Your participants won't need to download the application to connect. grptalk comes with a lot of host privileges, to make conferencing convenient for you and your participants.
How to set up large conference calls for events using grptalk's audio conferencing solution?
It's very simple, trust me!
Check out this video and see for yourself!
TelebuJoin for Video Conference Calls: How and Why?
Educational Institutions can use TelebuJoin to host online classes, Q&A sessions or faculty meetings.
Enterprises can use TelebuJoin to host board meetings across the world.
Spiritual Organisations can use TelebuJoin to have live talks and worship sessions for their devotees.
Fitness Industries can use TelebuJoin to conduct daily activities across boundaries.
Government organisations can use TelebuJoin to discuss policies and strategy implementation.
The TelebuJoin Promise:
Unmatched audio and video quality for your calls.
Group chat to help your participants share ideas and files.
Screen Sharing, for you to show your participants what you're doing.
Segmented video calls for your company's teams, under one domain.
Easy controls for you to mute or hold your participants.
Augmented visual screen to auto-populate the speaker on the top.
Simple gestures for the muted participants to speak.
Your participants won't need to download the application to connect.
How to set up large conference calls for events using TelebuJoin's video conferencing solution?
It's very simple, trust me!
Check out this video and see for yourself.
What Works Better For Large Conference Calls?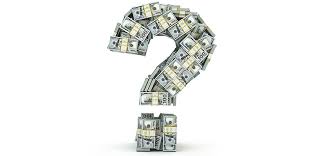 Now that's the Million-Dollar Question, isn't it?
There's no easy answer to this question – only you can decide what works best for you. If you've read my checklist, it's not going to be an uneducated session for sure.
If you ask me, video conferences may have issues with scaling up or keeping everyone connected, but for large conferences, they ensure a human touch. And, what audio conferences lack in humanizing team calls, they're nigh unbeatable when it comes to the number of participants they can connect and better audio quality.
Still suffering from conferencing jitters?
Hosting large conference calls can sound tiring, time-taking and tremendously difficult to see through. You might have questions or concerns regarding the success of your conference. That's why we are here to help!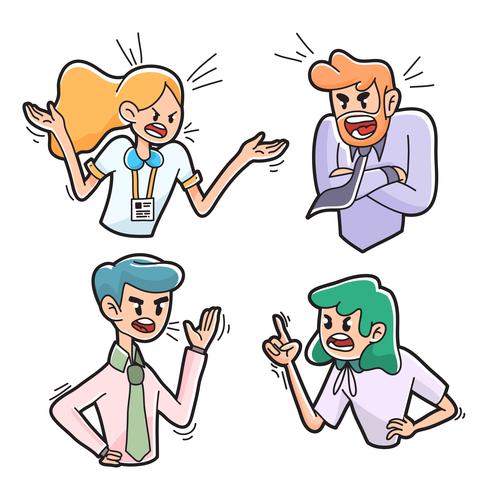 With every Telebu product you use, you become part of our family. The Telebu Team – Sales, Operations, Tech or Customer Success, are relentlessly at your service. They work to help you host large conferences easier, and faster than anyone else.
Whether you're 10, or 10,000, our motive is to increase your productivity, and help your organisation be more efficient. As you may have read two scrolls earlier, major political parties have already utilized grptalk for election campaigns, rallies and to administer surveys about governance with sometimes more than 25,000 people on a single call.
Many popular companies – L&T, Adani, Chola Mandalam and others use grptalk for internal training, client meetings, daily huddles, review meetings, all hands community talks etc.
So to sum up, whether you swear by video conferencing or you like getting on calls more than getting ready for a video call, what matters is quality of experience. And, whether it's voice quality or service excellence, we deliver every time!
Stop Worrying, Start Conferencing!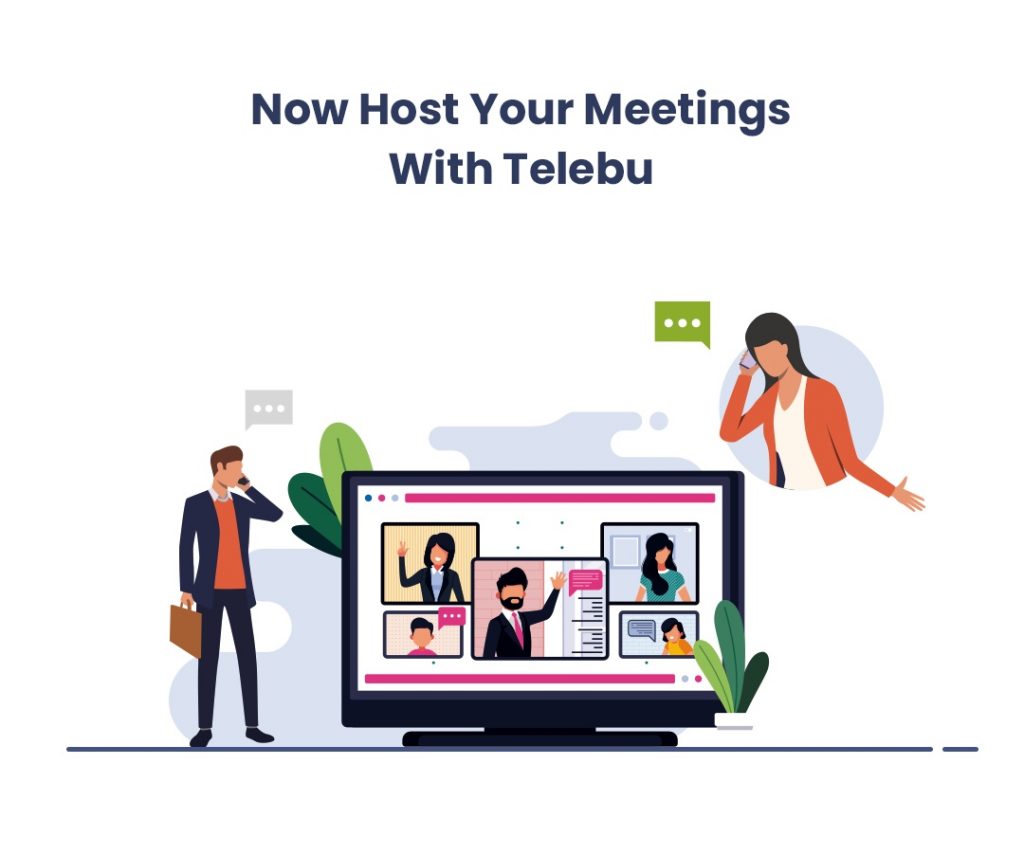 Divya Soni
Divya Soni is a Content Writer at Telebu Communications. For the most random conversations you want to have, she's your go-to person. She loves Coffee and Dogs more than people. When she's not at her desk, you can find her playing with Fufu or sipping on her double shot espresso at the fire exit.
Related posts
Subscribe to get the latest news & updates.