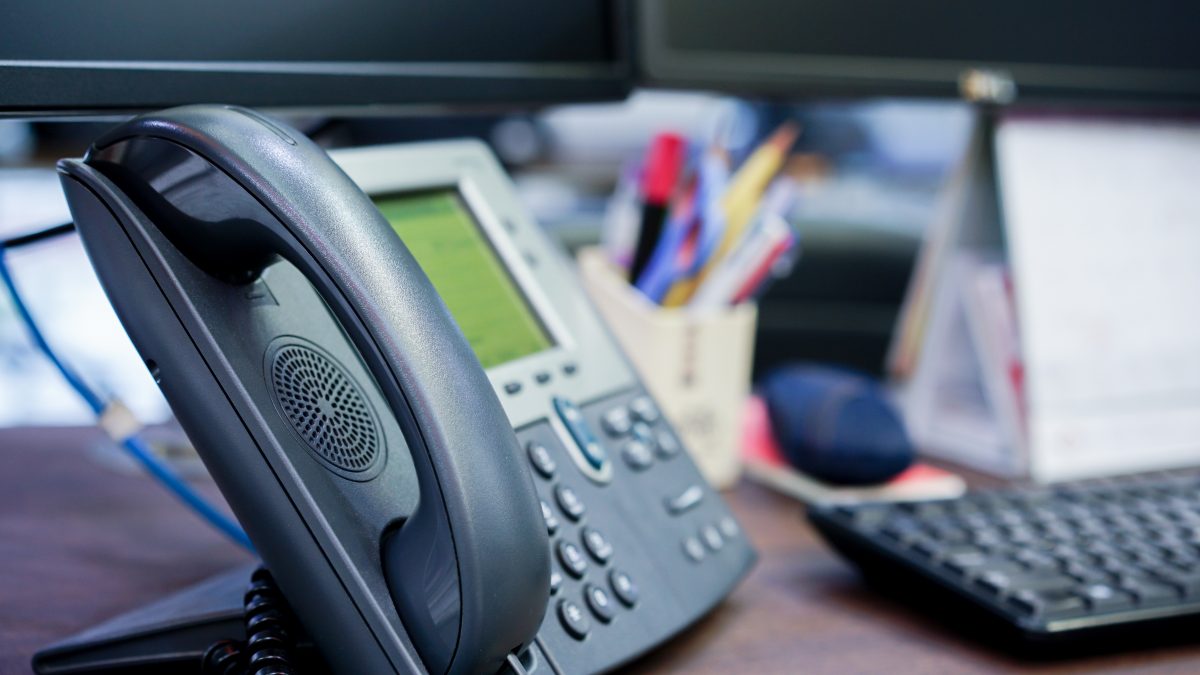 Conference Call Recordings: A Blessing In Disguise?
Shalini Singh, 4 months ago
5 min

read
124
While conference calls in themselves are so helpful in conducting business, many service providers also provide conference call recordings which make things even better! Many of us tend to pay very little attention to conference calls simply because there are too many people and too many distractions to fight against. However, many a time very crucial updates are shared on these calls and not being aware of them can mean a heavy price to pay. Conference call recordings come in handy during crucial times. Read on to find out more about it.
Why are conference call recordings useful?
Mention below is some of the most common circumstances where conference call recordings are found most useful.
Bypassing the minutes of the meeting
You remember the good old days when one person took down the minutes of the meeting. Who said what, how many different areas were discussed, who argued and who didn't have anything to say- all of this was manually recorded neatly by someone. Conference call recordings have changed the game now. Minutes needn't be written, though having a written copy of the meeting is good practice. Even if there is a need to share the minutes of the meeting across, a quick listen to the recording and you will have the necessary information which you can put in an email.
You don't ever miss what transpired on a call
Even if you end up not being physically present for the conference call, the recording can help you relive it and learn everything that you need. However, this should not serve as an excuse for intentionally missing a call. A recording isn't the same as being there during the call, participating and providing your inputs.
Helps with client partnerships
If you get on regular conference calls with your client, it pays to listen to call recordings as well. Sometimes, in the spur of the moment, we may miss a few subtle things about people, clients in particular. If we are to build a rapport and maintain a good relationship with our clients, these tiny things are what matters more than the final output. Listening to the call again through a recording could open your eyes to a few undiscovered facets of your client's personality. However, don't just rely on this practice. Make sure your work speaks for itself.
Business decision making
Conference call recordings can be such a boon for business decision making. As we know, decision making is usually a slow process and involves several levels. Having access to certain recordings that are relevant to these decisions could help shorten and speed up the process.
Can help correct behavior
Recordings can really help HR in addressing problem areas in somebody's personality. It also serves as good 'evidence' that they could also listen to objectively assess their demeanor. Corrective action can then be taken and similar problems can be avoided in the future.
Recruiters can assess candidates
Conference call recordings come in handy when businesses have to take hiring-related decisions. An interview that has taken place will be available for examination and the concerned persons can very easily decide whether they want to hire the candidate, meet them again or just not bother.
Teachers can greatly benefit
While an entire day's worth of lessons definitely can't be taught just at the conference, some teachers can hold special lessons from the comfort of their home and if students can't join in on the conference call, the recordings can be shared with them. This can help when teachers are running out of time and have a lot of the 'syllabus' to complete or even if they find that a certain concept hasn't been grasped by many students.
Media houses can use it for their interview pieces
Newspapers and other media houses constantly interview a lot of important and influential people. Sometimes, they also have to conduct these interviews over the phone and with several people at a time. Having access to a call recording can help them with their story.
Politicians and the government
Several politicians and government bodies often engage in conference calls with their people to get feedback on their governance. Even if it is tough to keep up with what they're saying, especially when there are differences in language, they can always use the recording later to understand what is being said and take action.
How grptalk helps?
On grptalk, all the conference calls that you initiated are stored in your account and can be accessed from the web portal.
To access this web interface, you just need to type in web.grptalk.com on your browser.
On your phone, open the grptalk app and from the Menu choose 'grptalk web'.
Now, scan the QR code and you will be logged in to the web version.
Here, under your groups, click on 'History' which is where you can access all your call recordings.
In conclusion
Conference call recordings are truly a blessing to many. Doctors, physicians, sportspersons- literally anybody can use them to assess progress and to plan for the future. However, there is a need to be cautious about who has access to this information. Sometimes, a lot of confidential things are shared on conference calls which must be protected and safeguarded. It is our duty to use this wonderful feature with care.
How often do you make conference calls? Dou you think conference call recordings can be useful for you and your team?
Shalini Singh
Shalini Singh is a creative content writer at Telebu Communications. She loves to speak her mind with clarity and logic. She mainly writes on topics that are at the intersection of modern business culture and collaboration. And when she is not doing that, she is somewhere exploring a new place or just sitting on the couch scrolling through random posts on Instagram.
Related posts
Subscribe to get the latest news & updates.