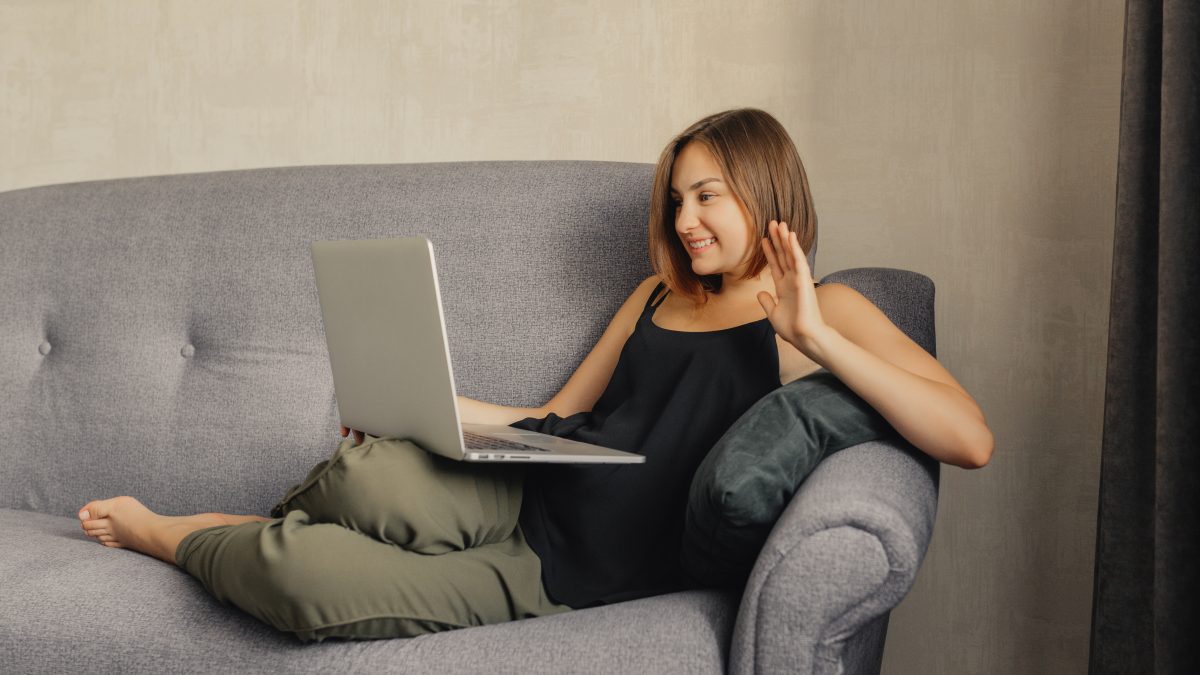 Business Communication: Looking Beyond Skype
Sharath Chandra, 3 months ago
7 min

read
121
End of Road for Skype for Business?
For better or for worse, the change is here – the way people are working, and the way business processes are structured is also changing. The coronavirus lockdown has made remote working a norm. This shift in workplace culture has forced even the staunchest proponents of face-face business communication seeking out unified, easier and more modern communication platforms.
Skype has enjoyed the status of the primary business communication solution in the early noughties, with a whopping 600 million global users by the end of 2010. Skype's USP has always been easy-access VoIP (Voice over Internet Protocol). However, advances in technology, and easily available internet access has led to VoIP becoming the norm, for internet access. Naturally, businesses today are spoilt for choices.
Microsoft has already made its intentions clear about Skype, deciding to dissolve the much vaunted Skype for Business Online by July 31, 2021. In fact, the company is now positioning 'Microsoft Team' as its enterprise communications solution.
So, we don't blame you if you're looking for a Skype for Business alternative.
TelebuJoin
A latest offering from Telebu, a unified provider of enterprise communication solutions, TelebuJoin is an intuitive video conferencing and instant webinar platform. It was developed with a sole vision of providing an easy-to-use, affordable and secure solution for businesses to virtually connect and collaborate from anywhere.
How to Join?
Create an account: Visit join.telebu.com and verify your email ID.
Share link: Share the link of the meeting with your participants
Click to join: Click on the link to start the meeting
TelebuJoin eliminates the hassle of downloading an application and the tiring process of setting up an account to start the video conference. With this solution, the host can start the virtual meeting instantly.
Features:
Hosts Run The Show: With TelebuJoin, the host has complete control of the meeting. They can remove or mute anyone, at any time, lock the meeting and record calls.
Collaboration Tools: It comes with an intuitive screen-sharing option i.e. users can share their entire screens or a window or a single tab.
Real-time Messaging: Users can interact with each other during the live virtual meeting through group chat. They can share files, links, etc.
Minutes of Meeting: Participants can easily access notes from the meeting either by recording the video call or downloading the chat transcripts.
grptalk
grptalk is an audio conferencing app that lets you connect 3-1000+ people on one conference call in less than 30 seconds. grptalk employs dial-out mode of conferencing to offer a secure platform to conduct business communication. In dial-out calls, the participants just need to answer an incoming call to join the conference.
How to grptalk?
Download: Download the app from the Google Play or App store and verify your number
Create a group: Select your team contact details from your contact list and create a group
Get on a call: Initiate the call instantly or schedule the conference call for later
Quick call: Even without creating a group, you can get on a quick conference call by just choosing the people you want to talk to and tap 'Call'.
Features
Large-scale Conferences: With grptalk, you can talk to over 1000 members on one call
No app. No Internet: Only the host needs to install the app, while participants just have to answer the incoming local number phone call to join the conference.
Automated Reminders: grptalk sends reminders to the hosts and the participants about scheduled call conferences.
Absolute Control: The host will be able to see the call status of everyone on the conference, add, remove, and mute or unmute participants.
Web access: The web interface will help the host manage large conference calls acting as an extension of the mobile screen.
Call analytics & reports: In addition to recording the conferences, the host will get a detailed report of all the minutes consumed, who is active, etc.
Conference on landlines: The participants needn't have a smartphone or even a feature phone as grptalk calls can be connected via landphones as well.
Zoom
Ever since the lockdown, Zoom has emerged as the go-to solution for business communication, collaboration and virtual meetings. Not just enterprises, but schools and other educational institutions also got on the Zomm train. The reason for its recent popularity is the simple interface and access to online meetings with up to 1,000 participants.
How to Zoom?
Sign up: Visit zoom.us and sign up by entering your email ID and verifying it.
Download: Download the app on your desktop or laptop or mobile device. There are Chrome and Firefox extensions available as well.
Set a Meeting: Login to your account and click on 'New meeting'. Invite participants by sending emails from the app
Join a meeting: Click the link you received in an email or calendar invite to join the virtual meeting. Also, you can enter Meeting ID or Personal Link Name shared with you.
Features:
Collaboration tools: It allows participants to share-screen simultaneously and co-annotate.
Recording: The meetings can be recorded both locally and on cloud.
Sync with calendars: Users can streamline calendaring through platforms such as Outlook, Gmail and iCal.
Team Chat: Participants can chat with each other and share files with team chat features.
Custom background: It allows users to use virtual backgrounds or customise their backdrop
Zoom allows you to video call upto 100 people with its free version. You can host large scale meetings with its paid business packages.
Slack
Slack was introduced with a primary objective of replacing emails for business communication within an organization. Or at least that's what they had pitched. Slack is typically a chat room for a company to organize communication better. It allows one-on-one audio and video calls. For group conferences, you'll have to sign up for its paid packages.
How to Slack?
Signing up: Visit the website to sign up on the platform. Enter your mail ID and verify it.
Team URL: Select a name for your team and create a team URL for your team to access.
Add your team: After creating your Slack space, you need to add all your team members using their email IDs. Post this, the members will have to login to their respective accounts.
Features
Collaboration tools: Users can directly message or start a group text with teams, and share files and documents through chats.
Conferencing options: Only paid users have access to group voice and video calls, and screen-sharing features.
Privacy: Users can create private rooms within their workplace to have confidential discussions.
Integration: Slack offers a massive app directory to make workflow easy including Google Drive, Dropbox, Heroku, Github, Zendesk and Zapier.
Shortcuts: Users can use special commands like /open – create a new channel, /leave – leave a channel, and so on.
Organized communication: From features to search people, messages and files to effective notifications with @mentions, the platform offers a holistic experience.
Fuze
Fuze is one of the newest entrants in enterprise communication solutions. It is a cloud-based app that brings all the business communication channels – messaging, file sharing, calling and video meetings on a very modern interface. Under its various packages, Fuze offers unmetered calling to multiple countries, while its video conferencing solution allows up to 1,000 participants. There is no free trial period that Fuze offers.
How to Fuze?
Download: Visit the website to download the app on your desktop or laptop or mobile device. There are Chrome and Firefox extensions available as well.
Add team: Sign into your account and set up your groups for easy communication or navigation.
Features:
Collaboration tools: For effective collaboration, users can share files and documents through its chat option along with screen-sharing functionality.
Conferencing features: A team can join audio or video conferences to conduct virtual meetings for brainstorming and training sessions.
Analytics: Fuze allows users to understand and analyze their communication stack by generating customisable reports and effectively using the platform.
Integration: Fuze can be integrated with hardware from vendors like Cisco for a comprehensive conferencing experience.
Conclusion
Businesses often overlook the importance of a unified business communication platform, which leads to chaotic processes. The COVID-19 pandemic has led to an unprecedented lockdown, and has highlighted exactly why businesses need to use communication platforms. There is a dire need to transform company structures and enable processes to suit remote working environments. Many organizations that have remained alien to the transformative power of unified communication, and some have even had to shut their businesses.
Sharath Chandra
Sharath is a content marketer who believes that storytelling is the best way to build a brand. He is driven by a desire to write copies, which will be used as an example on how best to write engaging content ('Some day,' he sighs). Also, he is a closeted poet.
Related posts
Subscribe to get the latest news & updates.