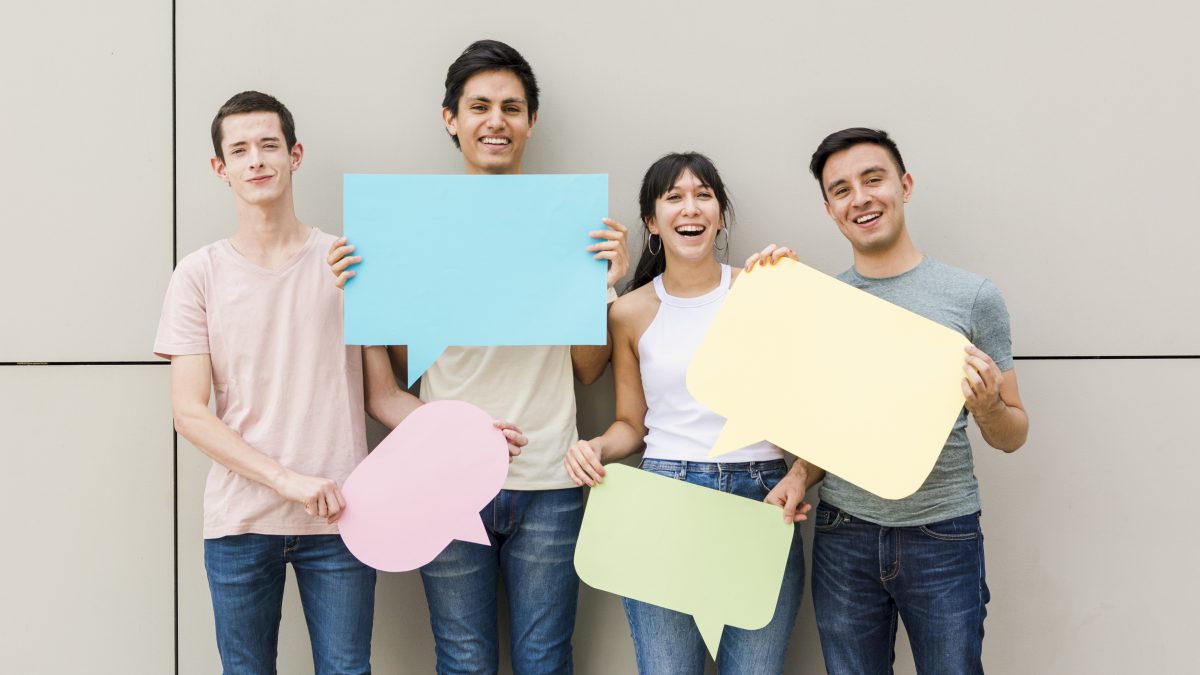 The Importance of Collaboration in a Workplace Today
Divya Soni, 10 months ago
17 min

read
324
We come across the phrase 'Dream Team', so many times in life. Every successful company has its dream team. While there are many other factors that make a team like this, what makes these teams undoubtedly better, is effective collaboration. Understanding the importance of collaboration in a workplace can help you build your 'Dream Team'.
Does communication instigate better collaboration, or does a need for collaboration lead to better communication?
What is the importance of collaboration in a workplace?
Why are companies of encouraging team collaboration? 
There are many questions on the subject of the importance of collaboration in a workplace, but the basic understanding is that better team collaboration in the workplace helps you get things done faster, and that the importance of effective collaboration in team-building cannot be overstated.
"Alone we can do so little, together we can do so much"

Helen Keller
What is Team Collaboration?
2020 has inspired a gigantic wave of innovation. Everyone is dreaming big with nothing but large-scale success on their mind. Ideas are being worked upon, Startups are now more than ever. And in this fast-paced world, 'go with the flow' is not an option anymore. Detailed planning, action analysis and collaboration has become a vital part of every organizational structure.
Now Google defines 'collaboration' as an act of 'working jointly on an activity or a project'. But it's so much more than that!

Collaboration is a management and communication approach that's actively used by organizations to increase their productivity. It is a part of their work culture and stands parallelly with their ethics and values as a collective unit.
Companies have now embraced a parallel hierarchy where teams are individually responsible for their united growth. Their interdependence is taken in a positive stride and the higher management doesn't always indulge in approving decisions. This approach solves three compelling issues of the corporate world –
Augmented Work Culture
Self-motivated Employees
Supersonic Decisions
So yes, in a way, Google was right. Collaborating is an act of working on something together. But, it also carries an inherent and more meaningful purpose.
The ease of team collaboration in a workplace acts as a morale booster for the teams involved in the exercise, while also creating the right environment to flourish. If you chase incentives or credits, your workplace becomes a rat-race. This unhealthy competition can be unsettling, especially for freshers. It can make your employees unhappy and no carrot of appraisal will help you retain them.
To put an end to this, you can collaborate both internally and externally in your organisation. From one team to the other or from one company to another, collaborating with a shared goal (revenue, marketing or simply internal communication), brings out the best in your troops and takes you one step closer to victory: paving the road to success.
Collab Fact #1: Many surveys read that effective collaboration between brands and competitors can be beneficial for both brands in many ways. We see popular brands and influencers collaborate to create content, that result in both getting combined traction. Most loved example: GoPro and Redbull– Stratos.
Collab Learning #1: If you're a company that is just starting out, look for other startups in your industry and collaborate with them.
Now let's just address the elephant in the room. We have already established the importance of team collaboration in a workplace, but–
How can this be encouraged?
What can you expect in return?
You might ask, if you can achieve the desired result with stringent guidelines and active management, why adhere to building these soft skills like collaboration and teamwork?
Consider this-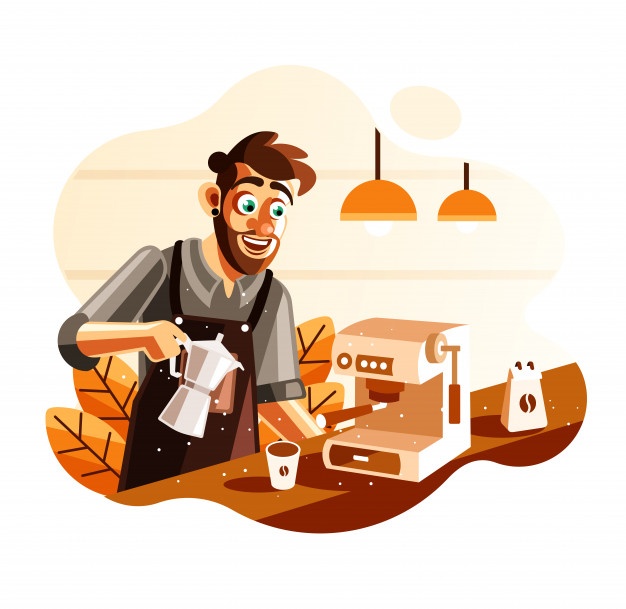 You enter your favorite coffee shop, and order an espresso for yourself. You've got your cozy corner, preparing for your next meeting. It's been 30 minutes, you've finished your presentation.
And, Despite polite reminders, your espresso is still not there. You then storm off to the counter asking for the Manager, who in turn plays the blame game only to create more confusion among his team.
With all this chaos, not only was your morning ruined because of bad coffee, but that store lost a priced customer due to lack of collaboration and teamwork. Now would you ever want that for your company?
In an alternate universe, had the manager noted down your order, passed it to the barista who then made the coffee and rightfully assigned a waiter with the task of delivering the coffee to you. You would have walked out of the cafe with a smile and also tipped the waiter generously!
So yes, collaboration and teamwork is quintessential for you and your company. Here are the benefits of team collaboration in your workplace–
Learn more than you know:
Knowledge is everywhere, so grab whatever you can and you're good to go. Team collaboration enables knowledge sharing to its fullest might. It fosters a positive haven for collective growth and learning. By collaborating internally, an SEO Executive could learn more about Blogging and a Content Writer might learn more about Strategy.
This process of knowledge sharing has to start from the office itself. Besides being productive, your workplace should maintain a positive learning atmosphere. It should create opportunities for the team, so they can reflect on their competencies and learn from each other. In this course of action, they can help solve issues and fixate on what needs to be done, rather than pondering over why the issue occurred in the first place.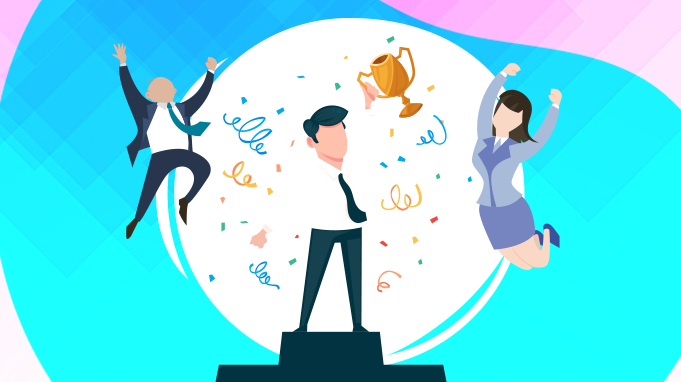 Thus, understanding the importance of collaboration in a workplace creates a vibe of optimism and an atmosphere of giving and receiving. You learn from your peers and grow individually. This is great for –
Uniting your crew to set sail towards success
Reducing unnecessary internal competition
Creating a happier and healthier workplace
Brainstorm for smarter work:
When two heads are better than one, imagine having your entire team contribute to a cause! Effective Team Collaboration gets your team to work together. Be it Product Strategy, Content Creation or simply where to go for your next team outing, there's always an active stream of ideas. They are worked upon, debated and approved, all at the same time.
But having so many ideas comes at a price. As a leader, it's your responsibility to be fair and impartial while brainstorming with your team. It's like growing up in a house full of siblings. You long for your father's attention, and if at any given moment your sibling gets more attention, you feel ignored. So there might be a slight chance where your team feels ignored, but you have to make sure you consider every idea on the basis of its merit only.
Don't trample anyone's idea or block their stream of thought. Because this is a space for you to determine what your team's strengths are, individually. You need to pay keen attention to what's on the table and who's the mastermind behind it. Once you analyze who's better at what, collaborating will be a cakewalk.
Think bigger:
We are often limited by our very own thought process. There's only so much one can do to think out of the box. Team Collaboration helps you think better. It enables you to consciously judge the consequences and measure every advance for a common goal that best suits your company.
Every team in your company is an ocean of knowledge. Someone's a Critic, an Enabler, a Strategist, a Writer or a Creative Head. This diversification fills your meeting room full of perspective. You will have multiple thoughts and angles for an idea which results in you having different outlooks and outcomes for each of them.
The knowledge flow in these brainstorming sessions, or as I would like to call it, thought huddles, gets your team to paint the bigger picture. Every pain point addressed will open up a plethora of options that widen the horizon of your thought.
And, be it handling a crisis or solving challenges, harnessing this information entitles you to know more than what you already do. You might have a certain perspective about an idea, but collaborating effectively will give you many more options.
They say variety is the spice of life, so why settle for just one idea?
Collab Fact #2: Companies that collaborate effectively are 4.5% more likely to retain their best employees. Popular Example: Instagram, which was bought by Facebook for around USD 1 billion, had only 13 employees until 2012. It's retaining these employees and collaborating efficiently, that makes a company grow four-fold.
Collab Learning #2: If you are a Startup or an SME which has limited staff, it's important for you to keep them close and happy, to contribute to exponential success.
How to Collaborate?
We do know the importance of Team Collaboration in a workplace, and how it helps you. But what's the next step to ascend the ladder of success?
When you talk about the roles and responsibilities of a team leader, you know the most generic ones that pop up- Impartiality, Confidence and Decisiveness.
But the most important trait is encouragement. A leader encourages his team to do better, push their limits and reach the zenith of the success ladder. He equally challenges their skills and gives them a window to flourish by providing them with adequate resources. Well, if you're a leader that does this, encouraging Team Collaboration internally shouldn't be a task! Here are a few pointers-
Exploit the Credit-Cookie:
Team collaboration is an effective way to identify your team's individual strengths and empower them. It let's you leverage one's individual skills for the team's collective benefit. Encouraging them to pursue these skills will not only make them a better professional, but also help the company grow.
"If You Judge a Fish by Its Ability to Climb a Tree, It Will Live Its Whole Life Believing that It is Stupid"

Albert Einstein
When your team contributes to your company or to a project, it's only fair to give them their due credit. Appreciation is the most proven form of motivation. Kids, Teenagers or Adults, it works all the same.
Credits don't always have to be monetary. As humans, we're always hungry for recognition and appreciation. Simply clapping for someone who just closed a lead or writing emails for the success of a team's event makes them feel loved and encourages them to be better next time. The more personal your credit is, the better!
Here's how the credit-cookie can solve your company's hunger pangs-
When you appreciate someone publicly, their individual skills are highlighted and the team knows who to approach for what
The rest of your team will be encouraged to do better at what they're doing. They too crave the mighty 'credit-cookie' for themselves.
For example: Say X is good at drafting emails and Y is good at analytics. When they are appreciated in a work culture respectively, X and Y enter a positive sphere of collaboration where they can create magic together when it comes to onboarding prospective clients.
Practice before you preach:
Inspiration- the factor that moved masses to revolt against tyranny, the factor that helped you shed those few extra kilos. Yes, it is also the factor that can establish Team Collaboration.
Be it parties, permissions or performance, your team looks up to you. When you start collaborating with different people and communicate the results with your team, they will be inspired to do the same. Hypocrisy, more often than not, is condemned. So don't preach what you don't practice yourself. It's important to collaborate with other team leaders or individuals in your workplace. Talk about your experience. In short, communicate. Here's how you do that–
Start communicating often– both online and offline. This enables mutual trust between you and your team.
Encourage them to socialize– whether it's after office drinks or lunch breaks. Start talking about the shows you watch or the book you're reading, to break the ice.
Be involved in their work– Try to be their first point of contact for any problem that they are facing work-wise.
Have weekly or bi-weekly huddles– Share information that you received from your seniors. Communicate what you have planned for them, and also what you expect from them.
Conduct one-on-ones– This is the most important part of communicating in the corporate structure. Make time for at least one such session with your team every month.
This builds a comfortable relationship between you and your team, so you not only become their team leader, but also their friend. They will then be able to talk to you about anything and everything. They will look up to you as a person beyond just their team leader. Personal or Professional, you become approachable. Now isn't that also a trait every leader should have?
Use different Collaboration Tools:
Offline collaboration, internal or external, can create a lot of confusion. Be it when to meet, what to do or how to do, there's no clear understanding. If you have scattered teams, distance might also be a pressing issue. Using diaries or calendars to fix your dates doesn't help anymore.
In fast-paced companies, there's a lot of ad hoc work on the table. You might have to juggle your time to accommodate this work. In this process, informing your fellow collaborators and rescheduling your meetings drains a lot of your energy and time. This can be solved with the help of various collaboration tools out there.
These tools help you to effectively collaborate within your office, without wasting any time. When it comes to managing teams, assigning tasks or hosting meetings, they help in bridging the gap between what needs to be done and how to get it done.
We have reviewed some of the best tools to facilitate better Team Collaboration. Some of them are designed specifically for targeted teams, to unify their communication for better collaboration.
General tools that everyone at office can use:
grptalk: It is an audio conferencing tool that helps you connect 3-100+ people almost instantly. It's a new way to conduct meetings! The Basic plan starts at INR 1.50 per minute per participant. Travelling or connecting scattered teams, this is your one stop solution. The best part is that you won't need the internet or the app to host your call. For connecting in remote areas, grptalk is a Godsend!
Hootsuite: This tool helps you schedule all your social media posts at one place. You can manage all your content and measure the results simultaneously. Basic plan starts at INR 1240 per month.
Grammarly: No matter which team you belong to, internal and external communication is key. Grammarly helps you keep your grammatical mistakes in check, a bonus of Plagiarism Detection for Content Creators. The basic plan starts at USD 10.50 per month.
For the Sales Team:
Lusha– This tool helps your salesforce find the registered contact numbers and email ids of potential leads via LinkedIn. It gives you 5 free credits for every company email ID per month. This is a paid platform, their basic paid plan starts at USD 75 per month. It's most preferred for outbound teams.
EasyLeadz- This tool can not only help you find contacts, but also push out email campaigns to your targeted designation and industry. It helps you generate leads and create awareness for your product. This is a paid platform, their basic plan starts at USD 15 per month. Alternatively, you could also use Foxbound.
For the Marketing Team:
SEMrush– For Analytics Reports, Advertising Research, Display Ads Tool, Backlinks and more, SEMrush is your all-in-one Marketing tool. This is a paid platform, their basic plan starts at USD 99.95 per month.
Zapier: This tool helps you connect all your web apps in one place and lets you integrate with Google Sheets, Docs, Facebook Lead Ads etc. This is a paid platform, their basic plan starts at USD 19.99 per month.
For the Graphic and Video Team:
Canva: This tool helps you create Logos, Business Cards, Social Media/SEO icons etc. for free. They have ready-to-use templates and fonts for photo editing. The Pro version starts at USD 9.95 per month.
Biteable: This tool helps you create videos with text and audio tracks, for free. It's also very useful for custom Social Media ads or Brand Commercials. This is a paid platform, their basic Plan starts at USD 15 per month.
For the Technical Team:
Jira Software by Atlassian: This tool helps you track your Project Sprints. It gets you instant visibility into your development pipeline by bringing information from your favorite version control, build, deployment or feature flagging tool into Jira Software. This is a paid platform, their basic plan starts at USD 7 per user per month.
Invision App: This tool helps the UI/UX Designers. It connects your entire Product Design Workflow, Create rich, interactive prototypes with a Screen Design Tool. This is a paid platform, their basic plan starts at USD 15 per month.
Collab Fact #3: According to the 2009 Survey by Cisco: Out of thousands of teleworkers, 69% of them said that their productivity was higher while working remotely than working face-to-face.
Collab Learning #3: Apps like grptalk can help you increase your productivity by 37%. This saved time can be useful for companies of all nature. They can then prioritize and work smarter!
Your team's role
Collaborating is a cohesive process. The team contributes as one unit to make collaborating easier, paving the way for your company's success. As a team leader, you can inspire, communicate, encourage collaboration by using different tools or processes. But there's only so much you can do. Therefore, it's only fair that your team contributes to the process equally.
Here are a few skills that your team members should exhibit, for effective collaboration to happen:
Each member on your team should learn the value of compromise. Collaborating is not always a walk on a bed of roses. More often than not, you'll have to let go of your prejudices and keep personal tiffs apart. You might have different expectations from different tasks, and collaboration, on the other hand, might serve you a surprise meal. It's therefore important for you to compromise, and focus on the collective goal. This will make collaboration a smoother and faster experience for all.
Team leaders will encourage transparent communication, but you have to do your part too. While making your point or giving an update, be honest about it. If you have some unresolved issues, speak up or forever hold your peace. I want to say 'honesty is the best policy', but I am sure you already know that it comes with some baggage– the right place and the right time. Otherwise, instead of success, you'll ascend the ladder of internal disputes.
Your team leader wants the best for you and the company, and so does your colleague. Don't let unhealthy competition come in the way of trust. You have to trust your team leader to be fair– when it comes to you and your work. You also have to trust your colleagues to bring out the best in you, work with you in complete honesty and harmony. However, in times when you start having doubts, it's always best to confront them, and keep trusting them.
Conclusion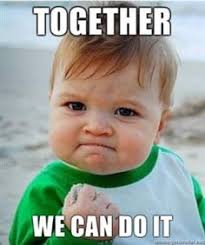 Collaboration is as important for your company, as it is for your individual growth. You learn from others, and they learn from you. Your company culture thrives and your employees are happy.
Many corporations in this concrete jungle crave for a self-sustaining and content work culture that booms. So they can motivate their troops to work harder, in turn contributing to the success of the company.
So if you are a company that wants to succeed and still doesn't collaborate, what are you waiting for?
Divya Soni
Divya Soni is a Content Writer at Telebu Communications. For the most random conversations you want to have, she's your go-to person. She loves Coffee and Dogs more than people. When she's not at her desk, you can find her playing with Fufu or sipping on her double shot espresso at the fire exit.
Related posts
Subscribe to get the latest news & updates.