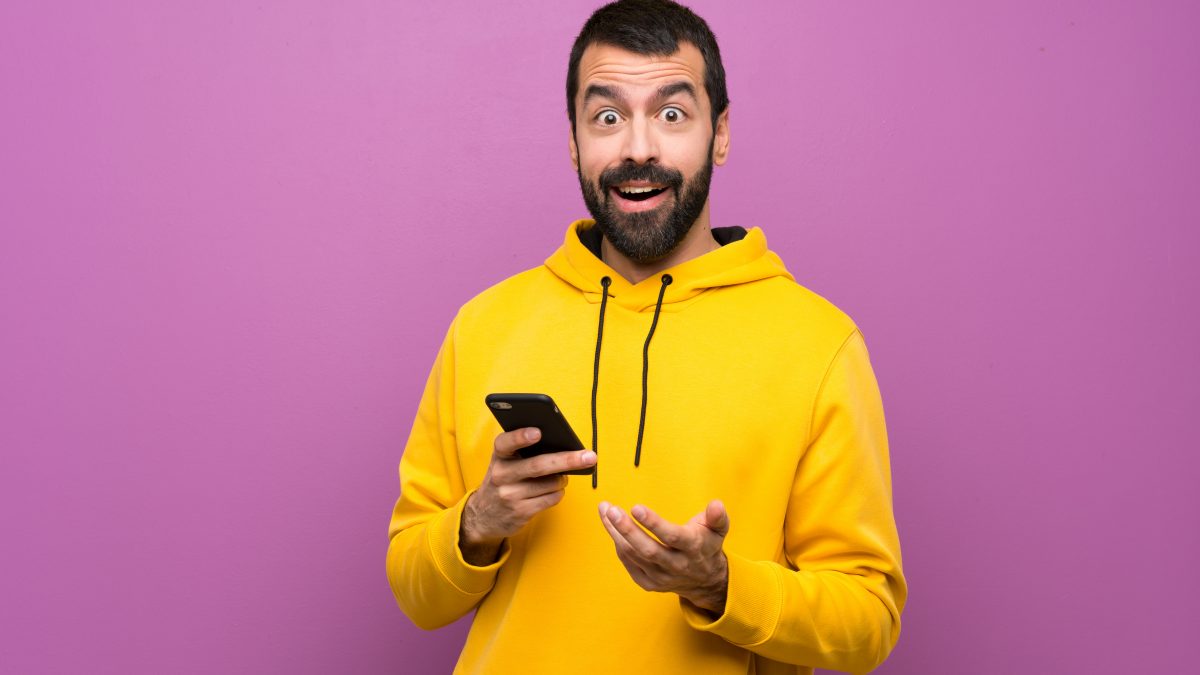 Mobile Conference Calls Guide For Dummies/Beginners
Jaya Vellampalli, 6 months ago
13 min

read
311
Conference calling, audio conferencing, call conferencing – they all exist so we can connect and share information. Conferencing has existed since the 1960s and has come a long way since then. From heavy equipment to mobile conference calls, its growth has been tremendous.
A recent article in Forbes states that millennials are more inclined towards text than talk. In fact, JPMorgan Chase removed their voicemail option for it's employees because they are more dependent on texts, email, social media and instant messaging platforms to connect and communicate.
While, there is no denying that there has been a rise in the instant electronic messaging platforms, it is definitely not casting a bad light on the telecom industry. In fact, as per a review website, Conference Call Providers, there was no dip in the overall conference calling figures, even in the face of direct competition from digital messaging services.
And, when it comes to business communications, human voice will win the race without any doubts. Information can be shared and disseminated quickly and easily when transmitted verbally, avoiding the misunderstandings that may be associated with text.
What are mobile conference calls?
A conference call is a call where there are several people involved. When it was first invented, a conference call would be made with the assistance of specially designed equipment. This equipment enables participants to dial into an open bridge or to a specific phone number created for the purpose of the call. Sometimes, the service provider of the equipment can also dial-out to participants and let them know that they are on a conference call. It was then expensive and out of reach for small-medium businesses.
With mobile, conferencing is done through your mobile service provider. However, there is no bridge and neither is there a special phone number. If you're making a voice call through your service provider, you will need to follow this order:
Dial the first participant's number and activate a phone call with them.
Once they're online, put them on hold and call the other participants and repeat the same steps until you have reached the maximum number of participants permitted (usually 5 for iOS and 6 for Android).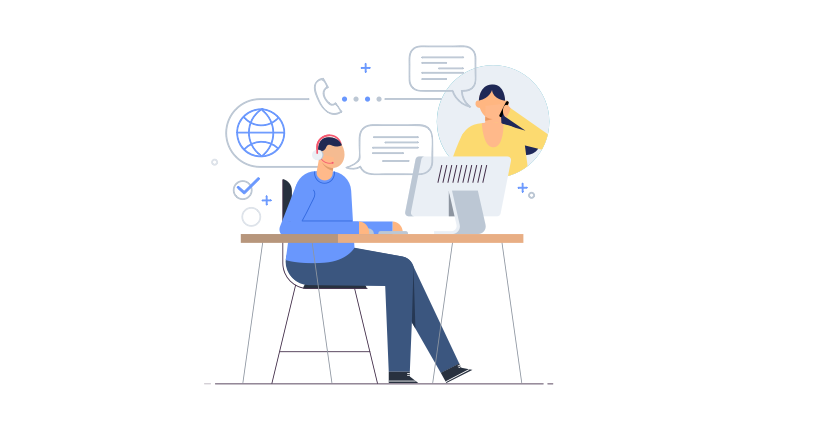 What are mobile conference calls used for?
Businesses use conference calls for numerous reasons. Especially for large organizations, conference calls are part of a daily routine because it allows from across the globe to connect and communicate easily. Many organizations are organizing conference calls to conduct staff surveys, discussing business projects and closing those all-important sales.
All this is possible, thanks to the conference call platforms that are available. Employees are able to attend important meetings, even though they are not physically present. The ability to connect with multiple people on a single call is what makes it possible for people to connect from anywhere in the world. And, without any hassle, you will be connecting with your colleagues, employees, employers, managers and clients.
As more and more people are choosing to go the work from home way, conference calls have become a norm now. They are making communication easier and quicker which is usually missing when you are not available physically.
Applications for mobile conference calls
Obviously, a call through your mobile service provider has its constraints. People understood this and that's when they decided to harness the power of the Internet to provide the same feature through a mobile application. Of course, this application would use the Internet to make conference calls. When they started out, even mobile conferencing applications had a limit on the number of participants who could be called. However, they overcame the problem of dialing only one person at a time.
With mobile apps, you can add multiple contacts to your phone at the same time, provided they're all on the same application. Adding everyone simultaneously saves a lot of time for the host and is hassle-free. Most applications for mobile conference calls also have a video conferencing feature. Being able to see the person and have a conversation certainly comes with its set of perks. Moreover, applications provide many features to simplify the process of conferencing and make it as seamless as possible. For instance, the entire call, with the video, can be recorded.
Some newer applications also permit the sharing of documents and other attachments on the call. Screen sharing is yet another useful feature available through a video conferencing app. Of course, you can also convert your video conference to a regular audio conference, chat with the participants personally if you need to- there is a lot you can do on the application.
What happens when you download an application?
Once you have downloaded a mobile conferencing application, you will need to register using either your mobile number or email ID or both. Then, you are led to create your profile. Most applications sync your mobile contacts with the interface, so you don't need to keep switching between your dialer and the app. Once you register, you can start calling.
Typically you are given a code which is what the participants will need to dial if they are to have a conference call with you. They will be unable to join the conference without this code. Additionally, they will also need to have the same application installed on their devices.
Some applications like grptalk and Skype permit calls to participants who don't have the app or are available only on a landline phone. grptalk does this by making all of its conference calls only through the PSTN (Public Switched Telephone Network).
Benefits of mobile conference calls?
Zero travel expenses
Conference calls help you connect from anywhere, any time. If you look at it, one way you are saving not just time, but money as well. Without having to travel every time, you need to attend a meeting from any other convenient location.
Greater flexibility
Flexibility does play a greater role in everything.And, when it comes to conference calls, flexibility is the key factor. There is no denying that conference calls do give employees the flexibility to hold meetings at any time of the day and around other commitments.
Connect with overseas clients
Gone are those days, when employees had to travel overseas to attend a meeting. Now, all they need to do is conduct a conference call without worrying about expensive and inconvenient travel arrangements.
Last-minute meetings
There are always last minute meetings and finding a place is always a hassle. Now, with a conference call, you easily get everyone on the phone and finish the call.
Work from anywhere
Conference calls are the best way to connect with your employees from home or work remotely. All you need to do is be available to take the call. With apps like grptalk, the participants don't need the internet or the app to join the call.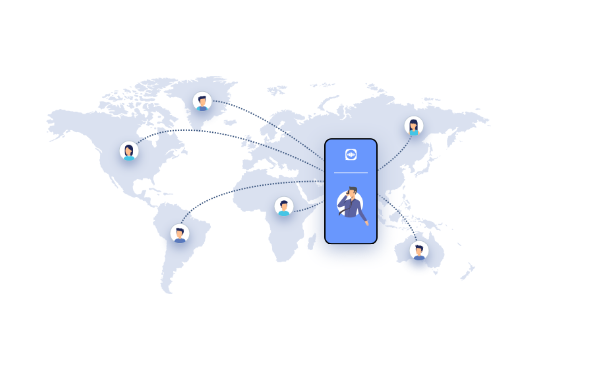 How do I start mobile conference calls?
Initiating mobile conference calls is no rocket. And, usually mobile conference calls need a normal mobile phone and good internet connection. However, for some conference platforms there are some elaborate steps that you need to follow. But, to make it simple and easy for you, we'll explain how to do a 3-way call on android & iPhone.
For an android, the steps include-
Initiate a call
After, the person answers the call, click on add call and when the second person answers, merge both the calls into a conference call
Follow the same process to add 2 participants to the call
On a conference call, you can add 6 participants, along with you
Once you finish adding the participants, click on conference calls to see the details of people on the call.
For an iPhone, the steps include –
Start the call
Once the participants, answer the call, click on add call and after the second person answers, merge both the calls
Repeat the same process to add 2 participants
Follow the same process to add participants to your iPhone conference call
Click on the conference icon to see the details of people on the call.
How can you make the most of your mobile conference calls?
While the conference call is ubiquitous today, it is that much harder to have productive conversations through it. We live busy lives and multitask all the time. As a result, there is very little quality time we make for ourselves to have meaningful and productive conversations.
It always helps to remember these couple of pointers before you start off with group call on mobile phones.
Always have an agenda
Making an agenda, and keeping the conference relevant to it saves a lot of time. People are also less likely to decline the conference call and you can get more work done if you're able to stick to the agenda. So, make sure you have a clear-cut agenda and you stick to it. Ensure that your agenda includes
The topics that are to be discussed on the conference call
Time for the participants to ask questions, if any
Send out detailed invitations
An invitation with details of the agenda, the time (in the participant's local time, if possible), the likely duration of the meeting and the meeting ID to be entered- package all of these in a nice invitation email/text message to your participants.
Inform your participants
Sometimes, you may not have the time to make an agenda or even invite. While it is true that you may have a busy day, respecting the time and space of your workers is important. Even if it is urgent, try giving them an hour's notice at least. This will allow them to prepare and move the rest of their tasks if they need to.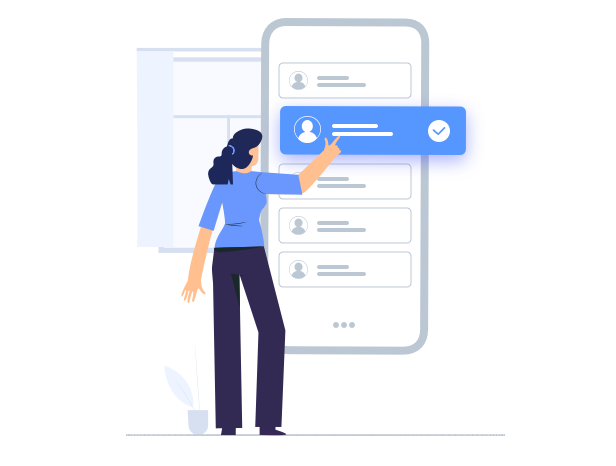 What do you do as a participant on mobile conference calls?
If you've received an invitation to join a conference call, you're expected to be a part of it. Here's what you can do for a productive and positive experience
Go through the agenda, if it has been sent. If it hasn't been sent, ask for one. You can choose to decline the invitation if there is no agenda and you think that the conference call might not be necessary. Use your discretion here.
Make a note of the time and date, add it to your calendar and set a notification to remind you of the meeting.
When it's time for the call, find yourself an empty/quiet space with good connectivity. Make sure you are ready a few minutes before the call is about to commence. Dial-in whenever the bridge is ready. Keep your meeting ID ready in order to dial-in with no hassles.
If your role is limited, mute yourself. Try to stay engaged. However, if you think you have little to contribute, you can silently finish off your work and speak when you need to.
Since most mobile conference calls require the participants to dial-in, a lot of time might be wasted waiting for them to dial-in. grptalk addresses this problem with its feature of dial-out. How does grptalk do it?
If you're the host, all you need to do is install the app, register yourself and make a group with the participants you'd like to speak with.
Next, you must schedule a call with this group. The app allows you to set an agenda. Once you have confirmed the call, a text message is sent to all the participants informing them of the call, the time/date, and the agenda.
At the scheduled time, you will receive a call from the grptalk server and so will your participants. Answer the call and you will be connected to the conference. So, you can skip the entire dialing-in charade. If you checked the 'dial-in' button, the participants will also receive a PIN in the text message which has details of the call. This can be useful if the participants fail to answer the call the first time and need to join the conference call once it has commenced.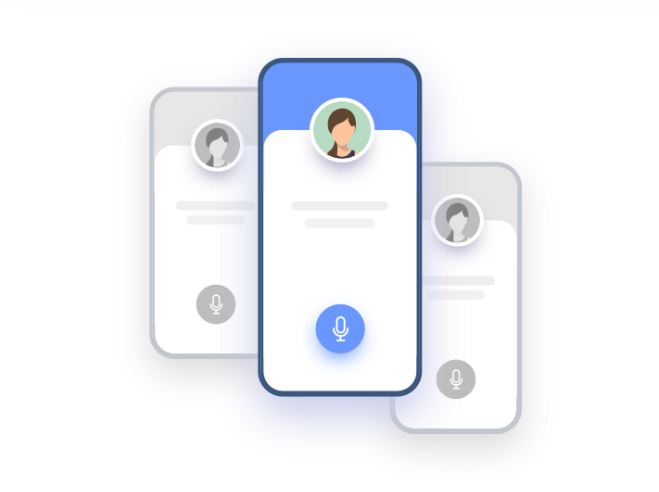 Tips to host mobile conference calls
As conference calls become commonplace in businesses, you must be aware of these tips that can help make this experience pleasant for you and for the other participants.
Make an agenda
Even if there is one item on the agenda, it is okay. Make one. Being agenda-driven leaves little room for irrelevant discussion and chit-chat. In fact, studies show that sticking to an agenda and starting the conference call on time can help reduce meeting time by 80%. So, agendas are inevitable.
Find an appropriate room/corner for yourself
Many conference calls are disrupted due to background noise. Avoid walking on noisy streets, being around the TV, in a crowded cafe while you're answering/making a call. Instead, find yourself a quiet, disturbance-free zone for the duration of the call. If it can't be avoided, then mute yourself through the call and speak only when it is your turn to do so. Also, let them know that the ambient noise is from your side lest they think the problem is at their end. Be considerate to the other participants.
Check whether the PIN and the bridge line are working
As the host, you may have to take on the additional responsibility of the logistics of the conference call. Ensure that the PIN you have provided to the participants does work by trying it out for yourself.
Introduce yourself and let others do the same
On phone conference calls with a lot of participants, it becomes difficult to identify who is speaking. So, make sure to introduce yourself or allow the host to introduce you before you start speaking.
Speak clearly and loudly
Clarity of speech is of utmost importance while on an audio conference. It is only your voice that the other speakers can hear. So, make it count. Speak at an even pace and enunciate. Account for accents if your call involves participants from other nationalities.
Account for silence
If you're quiet for too long, the others might assume you've disconnected. Make sure to acknowledge whatever is being said and if you need time to look up something, let the others know what to expect by being communicative.
Record mobile conference calls
Gone are the days of minutes. Most conference calling applications offer a call recording feature. So, make sure you use it and record your call. A lot of crucial updates are shared and recording is imperative. As the host, it is your responsibility to ensure that the call is being recorded. If you'd like to delegate this to someone else, educate them on how to record. Follow up with them after the call is done.
Summarize the meeting
Though the call is being recorded and details will be available, it is always good etiquette to conclude the meeting with a short summary of what was discussed along with action items that have been laid out for each participant.
Say a proper goodbye
It's always nicer when you say goodbye and thank the others for their participation. Just imagine this to be a regular phone call where you end with goodbye.
Conclusion
If you need to schedule another call, do so immediately. You can even do it while on call and get the others to accept. If an email has to be sent, finish that off right after the call before you move on to other tasks. Productive conference calls are the need of the hour and by following these tips, you will find yourself enjoying getting on a group call.
Jaya Vellampalli
Jaya is a writer with a background in journalism. She has written for various print media publications including The Hindu, The New Indian Express, Telangana Today and Metro India. She has reported on camera for a news channel as well, and in her spare time she likes to read and paint. She is obsessed with traveling and food, and her husband is worried.
Related posts
Subscribe to get the latest news & updates.