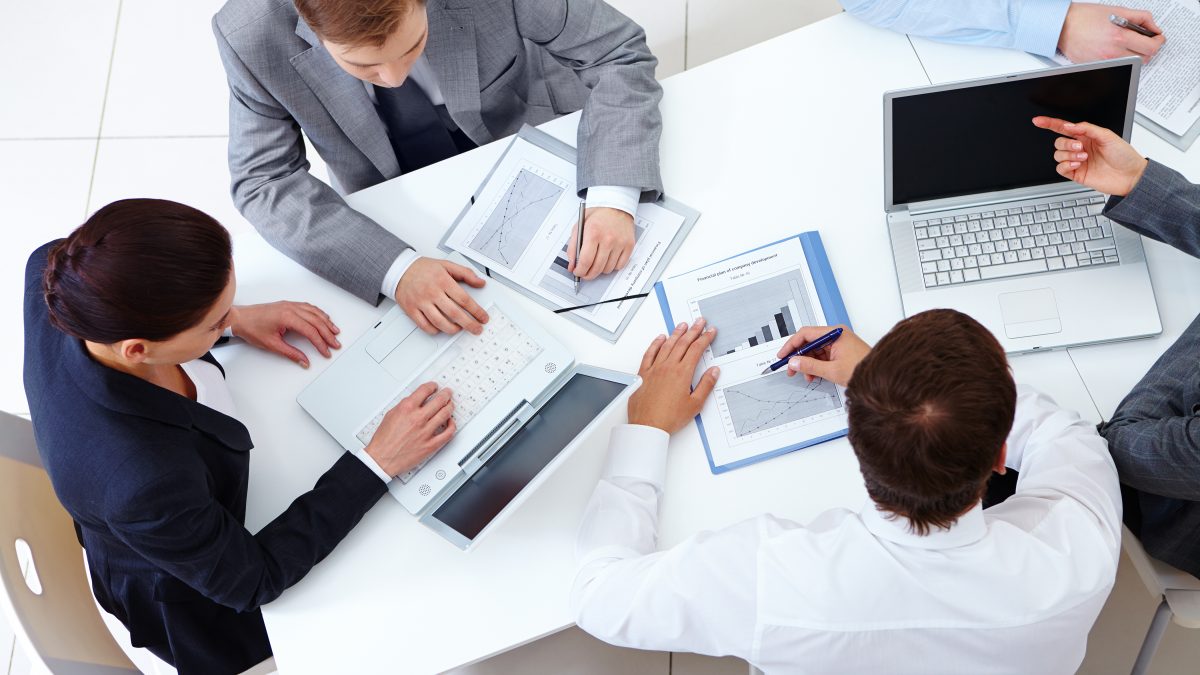 Your Guide To Having A Successful Business Meetings
Sharath Chandra, 11 months ago
13 min

read
71
This meeting could have been an email – Although seen as a joke, this classical statement emcompasses everything that's wrong with most business meetings.
We've all been a part of poorly conducted meetings with no agenda in place, and involving the wrong set of people. Such meetings waste time, negatively affect workforce morale and kill productivity. Most times, participants leave most meetings heaving a sigh of relief. Interestingly, there are many studies claiming that meetings 'haemorrhage productivity' and that corporations are 'addicted' to them.
A study instituted by Microsoft in association with America Online and Salary.com disclosed that an average employee works only three days a week. The remaining working time is spent on unproductive activities, of which 'unproductive meetings' tops the list.
Evernote co-founder Phil Libin's recent tweet is a testament to the hatred towards meetings. He tweeted, "I was just on a Zoom call that ended automagically after 40 minutes because the organizer was on a free tier. This is the single greatest advance to meeting productivity that I've ever seen. Would pay extra for this feature."
There are quite a few studies on the necessity of meetings. But, not many experts delve deeper into the best practices of conducting meetings. And that is truly disconcerting.
What Is A Business Meeting?
A business meeting is a set up where two or more people meet to discuss a specific topic or make decisions regarding business objectives and operations. A meeting is called when discussions demand face-to-face interactions and cannot be communicated through emails or messages. Meetings take place with employees, managers, senior executives, clients, prospects, suppliers and anyone related to the company.
Traditionally, business meetings are hosted in person at a particularly selected place like a conference room, banquet hall, exclusive restaurants, etc. depending on the agenda. However, with increasing adoption of technology and remote working, meetings nowadays are conducted via audio or video conferencing solutions. Some of the efficient platforms are grptalk, Zoom, TelebuJoin, and Skype for Business.
"You have a meeting to make a decision, not to decide on the question."

Bill Gates
Although meetings are meant for effective exchange of information, brainstorming and decision-making — activities professionals are expected to find stirring — they tend to dampen the mood. The distaste for meetings can be categorized into three issues:
Lack of Purpose:
Most meetings are painted with executive importance and thus participants rarely seek or identify the agenda. Often, such meetings, without a clear purpose, are held to the benefit of meeting leaders. They expect to derive meeting objectives only once the meeting begins. In such instances, leaders typically fail to articulate the reason for the meeting and its desired output. Without a clear purpose, meetings will almost always feature unprepared faces and confused minds.
Crowded Meeting Rooms:
It is an expert opinion that a meeting of five people is most likely to have a conclusive and competent outcome. However, in most cases, the number increases from five to nine because companies want to be inclusive. The problem arises when the swell in participant number is to pacify certain egos. It becomes a classic case of FOMO (fearing of missing out) at the workplace.
Lack of Follow-Ups:
Staunch critics of business meetings claim that there is no proof companies gain value from 'these endless charades'. And, this is partially true. The purpose of more than half of the meetings begins and ends within the conference room. There is hardly ever any follow-up action. This could be the outcome of unclear accountability. No one pays attention to the discussions or decisions made during the meeting.
Remote Business Meetings:
Some companies continue their belief in conducting business dealings in person. Although technological advancements and situations beyond our control have made remote meetings a norm, traditional businesses are not enthusiastic about the change. They challenge remote meetings with setup complexity, insecure channels and exorbitant prices. However, with platforms like grptalk and TelebuJoin, these problems can be smoothed over easily.
grptalk is an audio conferencing app that eliminates the need of internet and hardware to conduct large-scale audio conferences. With grptalk, you can connect with up to 10,000 participants on a single call.
TelebuJoin is a video conferencing solution using which you can set up a virtual meeting in just three steps. With features like screen-sharing and group chat, collaboration is as easy as blinking.
The Aspects of A Meeting
The success of a business meeting can be predicted even before it begins. A poorly planned or structured meeting will only lead to the demise of productive time. Below, we list some crucial factors that you need to understand before sending out invitations:
Intention
Format
Participation Profile
Intention
The intention of a meeting is its purpose and desired outcomes. Ask two questions before you schedule a meeting
What decision do you intend to make?
What commitment do you expect from the participants?
Although meeting leaders successfully make a decision or arrive at a desired conclusion, they often fail to achieve the commitment. Therefore, the overall outcome delivery will fail.
Format
There are numerous types of business meetings and each one of them should have a set of predefined rules and rituals. Some meeting types can have overlapping rules. For instance, project update and senior executive meetings do not have a penchant for surprise. Everyone would like to know what they'll face once they're in the conference room. In weekly meetings, on the other hand, participants will look out for something unexpected. So, be a bit careful while defining the rules and rituals of every meeting.
Participation profile
When you bring together different personalities and expertise in a room, the outcome of meetings will majorly depend on scope of work and human connection. If a meeting is among people who know each other and gel together, a favourable outcome can be predicted. But when the room is divided into two groups — as usually seen in negotiation meetings — the outcome depends on the scope of work. Expected leadership style will also factor in here. Some meetings will need a leader or decision maker, while some others will need a facilitator. Meetings, at times, demand collaboration and conversations such as all-hands meetings.
Types of Meetings
Business meetings can broadly be divided into six types:
Status Update Meetings
Decision-Making Meetings
Problem-Solving Meetings
Team-Building Meetings
Idea-Sharing Meetings
Innovation Meetings
However, these don't envelope all sorts of business gathers companies have. So, some thinkers derived at these 10 meeting types:
Team Cadence Meetings
These are recurring meetings that follow a standard agenda. These are aimed at keeping the team or members involved connected to a common goal or project. Team leaders or managers lead these meetings.
Examples: Weekly team meetings, daily huddles, project status updates, shift-changing meetings, etc.
One on Ones
These meetings, though have an agenda, follow a very interactional pattern. It is usually an open conversation, but around a very specific topic. There are ideally two people involved in these kinds of meetings. They are aimed at exchange of feedback, and career and personal development.
Examples: manager-employee one-on-one, coaching or mentoring session, etc.
Action Reviews
These are highly ritualistic and intense in nature. These meetings are aimed at learning and improving future business strategies. Surprises at such meetings are more than welcomed as it only adds to the participants' learning.
Examples: Project success analysis, Campaign reviews, etc.
Governance Cadence Meetings
These are the meetings that are scheduled and their agenda is shared with all the attendees. All the participants receive personalized briefing. These meetings have their minutes recorded and saved for later reference. Surprises are not appreciated in these meetings.
Examples: Quarterly reviews, board meetings, etc.
Idea Generation
These meetings start with a challenge or a goal and participants are expected to propose and discuss ideas to formulate a strategy. Number of ideas is directly proportional to the success of these meetings. They are usually held between established teams.
Examples: Brainstorming sessions, Marketing strategies, etc.
Planning Meetings
Planning meetings discuss larger roadmap strategy and hence it will feature attendees across teams. The number of participants are limited to people who actively contribute and take accountability. These meetings discuss a large picture scenario.
Examples: Project planning, Product roadmap planning, etc.
Workshops
The intentions of workshop meets are to groom participants in addition to engage with colleagues. These are conducted company-wide and are held at a location outside the company premises. Aim of workshop meetings can be a very specific topic or learning or a larger planning all together.
Examples: Product or Program launches, Team building workshops, Design workshops, etc.
Problem Solving
These meetings are aimed at solving an unexpected problem and usually have a small gathering of subject experts like a task force. These include proposal, discussion and creating an action plan to tackle the problem. Problem solving issues do not have one specific decision maker; it should be a group decision.
Examples: Incident response, Strategic issue resolution, etc.
Decision Making
The success of decision making meetings — like the name suggests — involves in making a concrete go-ahead. During these meetings, participants discuss already short-listed proposals. These also command commitments to the decision made.
Examples: Final approval meetings, New hire decision, etc.
Training Sessions
Training sessions can feature external instructors taking a specialized course or team members sharing new learnings. Participation for these sessions is purely voluntary. The aim of these sessions is knowledge sharing and skill development.
Examples: Employee onboarding, Client training, Seminars, etc.
Tips From The Experts
Steve Jobs – Apple Founder & CEO
One of the defining principles for Steve Jobs was simplicity. It extended to all things Apple including the meetings within the organization.
Jobs only had people directly involved in the project or those who could contribute. He never entertained spectators or crowded meeting rooms.
Jobs also turned down an invitation to a meeting of technology experts hosted by the then US President Barack Obama. He didn't attend the meeting because he believed 'more people than necessary' were participating in the meeting.
Alfred Sloan – Legendary GM CEO
Follow-up memos were a go-to strategy for Alfred Sloan to get the most out of meetings.
Sloan would call for a meeting, announce its purpose and listen to what everyone had to say, while he himself talked very little. He would then leave the meeting. Sloan's next step would be to write a follow-up memo to one of the attendees. In the memo, he would summarize the discussion and its conclusion, add an assignment borne out of the meeting. He would assign a person responsible for the task and set a deadline. A copy of the memo would go to everyone present at the meeting.
Larry Page – Google Founder & Alphabet CEO
Larry Page appointed himself as the Google CEO in 2011 after a decade of stepping down from the role. One of the first things he did was send a company-wide email with the subject: how to run meetings effectively. In his mail he postulated the below:
Every meeting should have one decision-maker. If there's no decision-maker or no decision to make then the meeting shouldn't happen.
There shouldn't be more than 10 attendants.
Every attendant should contribute to the meeting
Elon Musk – Tesla CEO
Elon Musk is known to hold his employees to very high standards. He applies the same to his meetings. He laid down three rules for effective meetings:
Get rid of large meetings – Unless these meetings are adding value to all attendants, call them off. Keep them short if they are adding value.
Leave if you're not adding value – Feel free to walk out of a meeting or drop off the call if you feel you're not contributing. It is not rude. Instead it is unfair to waste someone's time by making them stay.
Reduce frequency of meetings – Cut down on number of meetings. One criteria to judge if a meeting is necessary is to assess the urgency of the matter.
Ben Horowtiz – Former Opsware CEO
When Ben Horowtiz was the CEO of Opsware one of his objectives was to groom young leaders. As a part of that, he set a rule that employees should set an agenda for a meeting. This way, the control of the meeting is with them. They can cancel a meeting if it isn't very pressing. Also, during the meeting, the managers spend 90% of the time listening and remaining time speaking.
Ben also advocated strongly for one-on-one meetings, which he says are 'the best place for ideas and critiques to flow up from employees to management'.
Jeff Bezos – Amazon Founder & CEO
It is a popularly known fact that Jeff Bezos hated 'social cohesion'. Agreeing to an idea only to not hurt your colleague's sentiments is frowned upon at Amazon. Amazon's leadership principles command leaders to respectfully challenge decisions they disagree with. Leaders are expected not to compromise even if the discussion turns exhausting. However once a decision has been made, everyone commits to it.
If an employee calls for a meeting to discuss a proposal, he should send a four to six page memo to everyone he invites. During the meeting, they'll discuss questions the attendees have.
Indra Nooyi – Former PepsiCo CEO
Indra Nooyi, in her farewell address to her employees, stated how she never tolerated uncalled for behaviour during business meetings. She said that biases or bullish behaviour should be nipped in the bud. Nooyi gave an example of how one of the male employees dismissed his female colleague's comments and Nooyi called him out right there.
"Don't say I'll talk to him outside the meeting. Right there, stop the meeting and say 'why are you rolling your eyes, is there a problem?'" she said. Nooyi advises that if managers tolerate such behaviour in the meeting rooms, it sets a bad example.
Sundar Pichai – Google CEO
Sundar Pichai was forced to take some tough decisions with respect to Google's decade long tradition of weekly 'TGIF' town hall meetings. These meetings were aimed at discussing business strategy, product launches and progress, and employee concerns. However, with some disgruntled employees leaking the meeting details, Pichai announced some changes to TGIF meetings.
Firstly, he decreased meeting frequency from once a week to once a month. Secondly, he said that company-wide townhalls will discuss business strategy, while smaller versions of these forum meetings will discuss employee issues. These measures were crucial after the attendance fell to 25% from 80% when weekly TGIFs began a decade ago.
Conclusion
Meetings could easily crush morale and kill productivity. They could also cost companies heavy monies. However, this happens only when they are held poorly – either by wrong people or by right people at a wrong time. But that shouldn't kill the significance of meetings. For any corporation meetings play a pivotal role as they — in their basic form — mean sharing ideas and knowledge.
Sharath Chandra
Sharath is a content marketer who believes that storytelling is the best way to build a brand. He is driven by a desire to write copies, which will be used as an example on how best to write engaging content ('Some day,' he sighs). Also, he is a closeted poet.
Related posts
Subscribe to get the latest news & updates.