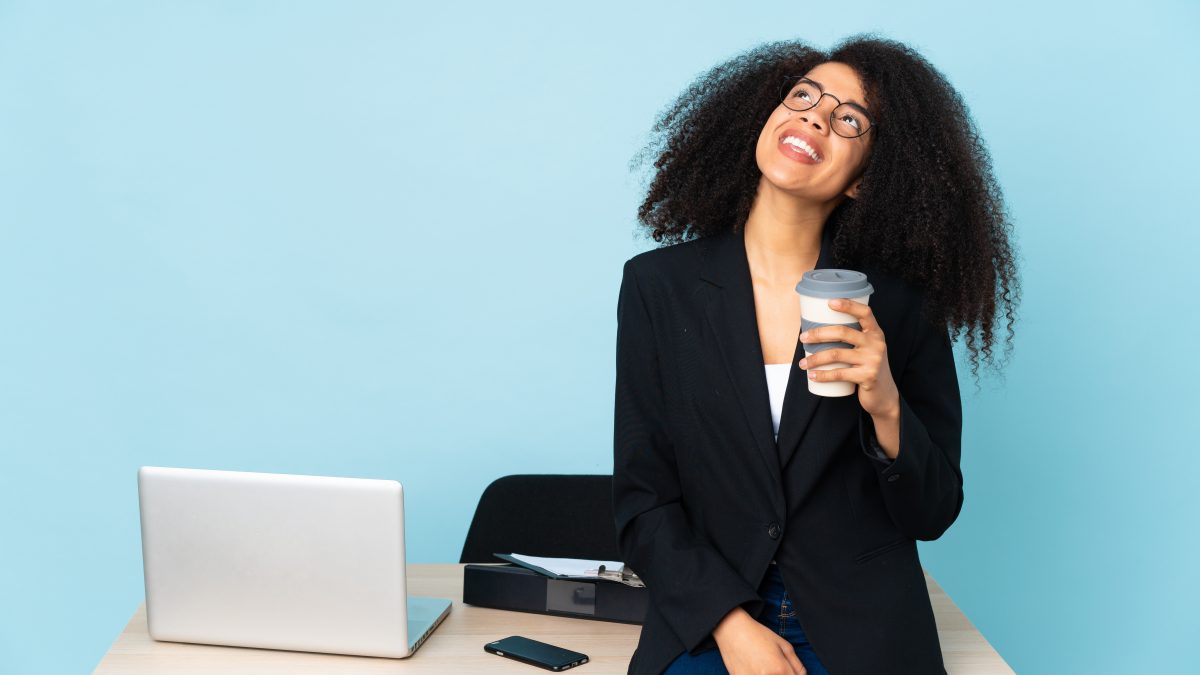 Why Is Telecommuting On Everyone's Mind? And What Is It About?
Shalini Singh, 12 months ago
10 min

read
129
Telecommuting, working from home, e-commuting- call it by whatever name you'd like. What may seem like a forced choice is a rising trend that's here to stay, and for good reason. From less stressed employees, higher productivity to lower operational costs – telecommuting offers many advantages to both workers and companies. While we, in India, may still feel new to the party, it sure is following in the footsteps of the US where 1 out of every 4 American prefers work from home or telecommuting opportunities over everything else.
The current pandemic and global lockdown scenario have certainly put the idea of telecommuting to test. It is keeping businesses running and employees employed—but what else?
In this particular post, I am going to put forward some of the best perks of telecommuting as well as some of the key challenges that it brings along. The idea is to give you a clear idea of what we are dealing with (work-wise) and what we can do to make the best of it.
Let's get started with the basics.
What is telecommuting?
There is no need to get overwhelmed by the term "telecommuting". It is nothing but an arrangement where an employee works outside the office – typically from home or a location close to home like a cafe. Instead of traveling to the office directly, the worker chooses to 'travel' or 'commute' via a mobile/telephone and email.
With technology taking over our lives, traveling to the workplace is no longer necessary. A slew of conference calling applications has made correspondence so simple that it can happen from anywhere, and at any time. And that's why most companies are embracing the culture of telecommuting. While the benefits of telecommuting are many, like everything else, it has a flip side too.
What are the benefits of telecommuting?
"If it works for you, then rest assured your boss won't like it." But, telecommuting is something that you and your boss will both appreciate.
Here's how telecommuting can make an employee happy:
More flexibility to manage work and personal life
By not spending time traveling or in the presence of other workers, a remote worker often gets a lot more flexibility and freedom to manage their day at work. Whether it's early morning yoga, mid-day gym sessions, or a long shower in the evening, the remote worker can do it all.
Greater productivity
Believe it or not, a two-year study by Stanford professor Nicholas Bloom found that employees who work from home are far more productive. They take shorter breaks and have longer 'streaks' of productivity.
Parental bliss
Let's face it. Working-class parents have it pretty bad. They barely get to spend a few hours with their kids every day. But all of that can change if they work from home. Imagine starting the workday as soon as you drop off the kids to school, and finishing by the time they come back (thanks to higher productivity).
Here's how telecommuting can make an employer happy
Your employees love you
Who wouldn't love to work from a cafe – sipping on a hot latte and listening to some great music? In case you're wondering – your employees most definitely will! And if that's how someone worked every day, they would be a happy worker. And happy workers are likely to stay with their organization for longer.
Lower office expenses
If a larger proportion of your workforce is working remotely, you can have a smaller office. And that means you won't have to spend massive amounts of money on rent, electricity, office equipment, and the high-speed Internet!
Higher efficiency and productivity
Employees are likely to not waste as much time when they work from home. They take fewer breaks and end up being much more productive when they telecommute. Higher productivity can most certainly translate to higher profits for you as an employer!
Telecommuting, if done the right way, can be a boon. However, like everything else, it too has a downside to it. Before you make a decision, wouldn't you rather you know both the pros and cons of telecommuting?
What are the disadvantages of telecommuting?
Did you know that 1 in 5 telecommuting employees can't unplug after work? Almost 8% complain that they don't feel motivated. For every five happy workers, there is one who is lonely. Things aren't all that rosy in the telecommuting world. So, how is it that a work practice that is being touted as the future can be a causative factor for unhappiness among workers? Here's why.
Quality of relationships
It can be very lonely to work from home and loneliness affects many telecommuting workers. Make sure you have an active co-working group that you keep in touch with regularly. Also, schedule visits to your office once a week and do a conference call every now and then to keep everyone updated and listen to updates as well. Keeping your relationships intact will ensure you don't feel left out while working remotely.
Distractions
If you thought you could work distraction-free from home, think again. Sometimes, it is far more distracting to telecommute. Imagine noisy neighborhood traffic, kids in the house, your dog howling for you to play fetch, and yes the silent beckoning of the kitchen for snacks. Make sure to have a separate, quiet space in your home for work. Let this be your sacred space which is out of bounds for the others. To address your grumbling tummy, incorporate snack breaks in your day.
Work-life balance
While a known advantage of e-commuting is higher productivity, a lot of employees end up overcompensating for working from home. They are unable to switch off mentally, are always available to take calls or reply to emails. They also tend to take more stress about work and deadlines when compared to employees who work out of offices.
Stick to a strict schedule. Start the day and end it at a certain time every day. It also helps a lot when you work out of your own designated space at home, like a home office.
Progress in career
You might be burning the midnight oil for that report but if your office culture embraces workplace camaraderie more, then your promotion might be harder to come by working from home. When you're not physically present, you have to work harder to be on top of people's minds and make yourself indispensable. Setting up regular phone calls with your team, being there for them, starting off conversations can be very helpful in this regard.
Communication and culture
Staying abreast of goings-on at the workplace will be all the more difficult when you're working from home. You're likely to miss 'Bring Your Pet To Work Day', the annual dance event or just a quick lunch outing with the team. Being disconnected from the culture at your workplace can be painful. So, avoid it by putting the effort to connect with the team. Send virtual hugs, funny memes or initiate a funny game. Remember to be remembered!
How to make the best of telecommuting?
While telecommuting can pose some challenges, it is still extremely beneficial. However, it does require some personal discipline to ensure that you don't waste time or end up working too much and burning yourself out. Some tips to help you telecommute better.
Plan well
Ensure that you have a list of things you'd like to do and you prioritize them. Don't rely on your smartphone to do this. Instead, physically write your to-do list. Stick to the tasks that you've jotted down and try to finish off all the important ones on the same day. This will help you stay focused and plan your work accordingly.
Cut out distractions
You may have created a comprehensive list of all your tasks for the entire week even. But you need to have a focused head on your shoulders to get them done. That means you must really hold yourself back from checking Instagram every few minutes or swiping left/right on Bumble. If you find this too difficult you can try using apps such as Temptation Blocker and Focus Me that help regulate your browsing time.
Take good breaks
Sometimes, it is easy to get carried away while telecommuting and that's what affects your work-life balance too. So, take frequent breaks. Water the plants, clean up the kitchen or just sip some watermelon cooler. Pace yourself and do whatever you have assigned yourself for the day.
Stay connected with your team
Use technology! There are a lot of cool apps like grptalk, Zoom, Skype, Ping, etc that you can use for regular conference calls with your team. Communication with your team is very important to ensure you're on the same page and to function as a unit. You are also less likely to be left out of important updates and developments.
Work with your superiors
While constant communication is one thing, you also must try to work around the same time as your superiors. Keeping in touch with them is easier and it also gets you more visibility. Hacks like these must be followed in order for your work to get noticed.
Get out of the PJs
While it is tempting, working in your PJs or that old T-shirt can hamper your productivity. Getting work done quickly has a connection with how you are feeling at that moment. And to feel good and productive, try putting a little effort into dressing up for work. It doesn't have to be a three-piece suit. It could just be a fresh pair of pants and a cute T-shirt.
Have your own workspace
The distractions will go and your productivity will go through the roof when you have your own 'office' inside your home. Let this be your sacred space- where you may not be bothered and where no Netflix or indoor golf shall be entertained. This will work wonders!
How has telecommuting fared in recent trends?
Pandemic or not , telecommuting is the most preferred work mode of employees and employers alike. In fact, more than half of the Indian workforce prefers to telecommute to working from office premises. In another study, it was found that close to 60% of Indians currently telecommute for their organizations. In fact, not only millennials, many workers aged 45 years and above prefer to work from home. This doesn't come as a surprise considering these individuals could have families to look after. India has a young workforce and every month close to a million new workers are added. Most companies want to hire the best and are also okay to have a telecommuting arrangement where their best employees work from home.
In order to support this arrangement, the co-working space market has been growing. Millennials prefer to work out of these spaces, which feel like work but also have an element of autonomy to them. Many of these spaces also have a dedicated cafe doling out fresh coffee and finger food. Some of them also have recreational facilities like a table tennis table, foosball table or pool. Youngsters prefer an environment which is as relaxed as this and does not require them to sit in front of a computer all day long.
Of course, this is still restricted to larger cities where Internet connectivity is superior and there is quick and easy access to cafes and restaurants. If you're expecting to work when you're on a holiday in the Himalayas, you may be in for a disappointment. This is where you can get work done using grptalk, which lets you connect on a conference call without the Internet.
To sum it up, telecommuting can be a very powerful tool for workers and employers alike. Those who do work from home must learn to balance and make the most of it. Personal interaction and engagement are very crucial in the workplace. So, maybe starting off with a part-time mobile work arrangement can be very beneficial for most companies.
Shalini Singh
Shalini Singh is a creative content writer at Telebu Communications. She loves to speak her mind with clarity and logic. She mainly writes on topics that are at the intersection of modern business culture and collaboration. And when she is not doing that, she is somewhere exploring a new place or just sitting on the couch scrolling through random posts on Instagram.
Related posts
Subscribe to get the latest news & updates.