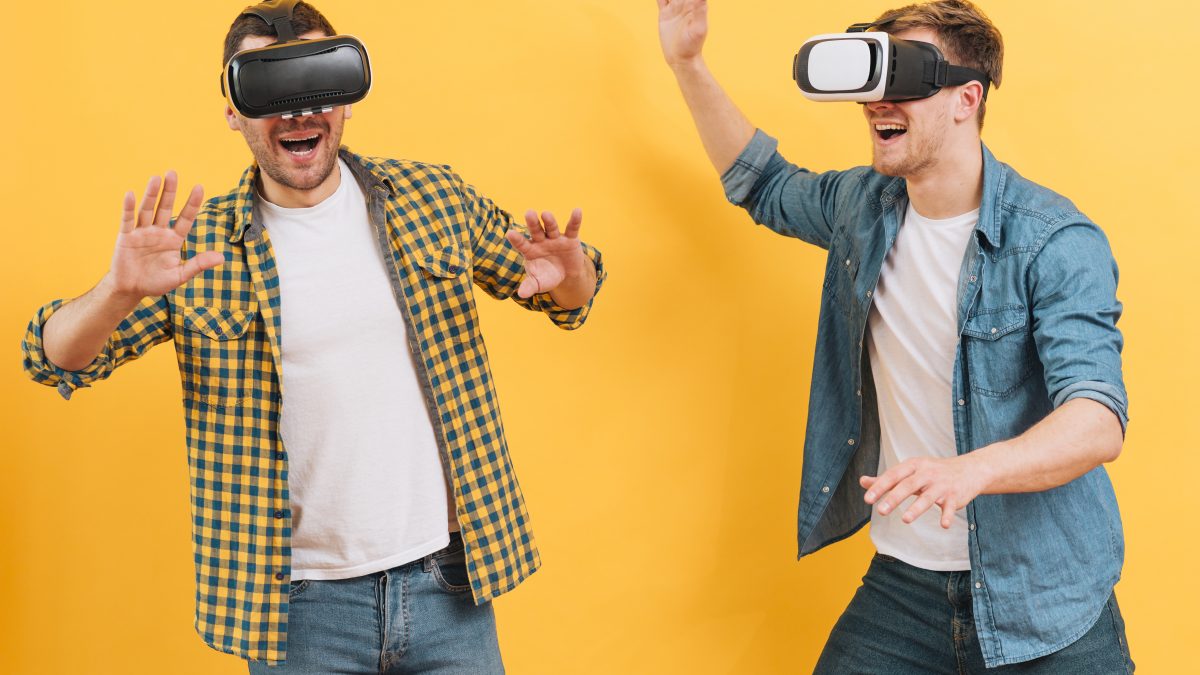 Virtual Events Are Becoming A Norm Now – Here's How
Sharath Chandra, 5 months ago
6 min

read
96
Businesses Accepting New Realities
Abandoned roads, empty airports, trains and buses, vacant offices, shut down businesses, people forced into their homes, cities locked down, countries barricading borders – although it sounds like a scene straight from a post-apocalyptic movie, unfortunately, it is our reality now.
With the pandemic still spreading at a chronic rate, and states taking preventive measures to contain the mushrooming virus, the renunciation of mass gathering is on the rise. The situation is turning grimmer by day. Every sector, industry, and business is reevaluating its processes, being forced to embrace, albeit reluctantly, this new reality in their own way. Some have temporarily shuttered their businesses or a particular division, while others have chalked out a well-thought-out work-from-home plan to keep the business continuity intact.
By upsetting day-to-day business tasks, not only is the virus ruining the revenues of companies all over, but also putting paid to their long standing financial commitments, strategies and itineraries associated with trade shows, expos, product launches and demos, conferences, sales meetings and more. While most companies have cancelled or postponed their events, bigger and savvier enterprises such as Apple, Aruba, Facebook, Google, Microsoft and IBM have converted them into virtual events.
As tech-heavy as it may sound, there are quite a few myths associated with the concept of virtual events, including expensive technological setup, in-person interaction, etc. However, with cost-effective and comprehensive solutions like TelebuJoin, you can host a virtual event within your budget and make it an interactive and interpersonal occasion.
Virtual Events
A virtual event is a multi-session webinar, web cast or a video conference where attendees experience an in-person industry expo online from the comfort of their own couch or desk. It's easy to mistake virtual events with online presentations or pre-recorded video plays. But providing value-added experiences to drive engagement and making it an insightful experience, organizations can truly benefit from such a virtual event.
Although the first virtual event publicly hosted was in April 1993 by Visual Data Corporation, the concept only gained popularity in the 2000s. Interestingly, the wide acceptance of virtual events was a consequence of the recession – as the concept presented an effective economical and environmental alternative to in-person events. Now, the trend is catching up due to coronavirus as many onsite trade shows plans are being turned into virtual events.
Google Cloud Next 2020, IBM's Think Conference, the Geneva International Motor Show, Adobe Annual Summit, Workday's Sales Conference, Shanghai Fashion Week, Microsoft's Build Developer Conference, Domopalooza 2020, and Nuclear Energy Assembly.
Virtual Events Are Here To Stay
For good or bad, the COVID-19 pandemic has introduced uniformity in global workplace culture through work-from-home, the adaptation of enterprise solutions such as audio & video conferencing tools, virtual desktop infrastructure, and virtual events. It has shattered archaic workplace norms for good and is replacing them with smart working processes.
As companies begin to experience the hassle-free process of hosting virtual events, they are realizing its benefits as against in-person events. For your benefit, I've listed some advantages of virtual events:
Flexibility
Virtual events provide organizers with flexibility to tailor events to fit their business needs. Any in-person event can be hosted virtually with the right platform and solutions.
Budget friendly
The list of costs that online events negate include: booking a venue, arranging food & drinks, accommodation for speakers and chief guests, production arrangements, and other miscellaneous costs. You would only need to pay for the platform, promotion, and speakers.
Scalable
In-person events have a cap on the number of attendees they can accommodate at a venue. Virtual events, on the other hand, are easy to scale up for next-to-zero extra cost.
Marketing data
With virtual events, organizers can easily record data or stats, that can be hard to assimilate from a physical event. With online events, you can easily document number of registrations, session registrations, viewers count, engagement scores, demographic attendee information, email open & click through rates, and post-event surveys.
High engagement
Since virtual events allow attendees to participate in interactive sections of events anonymously, people are more likely to participate. Besides, options such as polls, Q&A, live chat, virtual events also include downloadable resources section so attendees can fully engage with content.
No travel costs
As there is no need for attendees to travel to a location, the interest in events held virtually will increase exponentially. It'll save a lot of travel money and time for companies attending the events.
Reliable
Virtual events are less likely to get cancelled are they are not susceptible to weather or even a global pandemic. This means the factors that could play the role of an antagonist to a physical event are not a concern here.
Having said that, there are also some challenges that virtual events bring in:
Lack of networking opportunities
One of the key attractions of these conferences is networking with industry counterparts. However, with virtual events you can allow attendees to engage with speakers and content.
Audience limitations
Traditional industry experts, who are used to in-person events, might not find virtual events appealing. This could lead organizations losing potential attendees, many of whom could add value to an event.
However, by using an efficient platform like TelebuJoin, you can overcome these challenges. Refer to this article for more details on it.
Types of Virtual Events
Webinars
Webinars are more educational in nature where attendees listen to speakers, who are subject experts. It can be a live event or prerecorded presentation that deals with content. Companies can utilize this type of virtual event to conduct internal and external training.
Virtual Conferences
These are events with live, complex and multi-session agenda featuring multi-level content, keynotes, sessions, etc. Virtual conferences should involve community engagement activities and opportunities to interact with other attendees.
Internal Hybrid Events
Internal hybrid events are used by the companies to send a message across all its divisions located in different locations. Town halls, product launches, training, and department meetings are usually internal hybrid events.
External Hybrid Events
These events are held for attendees outside the organization and are usually user conferences or industry conferences. The organizations must provide high quality visual content and innovative networking opportunities to replicate the in-person event experience.
What Do You Need For Virtual Events?
In short, you need content, engagement and data. These factors remain the same for onsite or online events. Also, virtual event organizers should have a strong video production team and internet connectivity. And, that's not all. There are some other elements as well:
Event website
Event registration
Live presentation content
Live, one-way audio/video
Question and answer
Live polling
Recorded content
Interactive video conferencing
Feedback surveys
Some Virtual Event Ideas
If you've never hosted a virtual event, I've listed some ideas you can experiment with or pick the one you feel suits your business well.
Multiple Sessions
Do not go live with a single event stream, instead have multiple sessions concurrently so that your attendees can focus on the content they want to.
Free Training
It isn't just event organizers who seek ROI from such events. It is a good idea to include free training sessions and certification courses so that attendees feel the event was rewarding.
Exclusive Sessions
When you're hosting multiple streaming sessions, you can have a few exclusive events based on the pay-to-access model.
Hosting A Virtual Event
With TelebuJoin, you can host a webinar with a large crowd. You can start a webinar in just three simple steps:
Create your account
Verify your email id
share the link to invite
You can try out this cost-effective and efficient video conferencing solution.
Sharath Chandra
Sharath is a content marketer who believes that storytelling is the best way to build a brand. He is driven by a desire to write copies, which will be used as an example on how best to write engaging content ('Some day,' he sighs). Also, he is a closeted poet.
Related posts
Subscribe to get the latest news & updates.