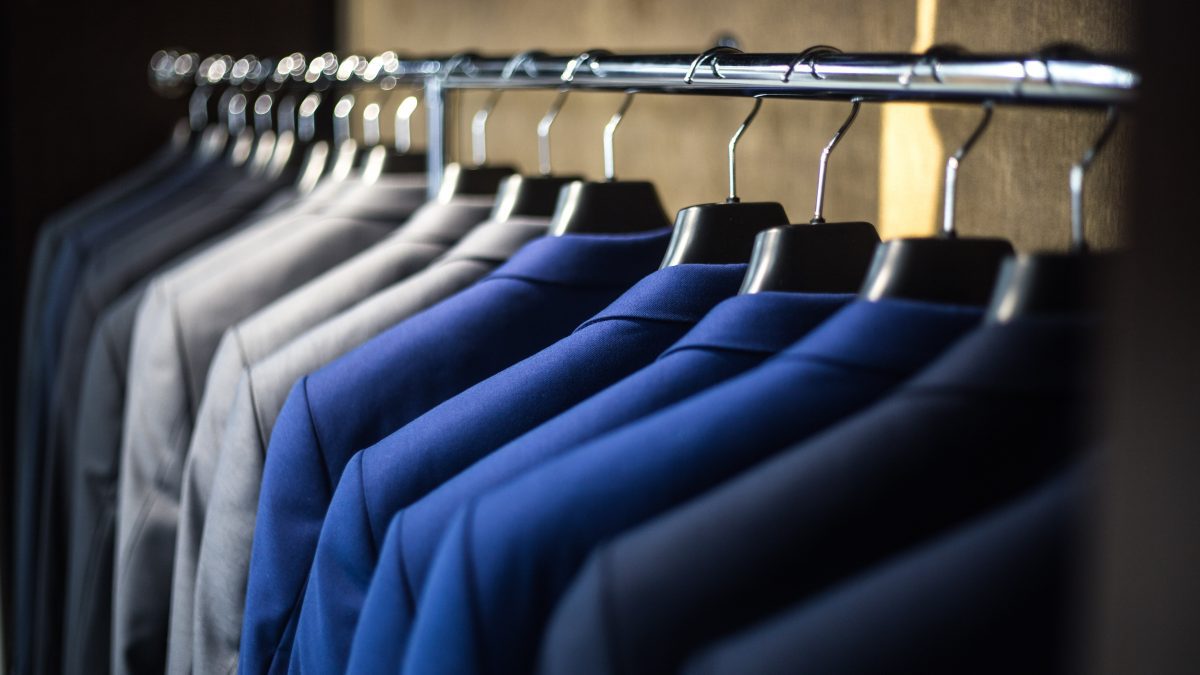 The Secrets To Dressing Up For The Zillionth Video Call
Sanjna Lal, 2 months ago
4 min

read
0
Do you remember how exciting it was to dress up for work? You'd go into your closet and spend a good 15 minutes trying to pick out the perfect outfit. Or you would just throw on the first thing you saw and left! 
The situation is a lot more different now. While some people find dressing up in their usual office attire helps give them some semblance of working from an office space, some rock it out in their sweats and uncombed hair. 
Whatever floats your boat, right? 
In this piece, I will share five tips on how to look your sharpest on your now zillionth video call. So without further ado, let's get into it, shall we! Grab your notepad because these tips are going to get you noticed. 
HERE'S HOW TO DRESS TO IMPRESS ON A VIDEO CALL! 
Know Your Audience and the Occasion 
Identifying your video meeting audience is critical. 
If it's a casual meeting with your teammates, then a casual get-up works. A t-shirt or sweats would be acceptable in this circumstance.  
If you are about to have a big client meeting, then you need to go professional.
First impressions matter! And most first impressions are formed by what we are wearing. Showing up shabby is reflective of your effort and attitude towards the situation. 
For that big client meeting, semi-formal to formal attire will give you the confidence you need to close the deal. It makes one appear serious and dedicated. 
A suit, well-ironed shirt, watches, cardigans would also be well received in serious meetings. 
In case of any doubts, ask your team leaders in advance about what would be appropriate. They probably have better knowledge, given their experience. 
Choose Colors That Highlight Your Features 
What you look like on camera and in person differs! Not by much, though, but it's still something to keep in mind. 
You know that feeling you get when you look in the mirror and then proceed to take a selfie; "is that even the same person?"
Think of being on a video call in the same way. 
Wear colors that compliment you and avoid colors that make you look washed out or don't fit your skin tone. 
You can always try out a couple of different outfits and see which ones fit your on-screen look the best. 
You want to look sharp! Yes, substance matters, but dressing to impress makes you someone worth remembering. 
Take Your Surroundings Into Consideration
Your background will be visible to other participants in the meeting. Declutter to get rid of anything that might potentially act as a distraction. 
Remember you want to look professional. It will be strange to have a suit on and then have dirty or unfolded laundry in the background visible to everyone. 
Another alternative would be to conduct your meeting in a different part of your house that is suitable for business meetings. 
And if that option seems unfavourable, you're in luck. Virtual backgrounds are available. 
Lighting is another variable to consider in this. 
Choose a brightly lit area, ensuring no backlight is bringing in some darkness to the foreground. 
Accessories, accessories, ACCESSORIES! 
Accessories add to a person's look. An outfit looks aesthetically better when paired with accessories. 
Wearing a watch or a smartwatch makes one appear professional. Wearing a lovely brooch also denotes a formal appearance. 
Avoid wearing chunky jewellery that can take away the participant's attention from your face and what you're saying. 
Additionally, avoid jewellery that is dangly and makes noise as you move. This can act as a distraction to all the parties involved. 
When it comes to accessories, keep them simple and classy.  
Focus On Your Upper Profile 
Let's face it; most people are attending video calls in their boxers or PJs. But on the top, they appear professional. 
Since only your upper profile will be visible to the participants, it only makes sense to focus on that. 
Conclusion 
It is crucial to keep in mind that, above all else, substance matters the most. Your appearance adds to your confidence and demeanour; ultimately, it is the substance you put forth that leaves a lasting impression. 
So dress sharp because looking and feeling good do go hand in hand! And when you feel like you are on top of the world, there is no doubt that you will rock your presentation or meeting! 

Sanjna Lal
Sanjna is a content writer at Telebu Communications. She has always found her passion for writing, not just on a work level but also on a personal one. Having lived in over 4 countries during her lifetime, Sanjna loves exploring different cultures. If she isn't working, then she is indulging her taste buds in different cuisines (especially the spicy ones)!
Related posts
Subscribe to get the latest news & updates.