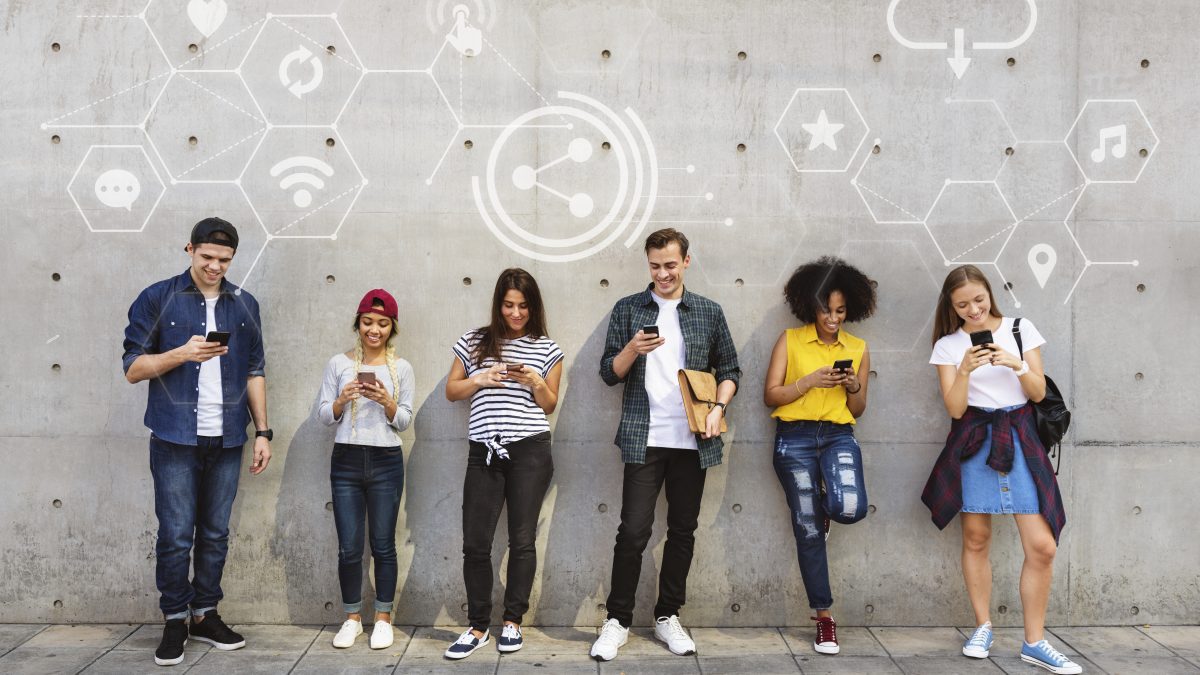 Team Communication Strategies For The New Decade
Shalini Singh, 11 months ago
5 min

read
86
The beginning of a new decade has already been marked with the start of the year 2020. With everything that is going on around the world, this start may not be what we expected. But it has surely challenged our way of life so far, both personal and professional. And when we carefully navigate the human and business impact of the present pandemic and slowing global economy, we look forward to a massive challenge i.e making some meaningful changes. Now, let's take a look at this with a more business-oriented perspective, Any business, large or small, is as good as the teams involved. And the teams are good only if they have effective team communication strategies.
Since every business today is operating virtually at some capacity (many for the first time), team communication has been suffering. Teams that were used to having in-person interactions to feel motivated and get their job done have been struggling to stay in sync.
In a recent Economic Times survey, a Delhi-based techie says:
"I was initially enjoying working from home. However, with the passage of time, I realized it had taken a toll on my health. While working in my office space, I would be attending meetings and interacting with people. But, now, absolutely everything is online,"
Likewise, a Bangalore-based architect says:
"When at work, I would see my colleagues, go on coffee or lunch breaks, but now I am sitting at home the whole day working,"
There is an urgent need for businesses to find new ways to communicate and I am here to help.
Below, I share ideas that can jumpstart your communications and in so doing make employees feel more connected and supported – even when they are not working under the same roof.
Keep Things As Clear As Possible Make
No team can communicate effectively if there are misunderstandings or uncertainty about what they are responsible for. To keep communication going as expected, it is important that the entire team knows what is going on in the project and what is expected of them, both individually and as a team.
Tip: Make sure that your team comes together regularly to check progress, ask questions, and address key concerns. Doing this will help you keep everyone on the same page. Now, if you are working with a remote staff, have more frequent audio/video conferences to keep everyone on track and assure that everyone is aware of their and others responsibilities.
Have An Open-Door Policy
Open-door policy is a more one-on-one talk kind of approach to workplace communication. It is the type of communication policy where the manager and team leads encourage openness and transparency in the workplace by keeping their office door open for every employee. In a work environment like this, anyone can ask questions, voice concerns, and pitch ideas at any time. It builds trust and assures effective team communication.
Tip: People can be hesitant to come forward in team meetings. The best way to communicate with them is to have one-on-ones conversations. As a manager or someone in charge, you can schedule weekly or bi-weekly one-on-ones where each member gets the opportunity to share their views and concerns without getting self-conscious.
Find tools that center around the best team communication strategies
Every perfect team communication strategy demands a perfect mix of effective communication tools. Fortunately, there are more than a dozen tools and apps available for both internal and external communication. All an organization/team needs to do is find the right set of tools and integrate them into their everyday work process.
Tip: If you are getting a hard time finding the set of tools that center around your specific team communication needs, here are a few popular choices you can go with.
TelebuPing for instant text and conferences
grptalk for large group calls and audio meetings
TelebuJoin for live events, webinars and HD video meetings
Also, make sure that the communication tools you choose are accessible to each and every member of the team. Streamline your communication software and everything will be a lot smoother.
Make The Most Of Breaks
Work-related or not, every interaction happening in the spirit of team-building is crucial to team communication. That's why every coffee break and mid-hallway conversation is as important as a team meeting. These kinds of informal social interactions go a long way into building a productive and collaborative work environment. According to an article on nytimes: "breaks are important to a worker's and a company's well-being. They reinforce bonds, improve morale and increase possibilities for collaboration"
Tip: There can be both positive and negative implications of informal communication at work. Take your time to understand the science behind work break and then decide. My suggestion – focus on making break time enjoyable and productive at the same time. And encourage everyone to follow The Rule of 52 and 17 i.e. taking a short break for 17 minutes after every 52 minutes dedicated to getting things done.
Have In-person Get-Together Once A Month
If your team is like any other team in this business and workplace industry, chances are that you have both remote and in-house members in your team – most likely in equal ratios. Now, ensuring affection team communication strategies, in this case, can be quite tricky as everyone doesn't get to meet each other in person that often. The best way to overcome this emotional and geographical distance is by planning monthly/quarterly get-togethers, celebrations, or team outings.
Tip: Make it huge but don't lose your focus from the key factor i.e encouraging better relationships and greater understanding within the teams.
In the end… every team is different, but the way to succeed as a team is always the same – good team communication strategies. These are just a few of the ideas that will help you boost team communication, subscribe to our blog to get more first peek into our upcoming articles on similar topics.
Happy Communications!
Shalini Singh
Shalini Singh is a creative content writer at Telebu Communications. She loves to speak her mind with clarity and logic. She mainly writes on topics that are at the intersection of modern business culture and collaboration. And when she is not doing that, she is somewhere exploring a new place or just sitting on the couch scrolling through random posts on Instagram.
Related posts
Subscribe to get the latest news & updates.