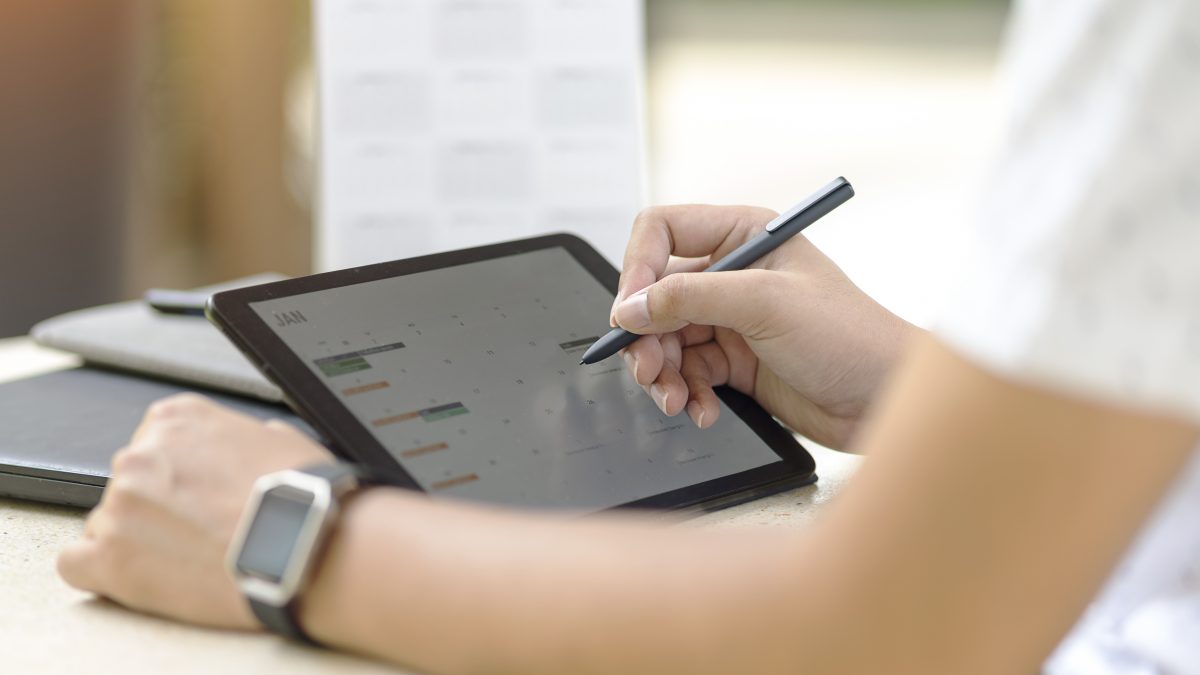 Scheduling A Recurring Meeting? Here Are Top Tools To Try
Shalini Singh, 12 months ago
6 min

read
194
Most businesses today are operating remotely. And given the current situation, it's the best choice. But have you ever wondered – what's making it easy for organizations/teams to run smoothly, remotely? Well, if you have, you probably already know the answer. Having the right set of tools is what makes it easier than ever for us to stay in sync from anywhere. The tools we have access to today cater to the growing demand of new-age businesses. The growing physical distance among teams has brought about the need for scheduling a recurring meeting to keep work on track and for everyone to stay on the same page.
Now, having the right meeting management tool really helps to make things faster, better. And that's why we are here. In this particular post, I am going to make you familier with some of the best tools for scheduling and hosting meetings—and answer some important questions like:
What is a recurring meeting?
Recurring meetings are the kind of meetings that have no date or time associated with them as they are not scheduled for a specific date or duration.
Do you really need a tool to schedule a meeting?
A successful meeting is possible when it has been scheduled for the right time and place. However, this can often be a time-consuming process especially when there are several members involved. Scheduling a recurring meeting for more than 20-30 people is definitely not going to be easy. As a result, using a scheduler application can be very helpful. They take into account the availability of different people, let you share your information with others and also have polls that let all the members provide their own available slots. The most suitable time slot can then be chosen.
What features should you look for?
There are various different features that each of these scheduler applications boasts. It helps to know which one would work the best for you once you have an idea of what is currently out there. Most good meeting schedulers are easy to use, provide something great or at least are better than their competitors, and are good value for money. While these are the most features one would look for, here are some that should also be looked into tools that make scheduling a recurring meeting easy.
Ability to connect to your calendar
While this isn't a necessity, some applications sync with your Google Calendar, iCal or Outlook. As a result, they have complete access to your schedule and can tell you when you're free. They are able to send out invites to all those whom you need to call asking them for their free time. Sometimes, they can also set up new appointments for you.
Speed and mobility
Some scheduler apps may not be that feature-loaded but may be extremely fast. These work when you already have a dedicated planner and just need to focus on the scheduling and invitation bit. Some other apps have great mobile versions and can be accessed very easily on the go thereby making them great for unplanned meetings if they ever so happen.
Security and privacy
Some apps can be used without you registering yourself or providing any of your personal details. Sometimes, it can get extremely frustrating when you're being asked to provide your name, phone number and other details when all you really need to do is punch in your preferred time slot for a meeting.
The best meeting scheduling tools (2020 list)
Keeping all the above-mentioned features in mind, here are 6 best collaborative scheduling app recommendations for you:
1. grptalk
grptalk is primarily a team communication and audio conferencing application. With grptalk you get the option to have instant audio meetings or schedule one for later. The application is quite intuitive and it also enables you to schedule recurring team meetings with any number of participants. And the best part is, the participants of the meetings don't need the internet or any particular hardware to connect. Grptalk connects people in seconds across all types of devices.
2. Rally
The biggest hurdle most of us face when trying to schedule a recurring meeting is finding a common time slot. Rally helps with this. It creates a poll which lets individuals choose their preferred time. It also has a comments section in case people want to discuss the agenda or do something else.
3. Boomerang Calendar
Boomerang Calendar is a Google Chrome extension. It syncs up with your Google calendar and allows you to share a screenshot of it with others so that they can look up your availability and decide on theirs by simply clicking on the available free slots.
4. Calendly
Calendly is a great app for people who receive a lot of meeting requests. Using Calendly, you can sync it to your existing calendar. Calendly will then let others know (depending on whom you choose), what your free time is and what kind of meeting you are open to (phone, Q&A etc). Then, the other party can choose a particular time slot and once you confirm the same, this meeting will be added to your calendar. Calendly also has the option to add the meeting to other person's calendar.
5. Doodle
Doodle is yet another polling app that lets a group of people choose a time slot that works for them. It also has a third option for time slots that may not ideally work but are okay with the 'if need be" feature. You can share this poll with people via email or via a public link. It syncs with your Google Calendar and Microsoft Office as well. There is an external page called Meet.Me on which it shows your availability and lets others request for meetings with you. It is great for both work-related and personal requests.
6. Clara Labs
Clara Labs is your very own virtual personal assistant. It currently syncs with Gmail. Once you are a registered user, it familiarizes itself with your entire calendar and you can feed it your own preferences for time and location. It then schedules meetings for you accordingly. In case of meeting requests, you can always CC Clara's email ID to those and it will fix an appointment for you. It also listens to commands like, "I'm not well. Reschedule my meeting for Friday."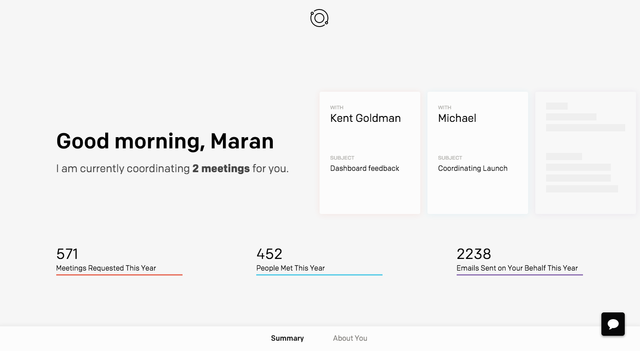 What tool to pick?
There are many noteworthy mentions like Calendly, Rally, and many others. Remember, the purpose of these apps is to make your meetings productive and to ease the process of scheduling a recurring meeting. You could also use reminders for this purpose. For instance, when you schedule a meeting on grptalk, you can set a fixed schedule and you can also share an agenda. This will go out as an SMS to the participants. So, they know what they can look forward to and quickly jump into the discussion.
So, take your pick wisely.
Shalini Singh
Shalini Singh is a creative content writer at Telebu Communications. She loves to speak her mind with clarity and logic. She mainly writes on topics that are at the intersection of modern business culture and collaboration. And when she is not doing that, she is somewhere exploring a new place or just sitting on the couch scrolling through random posts on Instagram.
Related posts
Subscribe to get the latest news & updates.