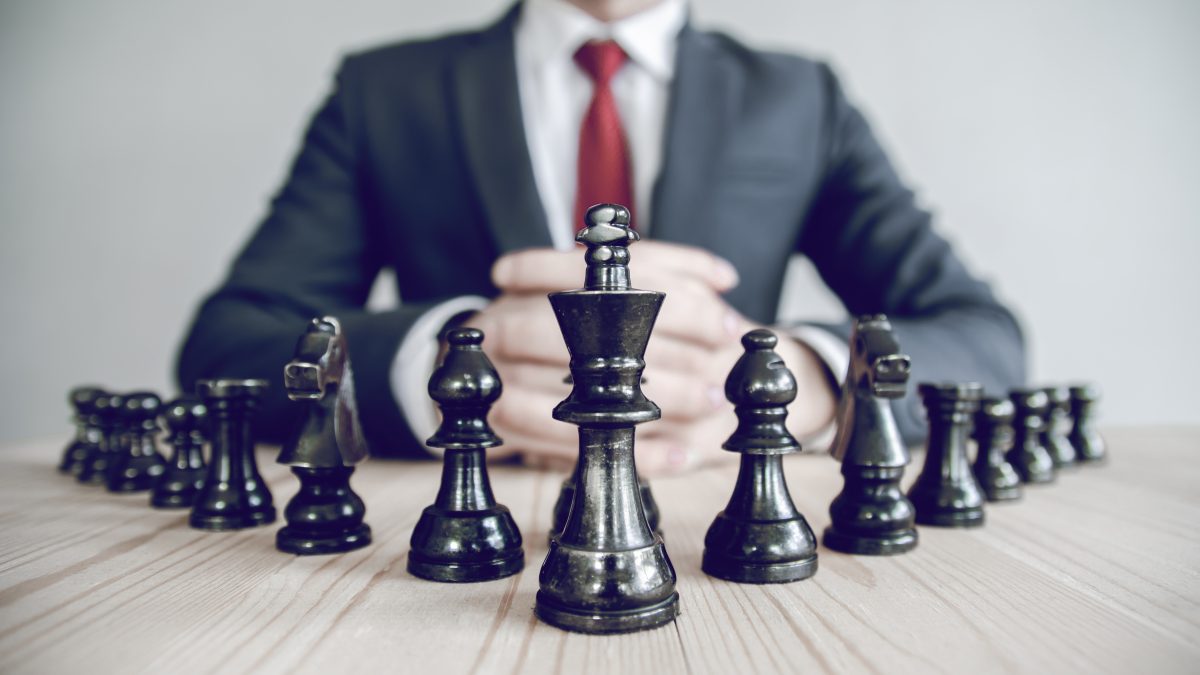 Leadership Rule #1 – Never Let The Chair You Sit On Get To You
Shalini Singh, 1 year ago
7 min

read
140
The post was initially published on

LinkedIn

.
I remember thinking something along the same lines, the day I became the VP (HR and Marketing) at Telebu. In that life-altering moment, I was on cloud nine (for obvious reasons) — but more than that, I was motivated to succeed at leadership.
And as I pondered over "What does a leader look like?" or "What makes great leadership happen?", I realized that of all the factors that make a great leader, 10% is the innate skill or natural intuitiveness, and the remaining 90% are developed through learning, perception, and adherence.
The two words I believe define a leader at their best are "Humility" and "Inspirer". Humility, in terms of leadership, is the ability to be secure enough to recognize your shortcomings and seek help from other experts. As the inspirer, you must find ways to excite people to action. But it probably wouldn't be fair to limit any of these traits to a particular set of people or roles.
Whether you're a foreperson, supervisor, lead person, or just an associate—you can be a leader. As Donald H. McGannon once put it:
Leadership is an action, not a position.
Finding it hard to agree with? Well, I suggest you take a quick look around you. Just look at that new HR rep who went above and beyond to ensure your last company event was a hit, or the sales guy who turned a recent crisis into an opportunity to shine for his entire team. The point is, there are traits of extraordinary leadership in almost one-third of your workplace population—or even more. And a majority of them are your colleagues who are not yet entitled to a fancy position in the organization.

At Telebu, I lead to be able to create more leaders—good leaders. I never let roles define who people are or who they aren't. Instead, I let their talents, skills, and actions be the judge of that.
I have a few stories that might help you understand my ideas about leadership. Below are some, not all, of the finest leadership tales at Telebu. Each one highlights a key leadership quality.
Intelligence
The world needs intelligent leaders. Agreed. But where there is intelligence there should be wisdom. Let's put it the Lounsbrough's way: intelligence without wisdom is nothing more than stupidity that looks smart. And that's not the kind of quality that makes great leaders. Along with intelligence, people should be strong-minded, logical, futuristic, cautious, and aware of their self and surroundings.
Meet Prasanth.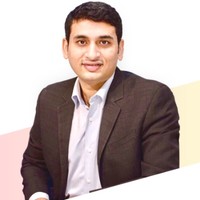 Prasanth Yerrapragada is the Vice President (Technology) at Telebu. Also, he is the chief architect behind shaping Satya's vision and a visionary leader himself. He is someone who always 'leads from the front'.
Unlike most leaders who tell people what to do, Prasanth actually demonstrates a clear vision of what needs to be accomplished. From product design to product marketing, Prasanth's approach has always been strategic and in everyone's best interest. Prasanth ensures that what we're doing today aligns with the broader purpose and goals of the organization. He always asks the right questions to drive clarity, alignment, and strategic insight. Over and above that, he understands and appreciates others for their efforts.
Communicator
Effective communication in leadership is 7% the words you say and 93% your tone and body language. Of course, it goes without saying that communication is a core leadership function. And since communication is a two-way street—a good leader is the one who speaks clearly but also listens carefully.
Meet Anudeep.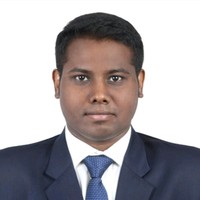 Conversational, comfortable, clear, and connected. Anudeep Reddy Narem, Associate Product Manager, Telebu presents himself differently than most managers. From managing people around him to engaging in conversation with customers, Anudeep is best known for communicating a strong point of view and making others think. He is not only engaging and conversational but also an attentive and active listener.
In the light of current events, Anudeep proved himself as a communicator and leader when he took the responsibility of upgrading and relaunching grptalk. As expected, Anudeep and his team outdid themselves in action and performance, together. They showed how unity, solidarity, professionalism and active communication can make great things happen.
Inspire trust
A leader always knows the truth about what's going on in their team, department or organization. And they do so by being trustworthy—doing what they say they will do, being considerate of others and their feelings, being honest and approachable, and more importantly, creating a culture of shared understanding.
Meet Vasudev aka Vasu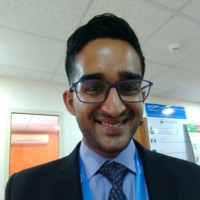 Vasudev Jagarlamudi is the Online Sales and Operations (OSO) Manager at Telebu. Most managers you meet have a very stern expression on their face most of the time—but not Vasu. Vasu favors a more comfortable and approachable management style. He is the kind of guy who is good at and fond of striking up conversations. And these conversations are not all business—they can be about you and a dozen other *random* stuff that you and Vasu have in common.
Everyone here at Telebu considers Vasu as a manager who has a giant happy face and is easy to talk to. On the big picture level, he creates a transparent and 'no secret' culture where teams trust and support each other in a more effective way.
Emotionally intelligent
We, as humans, are generally not-too-good at making tough decisions. Studies show that those who are decisive in nature, especially when making a tough decision, are 12X more likely to be a good leader. The fine line between the two is emotional intelligence. Questions you need to ask yourself include – are you an emotionally intelligent person? Can you understand and consider your own emotions, and those of people around you, before you make up your mind?
Meet Muralikrishna.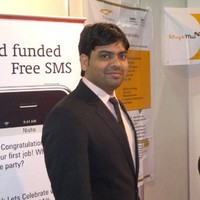 Muralikrishna Dangeti Or Murali is the Regional Manager for TelebuText (SMSCountry), United Arab Emirates. He is someone who we all trust wholeheartedly. In the beginning, as a part of a growing business, Murali was in charge of a lot of things. including opening and managing an entire office overseas. With the benefit of hindsight, it's not a surprise that Murali has excelled at his job.
Every good story must have an antagonist. So, after a few months of smooth sailing, Murali started to face unnecessary office drama from one of his staff members. When things started to escalate, he was given complete authority over the situation and even asked to fire them if needed. But he decided to take an effort and turn a potential weakness into a strength. He didn't fire a difficult colleague, even with the reasons he had—instead, he tried adapting. And again, not quite surprisingly, Murali has been able to get the guy on board with his vision.
Motivational
There's nothing more inspiring than working beside someone who works with a positive attitude. The best leaders exhibit boundless passion and care for what they do—people who lead by example and inspire others with their bold decisions.
Meet Divya Soni aka Divs.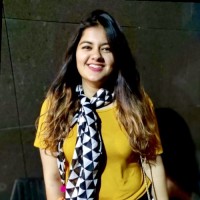 Divya Soni is a creative, confident, cheerful, and curious soul who is loved and adored by everyone at Telebu. It all started in July 2019 when Divya joined us as a part of Online Sales Operations (OSO). But her actions and efforts never cramped in one role or department. She went beyond every expectation we had.
There are limitless opportunities for employees to grow within Telebu and Divya seized every opportunity—even the ones that were not directly presented to her. Today, she is the mind and face behind many of our social campaigns and a valuable asset to the Telebu content team. Divya's journey here at Telebu is an inspiration for every new member of our family.
Let's not deny it. We all dream about having a position of power in our career. And it's a good thing, in fact, it's a reasonable milestone. But there's an important lesson to remember: A position, a title, or a chair on the higher table doesn't make you a leader. Sure, it offers you a lot of power. But at the end of the day, the true essence of leadership lies in your attitude and your actions.
Always remember,
Your job might give you the authority but your actions earn you respect. The choice is yours.
Be known as that leader—the one who's honest, open, straight, and ethical. I think my observations and the qualities I have highlighted can give you a head start in the right direction. Work on them and you will know. More importantly, the people around you will know that you're a good leader and you encourage good leadership—whether they do or do not know anything else.
Shalini Singh
Shalini Singh is a creative content writer at Telebu Communications. She loves to speak her mind with clarity and logic. She mainly writes on topics that are at the intersection of modern business culture and collaboration. And when she is not doing that, she is somewhere exploring a new place or just sitting on the couch scrolling through random posts on Instagram.
Related posts
Subscribe to get the latest news & updates.