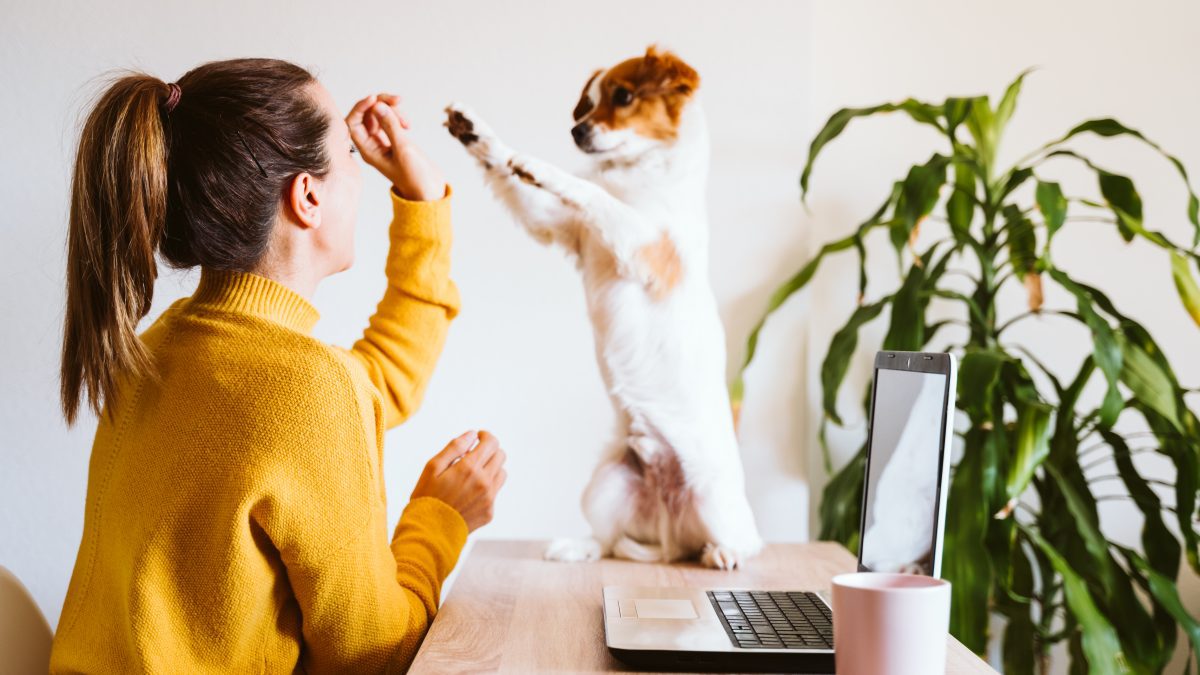 How To Manage Telecommuters: 2020 Tips And Hacks
Shalini Singh, 10 months ago
7 min

read
231
Once upon a time, arrangements like 'Work From Home' or 'Telecommuting' were considered to be in the realm of forward-thinking companies. If you, as an employee, got to work from home regularly, then your organization was considered 'cool'. Today, the situation has taken an unexpected turn. But it's obvious that we're not new to how to work as telecommuters or how to manage telecommuters.
One in four employees has been working from home at some point during the week. Organizations have been more than happy for workers to work from home and have been able to cut down on costs as a result in the past few years.
But the question still looming on many an employer's heads is, 'How can I help remote workers?' and 'How can I become a better remote manager?'. Managing a team that is remote and also scattered might require more patience and effort than you think. Getting the job done in time while ensuring there is a cohesive team in place, where workers know and like each other (to some extent) is a tall ask.
How do you manage employees working from home?
Have you been assigned a teleworking team? Has the experience left you confused and stressed? Thankfully, you can try some of these tips to help serve as a guide on how to manage telecommuters.
Make Communication A Top Priority
This one is a no-brainer! Assign clear roles and responsibilities. Stay in tight communication with your team.
Ask them the right questions, give them inputs when they're struggling. Motivate them on days they feel low or when they really need to come through. And don't take this lightly.
When your employees feel they can talk to you about anything, you've won as a leader. And such a situation can arise only when you are always ready to communicate and have the right set of tools to help you.
Have The Right Tools In Place, Always
Work from home employees is going to want to get on the task with little to no hassles of connecting to the company servers.
Right from workflow to conference calls, focus on providing the right telecommuting tools that work so that they waste no time in back and forth. With telecommuting opportunities on the rise, there are now many tools that you can use.
Get your team to register themselves on these applications with access to the premium versions so you can avoid going through this later. Take them through a basic user flow training so that they can work on these independently.
Tools Checklist:
TelebuPing – Team Chat And Instant Messaging
A team chat app is an ideal solution for communicating inside as well as outside the office premises. TelebuPing or Ping is an affordable team chat platform that organizes all your work-related conversations in once place. So, instead of wasting time finding information scattered across different placed, Ping allows you and your team to focus on what you do best i.e. get work done. Last but not least, Ping shows compatibility across all types of devices. TelebuPing, so far, seems to be winning the game with features like:
Unified dashboard
Instant file sharing
Live screen sharing
Smart contact/message search
End-to-end data encryption
TelebuJoin – Video Calls And Screen Sharing
Communicating with people who aren't physically beside you is challenging. This is where video conferencing app like TelebuJoin comes into the picture. TelebuJoin or Join is an easy-to-use platform that simplifies and fastens processes like online events, webinars, and remote team meetings. The features that come along this platform include:
Start, invite, or join a video call in a few clicks
Seamless interactions on mobile and desktops
Real-time messaging
Screen sharing
Advanced call controls
Zero infrastructure cost
grptalk – Small/Large Scale Audio Conferencing
With great audio, affordable pricing, and a lot of helpful features, grptalk brings your team together irrespective of their actual location. grptalk is a reliable and easy-to-use audio conferencing solution that makes conferencing and collaborating as easy as possible. The solution comes with a number of helpful features, including:
Connect 5 to 5000+ participants on one call
Easy contact upload via Excel sheet
Instant conference call—no internet, no hardware
Download audio call recordings
Intuitive call analytics
Advanced call reports
Set Clear Expectations
Let your team know what output you're looking at. If you want half the team to be available early in the morning, or work through the weekend, keep them informed at all times.
Create a calendar for holidays and plan your workflow accordingly. Let them in on your work ethic and what you expect them to follow- be it a 24-hour TAT on emails or submission of reports at a certain time every day.
Ensure you let them know that you're counting on them to do a few things for you.
Set Time Aside For Facetime
Nothing can replace good old face-to-face communication. But how to manage telecommuters who don't come to the office?
Ensure that you have at least one video conference with your remote-working team every week. Share updates with your team, have conversations around common interests and bond well.
You must also aim for in-person meetings every now and then depending on how scattered your team is. A quarterly meet up with the team is ideal.
Establish Trust And Uphold It
With a telecommuting team, trust is of paramount importance. It is impractical to follow every worker's schedule, so you will need to trust that they are getting the job done. In order to help you trust them better, you can establish certain guidelines with them like replying to texts, sending email updates every evening and the like. Likewise, it is extremely crucial that your workers learn to trust you too. So, make sure that you let them trust you.
Listen to others without judgment and be a good confidante. Serve as the bridge between them and the top management and make sure they know that you have their best interests at heart. Their growth must always be your intention.
Keep Your Eye On The Output
If you're wondering how to manage telecommuters in your team and their output, you might find this challenging. However, it is best to keep your focus on the final outcome.
Have regular follow-ups with everyone so that they are on the right track but don't worry too much about what is going to happen and start micromanaging people—because that would be a big mistake.
If you have already set the right expectations, your workers will know what their role is. This is where you have to let go and believe that they will bring you the output you desire.
Be There For Them
Many remote workers feel lonely and depressed due to a lack of bonding with the larger team. So, avoid making them feel that way.
Keep in tight communication with them and ensure that they know and interact with others on the team. Be proactive in reaching out and ask the right questions. Trust me, they're going to love you as a leader.
Your local team is around you but the remote guys need your support more.
Conclusion
There you go, this is how one needs to manage telecommuters.
As the world is turning to AI and telecommuting work practices are getting more and more popular, employees are beginning to feel the burn. At such a point, being connected and supportive will go a long way in helping them achieve their and your goals more efficiently. Furthermore, having the right set of tools and tips in place will help everyone go a long way, together.
Did you find the post helpful? If so, share this post with your friends and co-workers at work.
Shalini Singh
Shalini Singh is a creative content writer at Telebu Communications. She loves to speak her mind with clarity and logic. She mainly writes on topics that are at the intersection of modern business culture and collaboration. And when she is not doing that, she is somewhere exploring a new place or just sitting on the couch scrolling through random posts on Instagram.
Related posts
Subscribe to get the latest news & updates.