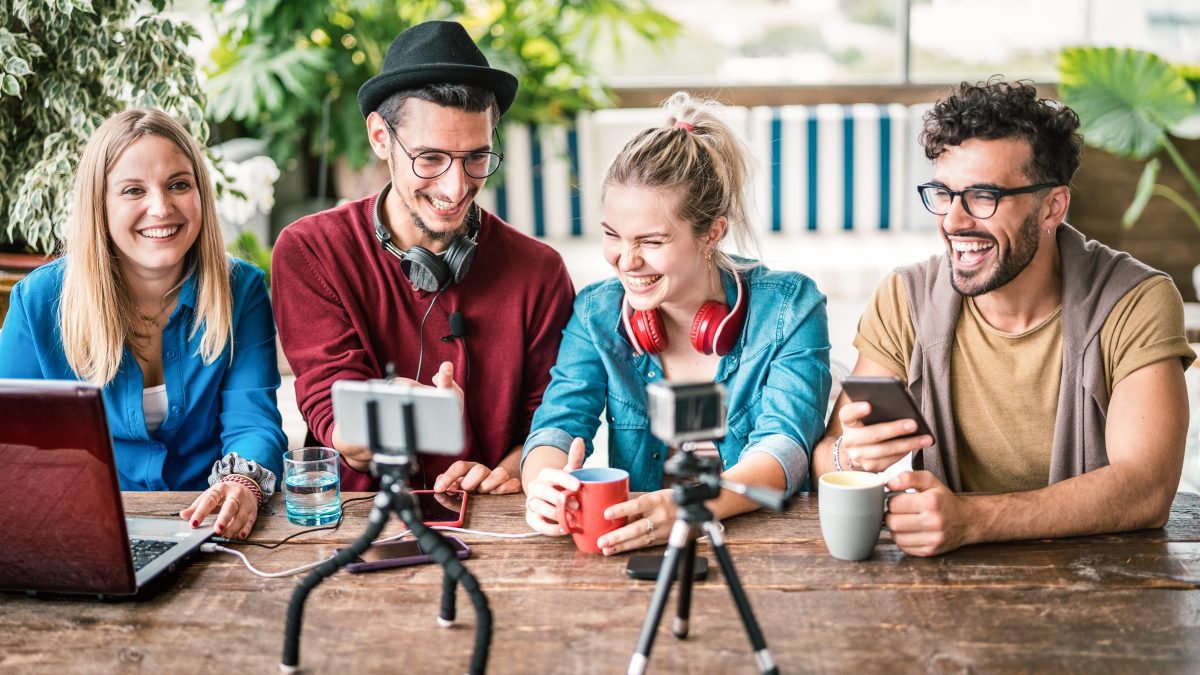 Are Telecommuting Opportunities For Millennials? The Answer Is Here
Shalini Singh, 1 year ago
6 min

read
161
Millennials- they want to have it all. They know what they want and more often than not, they end up getting exactly what they want. As a result, organizations are experiencing a paradigm shift in the way they work. The focus is on flexibility and the rise of telecommuting jobs. So, millennials, who make up 34% of India's population, are hungry for telecommuting opportunities.
Who are millennials? Those born between 1981-1996, who grew up with access to the Internet, social networks, smartphones, and tablets are considered to be millennials. Studies show that by 2020, they are going to constitute half of the working population. So, companies must sit up and take notice of their demands.
How do Millennials want to work and live?
Millennials want better work-life balance. In this day and age of modern technology, millennials know that they can have everything they want. Numerous studies have indicated that while assessing a job opportunity, millennials certainly value work-life balance the most. They want a high-paying job that recognizes their worth, that is efficient and allows them ample time to spend with their families, take vacations and pursue their other interests.
Telecommuting and remote work opportunities can bring you closer to work-life balance if used in the right manner. By establishing work hours that suit them, and staying connected through their smartphones, millennials certainly have the power to prioritize life over work whenever necessary.
How Millennials are changing work?
Why do millennials favor working from home and why should companies pay heed? The answer lies in their upbringing. Let's explore this a little more.
Millennials are tech-savvy
Millennials stand out for their tech knowledge and use. They are tech native in nature and are always looking for reliable tools that can be readily used in the workplace. Millennials are better familiar with the continuously evolving tech world and how it can be used for significant business/career growth. To be clear, when we say 'technology', we are not necessarily referring to just knowing your way around Microsoft Office. In today's workplace, one needs access to all sorts of communication and management tools to get the job done the right way. Here, at Telebu, we offer a comprehensive set of tools (grptalk, TelebuJoin, TelebuPing, etc), keeping the traditional as well as the millennial needs in mind. Click here to know more.
Millennials are more practical
We are in the midst of some of the most practical minds of our time. Millennials understand that telecommuting is a win for them. They know that they can work from anywhere, that they will have time to pursue other interests and they can save tons of money on fuel. However, they also are very aware of the advantages to their employers. They know that their organization too will reap the benefits of higher productivity and lower costs by embracing this practice.
Millennials are multi-taskers
For many, multi-tasking might be among telecommuting challenges. However, millennials know how to multitask and they ace it. They know exactly when to do their laundry and when to sit for a conference call. In fact, studies show that younger millennials are more productive when multitasking. They can work with ambient noise or music in the background and switch between tasks without feeling agitated or overwhelmed. And they know that with the technology they can do both together. It is no surprise then that they prefer to work from home and are seeking telecommuting opportunities.
Millennials are connected
Millennials are always online. As an employer, you can rest assured that you will receive a reply to your text almost instantaneously. Answering emails on the go is no big task for them either. While one might argue that this would mean working around the clock, millennials find it more productive to work when there is work than to sit around in an office waiting for work during unproductive hours.
Millennials value productivity
It is so untrue that millennials are not loyal workers. They are always looking out for a happy and positive workspace where flexibility is appreciated. What they seek is a workplace that doesn't overload them with work but lets them work at their own pace as long as they produce the desired output. They don't like being confined to a certain workplace and rigid work hours which can contribute to their unproductivity. They are loyal to the idea of working from anywhere and at any time. So, if an organization can give them just that, they will remain loyal.
Millennials dislike monotony
With a telecommuting opportunity, millennials can work from any corner of the world (most of the time). This set up means they can travel around the globe and still work. They prefer this change in location while working. It doesn't feel like work when you can walk around the streets of Rome after you finish making some phone calls from a fancy cafe.
Millennials care about their surrounding work environment
Millennials are more exposed to the threats that the environment is facing due to the rising population and pollution. They prefer to carpool, take public transport or even better to telecommute which will just bring down congestion on the streets or in public buses, trains or the metro.
Millennials are too many telecommuting-friendly apps
In order to accommodate the demands of millennials, the B2B segment is flushed with applications that are specifically meant for remote work. Our productivity tools like grptalk, TelebuJoin, TelebuPing, TelebuHub, and more are of great help in keeping teams connected, assigning workflow, updating task lists, uploading and sharing of data. They greatly reduce dependence on emails and other attachments.
What companies do Millennials want to work?
Planning on hiring millennials and making some key alterations to your work culture? Well, here you go.
Listed below are a few things millennials look for in the workplace. Keep them in mind and you'll be able to attract both post Millenials and current millennials to your organization.
Millennials want mission/vision that matters
Millennials want to make a difference
Millennials are willing to ask the question
Millennials want personal and career growth
Millennials want to be valued for what they do
Millennials want a happy work-life balance
Millennials favor telecommuting and flex scheduling
Millennials want basic benefits (work from home, paid leave, vacation days, health insurance, life insurance, etc)
Conclusion
Millennials are taking over the world today. They are talented and always welcome to learning. Successful companies understand that and are carving out different remote work and telecommuting opportunities for them. They know that it is the future.
Now, in addition to offering telecommuting opportunities to millennials, it is also important to evaluate how your Millenials employees (as well as other employees) feel working with/for you. My suggestion: go for a personalized feedback session every two months or so. Use the end result of such feedback sessions to understand what your employees want and align your organizational resources appropriately.
Looking to hear from millennials in your workforce? Did you find this article helpful? If so, then share this post among colleagues and workplace acquaintances.
Shalini Singh
Shalini Singh is a creative content writer at Telebu Communications. She loves to speak her mind with clarity and logic. She mainly writes on topics that are at the intersection of modern business culture and collaboration. And when she is not doing that, she is somewhere exploring a new place or just sitting on the couch scrolling through random posts on Instagram.
Related posts
Subscribe to get the latest news & updates.