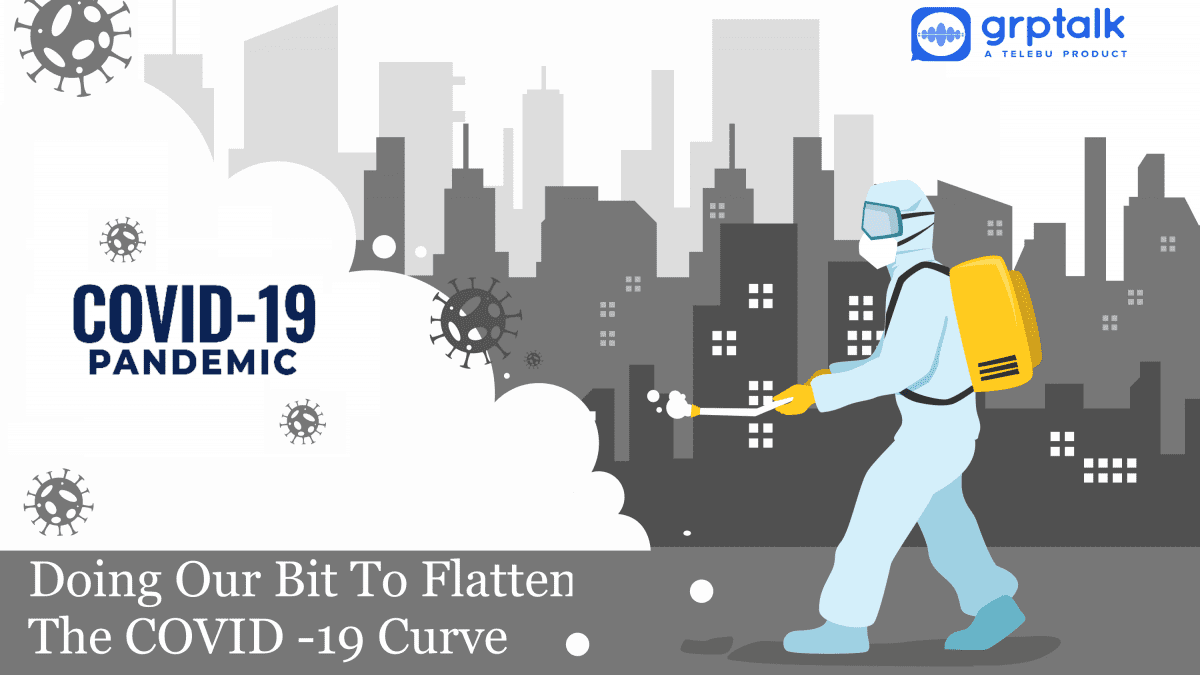 Flattening The COVID -19 Curve in Chikkaballapur, Karnataka – The grptalk story
Ameya Chaturvedi, 11 months ago
3 min

read
337
There is a collective realization that we're all on the wrong side of history – 'the new normal'. The truth is that we humans, at least the ones who weren't alive during the last pandemic, have never faced anything like this. Here's hoping that we never will.
The ongoing lockdown has brutally exposed many of our shortcomings. We're all disconnected – from work, from colleagues, from projects. There is a need for instant communication and real-time collaboration. We must make information easily available to everyone. And, this is especially true for governments and public servants.
People who're entrusted with saving lives and keeping the masses safe can ill afford delays in sharing potentially life-saving and life-threatening information. Every delay creates a ripple effect with far reaching consequences.
Our Client – Senior KAS Officer and SAKALA Director, Mr. Varaprasad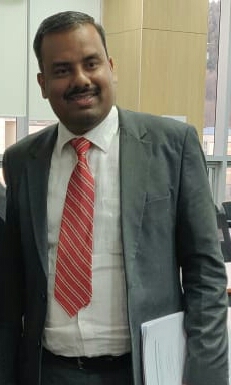 Mr. Varaprasad was entrusted with the responsibility of controlling the spread of the novel coronavirus in Gauribidanur, Chikkaballapur District, Karnataka, India. The number of cases was exploding by the hour, and there were lingering fears of a possible mass outbreak. 
His Problem – Communicating the COVID-19 Containment Plan
Identifying the need for quick and decisive action, Mr. Varaprasad carefully created a plan to control the spread. But, there was a problem. He still needed a solution to communicate his plans to the district governance apparatus, and monitor their progress as often as needed. 
Fortunately, Mr. Mahesh Beerala, our General Manager of Sales, from the Bengaluru office reached out to Mr. Varaprasad with the proposal to use the mobile audio conferencing app 'grptalk' for his unique communication needs.
The rest is history, or in this case, the 'grptalk story'.
Our Solution – grptalk | A Conference Call App for Instant Communication
grptalk is a mass conference calling app that helps groups of 5,10, 100 and even 10,000+ participants connect to the same call conference in less than 30 seconds. Unlike other VoIP and internet dependent solutions, grptalk calls work on PSTN and cellular phone networks. Call participants don't need to connect to the internet, or download the grptalk app to join conference calls. You get an incoming call from a local phone number, you answer it, and you're connected to the audio conference instantly. This simplicity and flexibility is extremely important, especially when participants are located in rural areas.
How did grptalk help Mr. Varaprasad control the spread of the novel coronavirus?
Mr. Varaprasad used grptalk for all sorts of updates and strategy meetings. Some of the key initiatives were:  
Connecting with a team of about 300+ government officials belonging to various departments like healthcare, police, Tehsildars, EOs & PDOs etc
Connecting with a team of 280+ volunteers daily to get updates about the ground realities of Gauribidanaur, Chikkaballapur.
Discussing administrative steps and protocols to arrest the COVID-19 pandemic.
Creating plans & strategies to create a health care infrastructure, avoid the possibility of a community outbreak by setting up migrant relief camps & more.
Conducting daily updates about the instances of lockdown rules being flouted and ensuring law & order remains in place.
Running simulated hypotheticals and chalk out plans to tackle COVID-19 spread and to prepare for worst-case scenarios.
The Result – A Flatter Curve and A Model For Karnataka State to Follow
With an accurate understanding of clusters and a thorough implementation of lockdown rules, Mr. Varaprasad and his team were not only successful in arresting the spike, but also flattening the curve. And, grptalk has been an important tool in this fight against the novel coronavirus. 
Enthused by the progress of Gauribidanur, Chikkaballapur, Mr. Varaprasad's system, process and techniques of controlling the spread of COVID-19 have been adopted across the state. In fact, following this set of procedures has helped Karnataka flatten the curve in a record 45-day timeline. 
Related posts
Subscribe to get the latest news & updates.