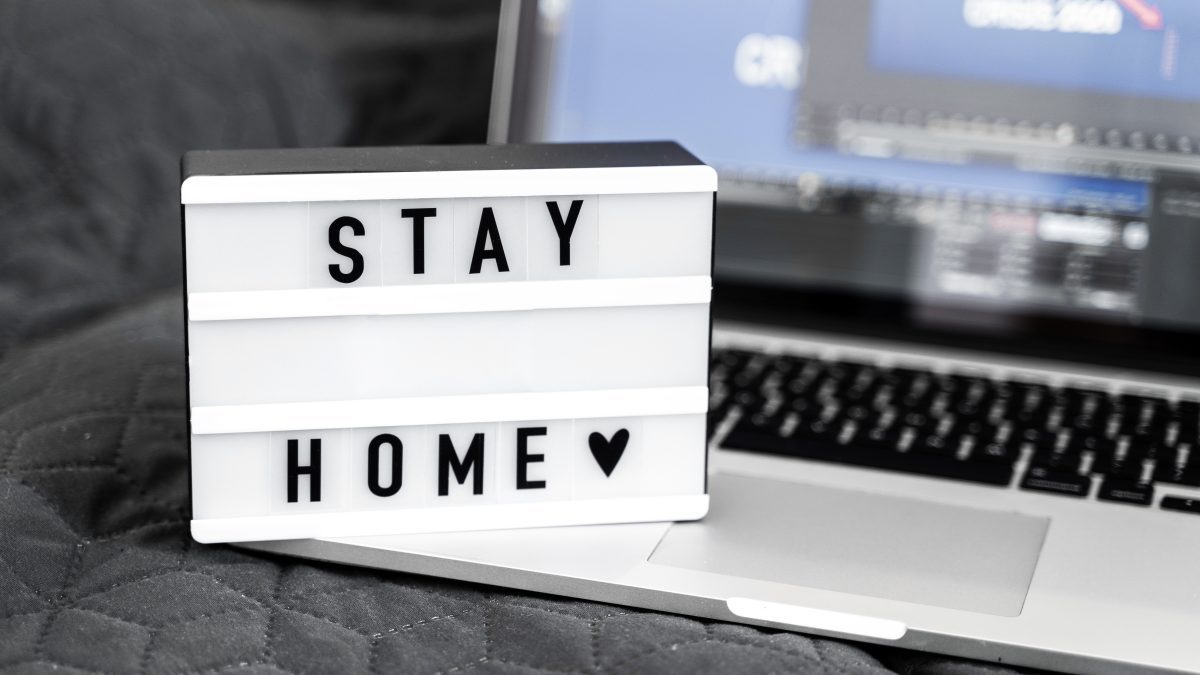 11 Epic Things To Do When You're Bored And Stuck At Home
Niyathi Reddy, 3 months ago
8 min

read
179
With widespread social distancing and work from home directives, more than twenty-five per cent of the world's population is currently stuck at home. Since you're reading this, there's a good chance that you're at home. Although it might seem hard to get used to the new reality, it's important to stay indoors.
But here's the good news– just because you're stuck at home it does not mean you can't have a good time. The Internet has made it possible for you to do anything you want from the comfort of your home. And, to get you through these bizarre times, we've created an epic list of things that could improve your time at home.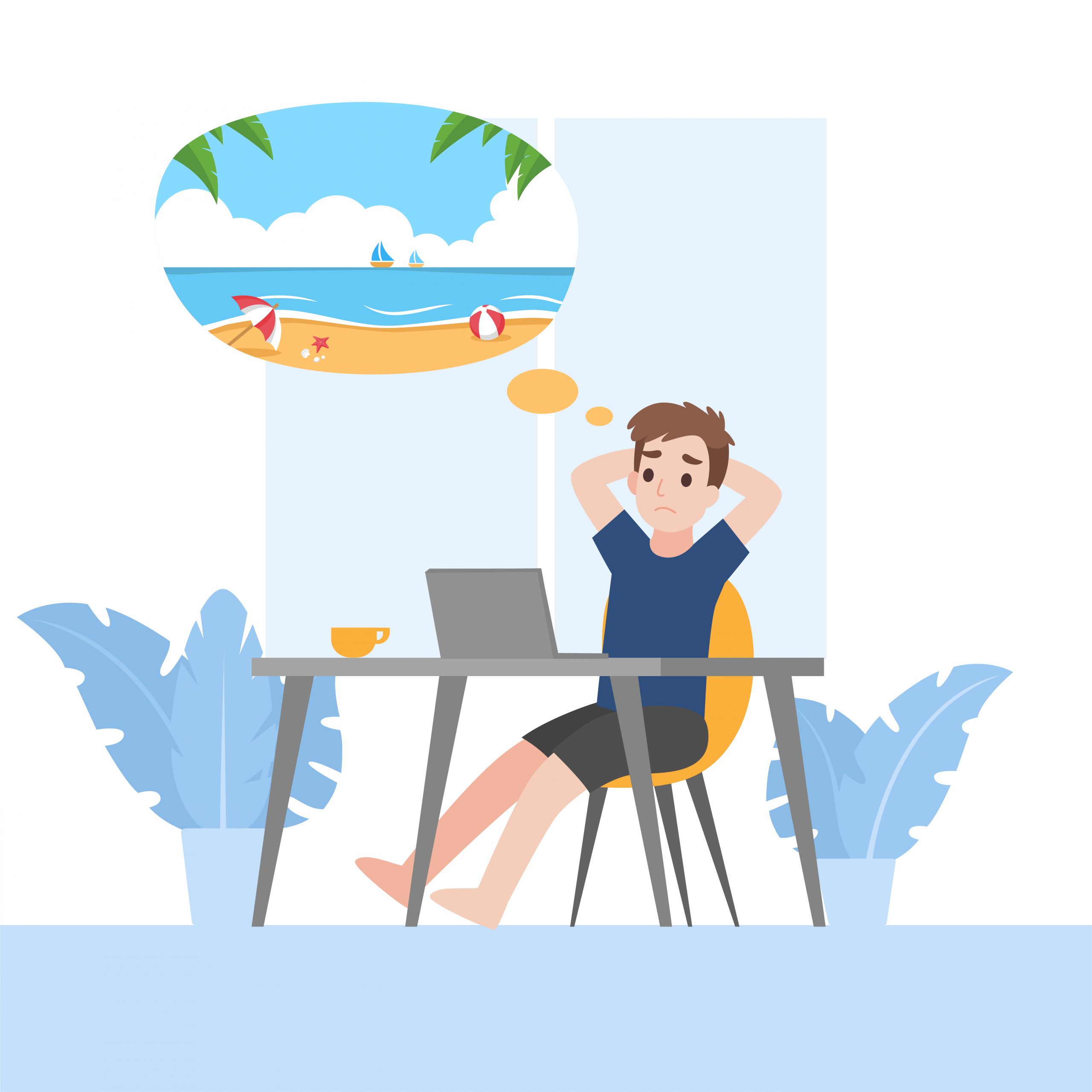 Catch up on sleep when you are stuck at home
We've always taken sleep for granted. With busy schedules, the endless commutes and the never-ending errands, most of us don't get the chance to sleep for the recommended seven to eight hours.
With lesser demands and commitments on your schedule, this might be the perfect time to catch up on some sleep. Identify a sleep schedule that works best for you and get adequate sleep. Not only will this reduce stress, but it will also enhance your immune system, which is very important given the situation at hand.
Research shows that adequate sleep allows your immune system to assess threats and heal the body better. A theory published by The Division of Sleep Medicine at Harvard Medical School identified that sick people who slept more were able to fight off infections better than those who slept less.
So, now that you have the time, switch the lights off and get some of that much needed sleep!
Learn a new skill
Life's short, so it's really important to keep learning! You shouldn't need a lockdown to work for yourself, but this can be a good time to start. With all the chaos in the world, it's very easy to get lost and dwell in fear. As the saying goes "An Idle Mind Is A Devil's Workshop", so if you can just keep yourself busy when you are stuck at home, it would be better for you and everyone else around.
Studies have highlighted how talent is determined less by our genes and more by our actions. With time at your disposal, the sky's the limit right now.
From photography to graphic designing, the internet has enabled us to learn anything anywhere. So, start by identifying a topic or a skill that you have always wanted to learn or enhance. Use the endless resources at your disposal to make the best of your free time at home.
Get in touch with people when you are stuck at home
Distancing does not necessarily have to lead to loneliness! Staying at home and social distancing is essential, but it can lead to feelings of loneliness. During a crisis, it's very important to stay in touch with people, especially the ones who are fighting this all alone.
Stay connected with your neighbors, your colleagues, your friends and your loved ones, remind them that they're not alone. Call them or start a video chat using TelebuJoin to let them know that we're all in this together. Don't worry, there isn't any evidence that the virus can spread through calls!
Miss the Friday night shenanigans? Host a karaoke party online. All of us miss our Friday nights, so take social distancing to a whole new level by hosting a party online. Get on a video call and encourage all your friends to unveil their hidden talents. Discover who's the next Lady Gaga or Elvis Presley in your group.
Watch the amazing tourist sites live
What was once a busy place, might look like an abandoned ghost town now. Just because you are stuck at home, it doesn't mean you can't see what's going on in Paris, Italy or even Canada right now. Thanks to the great technological developments, we have access to various locations at the click of a button.
With social distancing measures in place across the globe, it's only natural to wonder how major cities look right now. Thanks to a website called skyline, we can watch live feeds of tourist hotspots. From Rome to Paris, this webcam let's you look at various popular destinations. Interestingly, you can also watch the feed of an underwater camera in Innhura- Maldives.
The way things are, it's easy to assume that travelling might not be possible anytime soon. So, next time you're bored, relax, and watch these live feeds. Stay at home and set sail to a faraway land!
Do an online course from an IVY league college
With life slowing down, most of us have quite a bit of free time. So why not use that free time to learn something new from the top colleges in the world? The IVY League colleges, Brown, Yale, Princeton, Dartmouth, Harvard, Pennsylvania, Cornell and Columbia are currently offering over 450 free online courses.
With over 12 subject selections, the colleges have pretty much covered every topic out there. So give it a try when you are stuck at home as I am sure, many of us have dreamt about getting a degree from an IVY league college.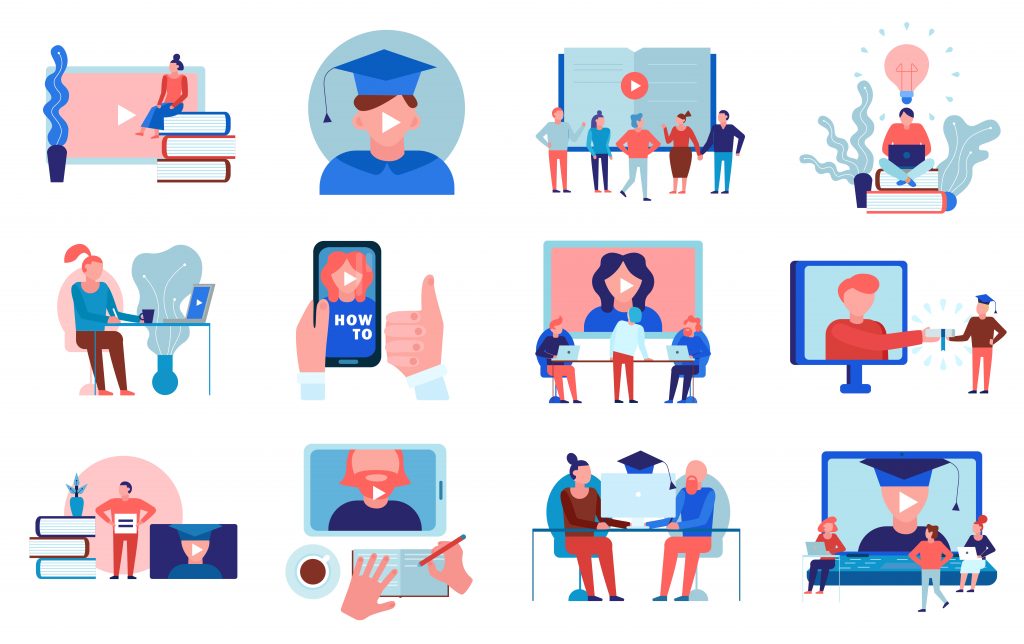 Exercise when you're stuck at home
Exercise has become more important than ever. At a time of stress and panic, physical activity becomes extremely important to keep calm and level-headed. With gyms being shut, it might seem impossible to get motivated to exercise. But, bring out those gym clothes, make space in your living room and start exercising.
WHO recommends either 150 minutes of moderate exercise or 75 minutes of high-intensity workout per week. With various distractions around, It might be a lot more challenging to workout at home. But, downloading a few apps like Nike training club or Adidas training might help you be more regular at your workouts.
From beginner workouts to high-intensity training these apps allow you to customize your workout routine. Take a break every day and give your body some time to relax.
Watch live music concerts
There is nothing some good music cannot fix. With actual concerts and Friday night gigs becoming a no go, it's time to tune into Facebook and Instagram live concerts. Various artists are going online to spread some musical joy.
Thanks to the technology, there are plenty of things you could do from the comfort of your own home, including listening to a concert. The billboard has compiled a list of all the upcoming live concerts. Have a look at the list if you are up for some musical joy.
Host a Netflix party
Hanging out with friends was something all of us looked forward to until Covid19 struck. Right now, even watching movies with friends seems impossible. But don't get disheartened yet – with all the teleconferencing options in the world right now, nothing is impossible.
So don't binge-watch your tenth Netflix show alone, invite your friends and host a Netflix party! The Netflix Party app available on google chrome as an extension, allows you to stream Netflix in sync with your friends. Anyone included in the party can play and pause the movie anytime. The app also allows you to discuss what's happening on screen in a chat window.
Cook some good food when you are stuck at home
As coronavirus forces us to stay at home, we suddenly have more time to enjoy the little things in life. With restaurants closed and food deliveries restricted, the world is appreciating home-cooked food like never before.
There is no doubt that this is a scary time, but spending time cooking can help you get through the fear, not to mention help you overcome the isolation and boredom. Cooking or baking can be used to channel all your fears and worries.
If you aren't an expert, don't worry because apps like Kitchen stories and YouTube channels like TASTY have made cooking a whole lot easier. You could also follow food writers and home cooking experts who are offering free, simple recipes and creating new spaces to talk about cooking and baking.
Stargaze
With airplanes grounded, traffic stopped and factories shut, our skies are clearer than before. So grab a blanket, go to your balcony or terrace, lie down and appreciate the beautiful night sky. Relax and look up at the vast sky to locate planets, discover galaxies and identify constellations. If you are lucky enough, you might just spot a shooting star.
If you want to gain some knowledge about the vast sky, you could download SkyView, a stargazing app that uses your phone camera to spot and locate the celestial bodies.
Start an online club
Download our app TelebuJoin and start a club online. Every week, you could have a video call where you cook together, watch a movie together or even talk about your favorite book. Whatever might be the activity, coming together might give you the comfort you need.
With daily routines suddenly disrupted, we know staying at home can be frustrating. But, try to take advantage of the free time in hand and keep your spirits high. Most importantly, if you are stuck indoors, stay positive!
Niyathi Reddy
I am a content writer and I love writing on healthcare, telecommunication products, movies and more! When I am off the clock, you will probably find me exercising or binge-watching Netflix.
Related posts
Subscribe to get the latest news & updates.