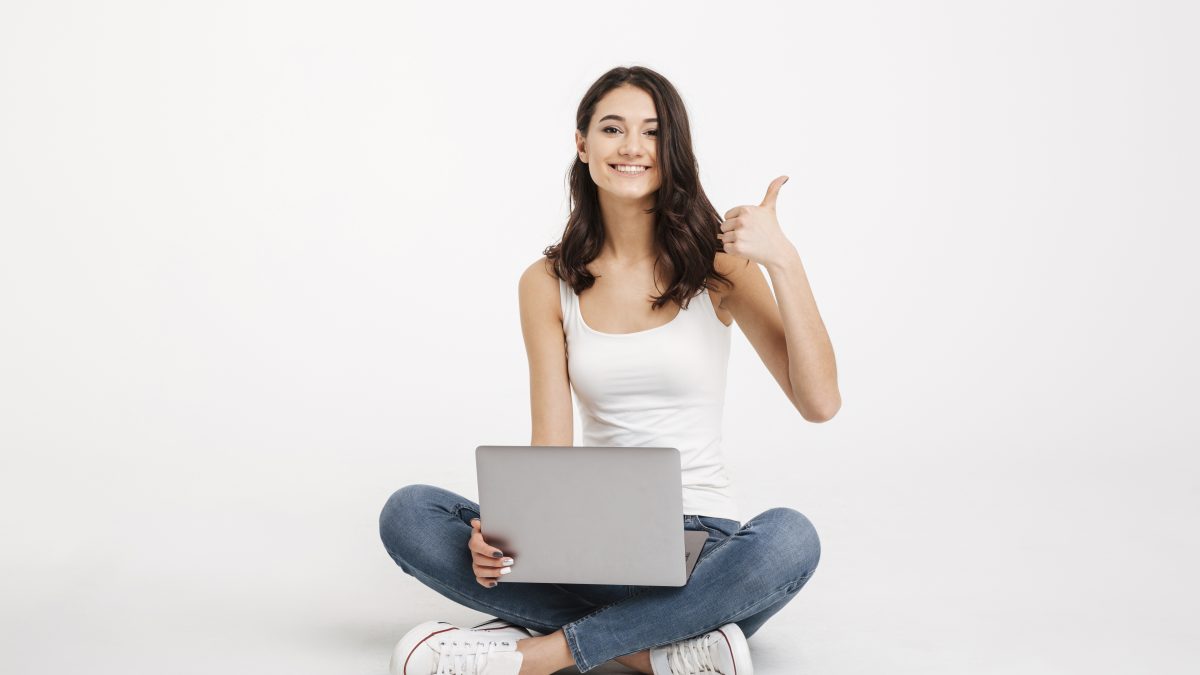 Why Telecommuting Jobs Will Only Rise In Popularity
Shalini Singh, 1 year ago
6 min

read
121
Telecommuting aka teleworking and work from home is the new buzz in business. Millennials swear by it and so do new-age organizations. The recent telecommuting stats and the sudden rise of telecommuting jobs is a clear proof of that.
And why not? It has many advantages for everyone. We all are familiar with the obvious ones as everyone seems to be talking about these days, but there is more to it. And that's exactly what we are going to discuss here in this particular post.
How common is telecommuting?
Telecommuting is indeed very convenient as you get to work from any corner of the world, even if you're in the middle of a wild shopping spree. Okay, I admit that was a bit of a zinger. However, while some argue about the work-life balance aspect, telecommuting statistics indicate that it is quite common and here to stay!
Telecommuting opportunities have grown 44% over the last 5 years, and 91% over the last 10 years
Fewer distractions, less stress, zero office politics, and a personalized work environment—65% of telecommuters say they are more productive in their home office than at a traditional workplace
75% of current telecommuters say they plan to work remotely for the rest of their career
The "Future Workforce Report" predicts that more than 70% of all teams will have remote workers or telecommuters by 2028.
Why is teleworking becoming more popular?
Given that the future of telecommuting jobs looks very promising, understanding why it can be such a boon becomes imperative. So, what is it about telecommuting that makes it such a sought-after work arrangement? What are the key reasons behind this rise in telecommuting jobs? Is it the convenience, the productivity jump or better financial sense? We have 12 reasons!
Flexible Work Schedules
Remote work can accommodate anybody with any lifestyle- be it a parent of two, a traveler, a fitness freak or simply anybody else. It provides employees the liberty of choosing their work hours to accommodate their lifestyle (instead of the other way round), something which was unheard of until a few years ago.
Higher productivity
Working from home means fewer distractions in the form of chatty colleagues, meetings in the conference room, or long coffee breaks. If you are disciplined enough, you will be able to finish your work much faster. As long as you don't miss the deadline, you can switch off during unproductive times and come back online to finish the rest of your work when you feel up to it. In fact, numerous studies point toward the efficiency and productivity aspect of working from home.
A balance between work and other things
Being able to finish your work in a good time will give you ample time to do other things that matter- cooking, dancing, painting or learning a new language. Unsurprisingly, recent studies show that workers aged 45 years and above prefer to telecommute to coming to work. It gives them more quality time to spend with their families, something which is a luxury when they have to travel to work every day.
Recreation
Workers of today want to explore different hobbies and interests. They are no longer restricted to one geographic region, thanks to the Internet. Guitar lessons are taught through YouTube and new languages can be learned on Instagram. To be able to do so much, one needs to have lots of time away from work. This is made possible through telecommuting.
Connectivity
The next reason why telecommuting jobs are on the rise is connectivity. With the availability of various telecommuting applications, staying connected to your geographically dispersed team was never easier. Here are a few examples/choices you might appreciate:
Grptalk, an Instant audio conferencing software that makes audio calls too simple and easy for businesses and groups of any size. No PIN needed. No internet required. No hardware necessary.
TelebuJoin, a video conferencing and webinar solution that allows you to run face-to-face meetings and host seamless interactions from anywhere on mobile or desktops.
TelebuPing, an office chat and instant messaging designed to let people connect, cooperate, and communicate easily from anywhere, across all kinds of devices.
Everything is online
Data is on cloud servers and so is pretty much everything else. This eliminates the need for a physical office space with files, reports and other paperwork. In fact, companies like Zapier, Trello and many others do most of their work remotely and have very few to no offices. Having all the work-related data in one centralized place makes it easy for all employees to store, share, access, or collaborate on data they need, irrespective of where they are.
The world is a village
Sure, the entire world is currently under complete lockdown. It's not even safe for anyone to travel from one part of the country to another. However, remote work statistics report that employees want to explore possibilities of international exposure- in the form of an international team, or simply work with a company that is not based in their home country. And thanks to telecommuting, there is a possibility to do all that from the comfort of your home.
It's relatively more cost and time effective
For organizations that are completely remote, a lot of expenses—rent, electricity, real estate, Internet connectivity—don't occur. Even those that have partially remote teams have the option to invest in co-working or flexible workspaces. In addition to this, there is too much population, pollution, traffic congestion in most big cities. And starting your by driving through congested roads or reaching office after spending 1.5 hours in traffic is not fun. I prefer to work in peace and for that reason (and more), I favor telecommuting.
Using the global talent pool
The hiring and onboarding process has evolved. Organizations today look at different sources to find potential employees. And sometimes the right person for your job is in the other corner of the world and the beauty of telecommuting is that you can hire him/her to work for you. If you are able to attract new talents from around the globe through their telecommuting setup, that is a win!
Balanced work-life = happier employees
It's a proven fact that a positive work-life balance makes employees more motivated to perform more productively. When employees are able to increase their productivity and also live a balanced life, they're going to be happier. Happier workers definitely stay on with organizations for longer. So, if you're an employer, this is a huge plus!
Environmental consciousness
This is a pretty important one. How many times have you seen a single person in a car? Not only does this add to traffic woes, but it also contributes to air pollution. Within an office space, in order to accommodate thousands of employees, companies do leave behind a pretty big carbon footprint. All of this can be avoided to some extent through telecommuting.
With so many changes taking place around us, the rise of telecommuting jobs is obvious. It's only a matter of time before more organizations join the bandwagon. Stay calm! We have a very exciting future ahead, especially in telecommuting.
Shalini Singh
Shalini Singh is a creative content writer at Telebu Communications. She loves to speak her mind with clarity and logic. She mainly writes on topics that are at the intersection of modern business culture and collaboration. And when she is not doing that, she is somewhere exploring a new place or just sitting on the couch scrolling through random posts on Instagram.
Related posts
Subscribe to get the latest news & updates.