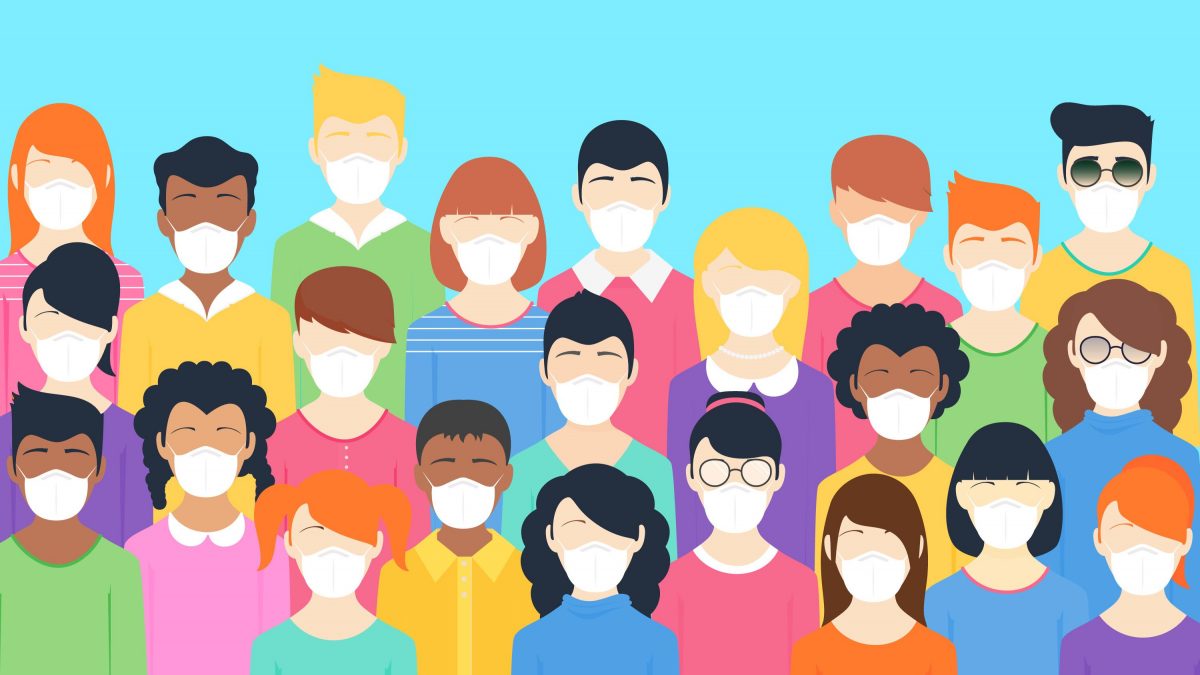 What Lockdown Has Taught Us All So Far
Shalini Singh, 12 months ago
6 min

read
110
As humans, we are too terrified to change. It is our nature to find security in known approaches to life and everyday situations. We have an attachment to familiar practices, places and people that is not easy to be given up.
However, in 2020, change might be the new normal.
I just look back to the first quarter of this year and I realize – a lot has changed. Relax, I am not going to make you feel more overwhelmed by discussing numbers or press statements.
I think we can keep ourselves updated on that part on our own. 
What I am going to do instead is help you find the silver lining in today's darkest cloud. I am going to help you reflect on the many lessons we have learned in lockdown.  These lessons, I believe, are the positives changes we have made in ourselves and around us after 50+ days at home. 
Now, let's  get talking!
We're thankful to people who put their lives at stake for us
It takes more than just spunk to take the bullet for someone else!
No words are going to be enough to express our gratitude to COVID-19 warriors – Armed forces, doctors, nurses, sanitation workers, police, fire fighters, and home guards.
But still, THANK YOU!
We're finding joy in little things.
"Enjoy the little things in life because one day you'll look back and realize they were the big things."
And that's another lesson we've learned amid lockdown.
Before lockdown, we were so preoccupied with finding new things that we didn't have time to realize the value of little things that were always there. Now that we are confined to our homes, we can finally see what makes life worthwhile.
Things that you may have dismissed before like sharing a cup of tea with a friend, spending a warm summer's evening with your loved ones, or taking a walk to the garden with your pet, suddenly have more significance. And it feels good.
We're appreciating our privilege
If there is a key takeaway for us from this lockdown, it is the realisation that our biggest asset is our families and relationships. We have to admit that people who love and care for us are often the ones we take for granted. But this pandemic has taught us how fortunate we are to be with our parents, partner, children, siblings, or friends. A lot of people don't have that privilege. They are braving the lockdown on their own.
Here's a small thought… if you are lucky to be around your loved ones,  take it as an opportunity to make new memories and renew old ties – and if you know someone who is alone or away from his/her family, don't hesitate to help them out. 
We're thinking of those who are struggling
Did you know that over half of India's daily wage and migrant population earns Rs 200/- to Rs 400/- a day? Their daily wages were just sufficient to send their children to school, pay their rents and have a decent meal. But today, their lives have come to a halt. Since the day when the lockdown began, the daily wagers have been struggling to make a living. Many are left with no money and food. And many are marching and paddling to home.
Doing our bit: With @Satya Kalyan Yerramsetti's clear vision and extreme dedication of each employee for the organization, Telebu stands strong in these strange times.
And now we all stand in support of the ones in need. Many amongst us have come forward to donate a part of their salaries to help people with medical emergencies. And many are making their contribution to feeding the poor and needy.
This is the least we can do – and we all should do it.
Now, a key lesson that hard times like these teach is to "be human". Individuals, NGOs, social organisations and the government itself has come forward and together to help those who are struggling. So, hope is still not lost.
We're not taking good health for granted
Before lockdown, we never thought twice about skimping on sleep, not getting enough exercise, or indulging in fast food or fizz drinks. But today, we have learned how vulnerable we can be.
The pandemic has highlighted how one's health is compromised with a mere touch. It has forced us to be more cautious about our own health and of those around us. 
We're going virtual – and loving it!
At first thought, this lockdown made me feel uneasy. But eventually I realized that it's going to be okay.
We live in a world where virtual tours, webinars and video conferences make distance obsolete. It doesn't matter where you are in this lockdown – as long as you have access to your phone/laptop and a good internet connection, you can engage with anyone, anywhere, anytime.
From eLearning to online birthday parties, there are 100+ fun things you can do right now without the need to step out of your house. Just decide what you want to try first.
We're adjusting our working methods
The time of crisis has revealed a new way of doing business. For the last six weeks, me and my team at Telebu have been exploring the best ways to create an office-like environment at home.
Though the government has agreed to allow private offices to operate with upto 33% strength in lockdown 3.0, we and many other professionals are preferring to WFH at 100% strength. First, it's safe this way and second, more importantly, it's a lot fun.
It won't be wrong to say that during our time in lockdown, we all have learned how to keep business as usual by adjusting our good old working methods. 
And if this pandemic is going to trigger a permanent WFH scenario, I am sure we will be okay. 🙂
Watch How @Telebu Works, From Home.
We're getting good at new hobbies
I've heard that an individual can create a new hobby in 30 days. Lucky for us, we have got more time at hand.  
From being a rookie chef to a self-certified fitness trainer, it's good to know that almost everyone is taking up new hobbies or working on the ones that usually go missing in the midst of a busy life. 
We're loving the birds and the bees
Hearing birds singing is no longer a joy of spring.
We all know that nature has a way of balancing things but what we are seeing in lockdown is the most beautiful sight I have ever seen.
Pollution levels are falling, environmental damage is reversing, wildlife is coming out of the woods and jungles, and nature is breathtakingly turning beautiful while we celebrate the clean air and blue skies from our windows.
Conclusion
The one important aspect to remember here is that Lockdown is not something to get frustrated about. Sure, we are facing a lot of problems and missing a lot of things, but at the end of the day we are doing it for our own safety and that of our loved ones.
And once this pandemic is behind us, never again in our lifetime are we likely to experience the same. I'm keeping my fingers crossed.
Till then, let's make the best of it. Let's learn new lessons every day. Let's be optimistic. Let's live in hope.
Let's stay home and stay safe.
Shalini Singh
Shalini Singh is a creative content writer at Telebu Communications. She loves to speak her mind with clarity and logic. She mainly writes on topics that are at the intersection of modern business culture and collaboration. And when she is not doing that, she is somewhere exploring a new place or just sitting on the couch scrolling through random posts on Instagram.
Related posts
Subscribe to get the latest news & updates.