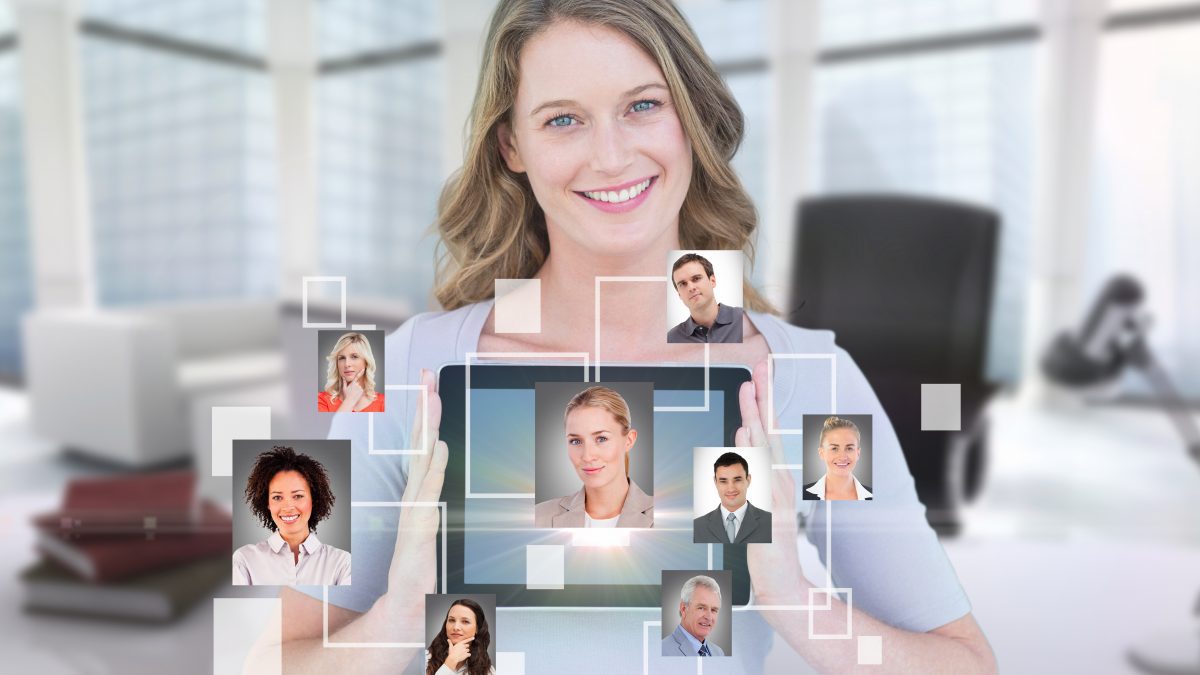 Virtual Team Communication: Challenges & Best Practices
Shalini Singh, 12 months ago
8 min

read
94
2020 seems to be pushing us towards the future of work i.e. virtual work, virtual team communication, and WFH.
By the end of 2019, three in every ten organizations were using virtual teams in the workplace or had already employed a hybrid work arrangement of some kind. We're not even half-way through the year and most companies have gone completely virtual to deal with their biggest challenge yet – keeping business as usual during the pandemic.
However, working with team members who aren't sitting in the next cubicle has its challenges.
In theory, leading or being a part of a virtual team allows you to be a part of a dream team without boundaries. In practice, virtual team communication is often taken for granted and things get muddled really quickly.
With the rise of virtual teams, there is also a rise in the real communication challenges of leading virtual teams. In my post below, I'll talk about these challenges, along with tips on overcoming them.
What is a virtual team?
Virtual team, distributed team, or a remote team – all three phrases refer to a group of people working together from different locations. This group shares common work goals and connects via text, audio, and video communication technology.
Are virtual teams effective?
When planned and implemented correctly, a virtual team works as efficiently as an office-going team.
Virtual teams often showcase the best version of flexibility and productivity. According to a study, teleworkers are to be 20-25 percent more productive than their office colleagues. Another survey highlighted how employees who worked from home were 43 percent more productive than their office-going colleagues.
But, it's not always rainbows and butterflies in the virtual world.
Imagine working on a task with people you can't meet or greet. They aren't across the desk and you don't get the option to discuss critical work-related stuff over a cup of coffee – well, not literally.
And that's just one of the challenges virtual teams face.
Virtual teams can be effective beyond imagination. But, it takes a lot to achieve that level of effectiveness.
What are the challenges of a virtual team?
There is a fine line between a perfectly synced virtual team and a complete disaster. If you, and your team, are new to this new world of work, here are some challenges you should be prepared to overcome.
Lack of office-like culture
An office-like culture is fostered, in large part, by bringing together and engaging them in various collaborative activities. Now, having disjointed teams can make this hard to accomplish.
When everyone works exclusively from home, they are likely to get siloed from each other and their company's values. And when that happens, a virtual work environment no longer facilitates meaningful relationships within a team in the same way that working in the office does.
Inability to "socially" interact too often
Working together in a team means more time spent in interactions with each other. Though working together virtually makes life easier, it can be a bit daunting at times due to a lack of informal, everyday office banter.
When working as a virtual team, employees are likely to interact only via emails and occasional calls. That makes it difficult for everyone to have any spontaneous or specific "social time" in the team – no random discussions about each other's lives, weekend plans, or upcoming holidays.
Not using the right communication tools
Miscommunication is rife in teams, especially for ones that are made of globally dispersed individuals working on the same project. Virtual team members often face difficulty in understanding how their work contributes to the overall effort of the team due to inadequate and irregular communication.
Using an instant messaging app, meeting software or a video/voice calling app helps to solve this problem to a great extent. But if you choose the wrong tools or use them incorrectly they can ruin your virtual team communication and take up a lot of your productive time.
The absence of trust and team spirit
When working in a virtual team, you don't get to see what other team members are working on. In fact, members of a virtual team rarely work at the same hours. This kind of working style can easily breed trust issues, which is often one of the biggest challenges of managing virtual teams.
How do you create an effective virtual team?
Keeping all the above challenges in mind, here are some best practices for managing virtual teams and virtual team communication.
Create a virtual communication charter
The scope for misunderstanding in virtual teams is large.
So, If you want to make it work, the first thing you have to do is set some ground rules and define some preferred methods of virtual team communication within your team/organization.
Tip: Do this during the forming and norming stage of team development. Just publish a written communications charter for the team and keep adjusting it according to their feedback and needs.
Clarify individual/group commitments
Too little trust and too much suspicion – that is what makes teams and teamwork suffer.
There is an obvious complication in people believing what they can't see. And the best way to resolve this complication in virtual teams is to set and define individual/group commitments clearly.
Tip: Write instead of talking. Create a simple excel sheet where everyone can see each other's day-to-day commitments – that will work just fine.
Make virtual meetings more meaningful
Have you ever faked an excuse to avoid an online meeting? If so, you're probably having boring online or virtual meetings.
In the corporate world, we have this weird habit of dragging meetings for hours without any clear agenda. It's the hard truth. But virtual meetings don't have to be the same. In fact, by making some simple changes, the virtual meetings and conferences that you organize can be meaningful, interesting, productive, and even FUN.
Tip: First, stop having chronically long and unnecessary meetings. Second, give these best virtual team communication tools a try.
Slack – "Where Work Happens"
Slack is a popular team interaction tool that caters to both virtual and in-house teams. With Slack, team members can send messages and share files directly to each other via public or private channels.
Here's what Slack offers: Messaging, File sharing, File browsing, Voice/video calls, Open API, iOS & Android apps, Data security.
Ping – "Secure Way To Connect Your Teams"
If you are looking for something less complicated and more affordable than Slack, go with Ping. Ping by Telebu is an intuitive software solution that unifies instant messaging and HD voice/video calling in one place.
Here's what Ping offers: Seamless collaboration, Easy scalability (10,000+ members), End-to-end data encryption, Crystal clear audio, Absolute control, Integration, Live screen, File Sharing, iOS & Android app.
Skype – "Talk. Chat. Collaborate."
Skype is a web-based tool for text, video, and voice communication. Skype operates on all devices and offers plenty of business communication features that work well for virtual teams.
Here's what Skype offers: One-to-one video calls, Group calls, Instant messaging, Voice messages, Screen sharing, Send files, Send contacts.
grptalk – "Start Audio Conferences In 30 Seconds"
grptalk is a speedy and scalable audio conferencing app. With grptalk, audio conferences can be done from anywhere, anytime without the need for the internet or any specific hardware.
Here's what grptalk offers: Easy conferencing Scalability (5000+ participants), Call recordings, Intuitive call analytics, grptalk web, Advanced host controls, Security.
Zoom – "Keeping You Securely Connected Wherever You Are"
Zoom is a video conferencing software. Zoom is designed to host and broadcast virtual meetings, webinars, and video conferences with up to 100 interactive video participants and 10,000 view-only attendees.
Here's what Zoom offers: Video webinar, Group collaboration, Cloud and local recording, Zoom meetings and rooms, Integrated scheduling, Premium audio.
TelebuJoin – "3 Clicks To Start Meetings Get, Set, and Join your meeting now!"
TelebuJoin is a cloud-meeting platform that lets people, as well as professionals, connect, discuss & build relationships from anywhere. With TelebuJoin, you can start or join a video conference, webinars, or broadcast event using a simple URL.
Here's what TelebuJoin offers: 3 click video conferencing, Team chat, Advanced call controls, Screen share, Hand raise, Call recording, Live broadcast, Mobile responsiveness.
Foster virtual team appreciation
Appreciation is the key to a team's success – not an afterthought.
Regardless of how it is done, incorporating rewards and recognition into your virtual efforts shows positive results like high retention, increased productivity, and greater accountability.
Here are some of the most effective ways to recognize and appreciate a virtual team:
Send a company-wide email of appreciation
Shout out on social media
Use your website to share achievements and success stories
Gift something customized (example: Coffee mug, action figure, or a planner)
Host a virtual celebration
Create a "virtual water cooler"
Have you heard of "cabin fever"? Well, in the world of virtual work, people use this term to define the feeling of isolation and yearning they feel when they have been working remotely for a long period of time.
Don't worry! It simply implies that you love the office noises and you are probably too used to them. The best way to deal with this problem is to energize and gamify your remote work environment in a socially satisfying way. Luckily, you have got means to do just that.
Conclusion
My final suggestion – if you're about to lead or join a virtual team, take your time to understand how things work and where they can go wrong.
So, This was my take on virtual teams and virtual team communication based on my personal experience. I hope my insights and ideas in this matter will keep you moving in the right direction.
Shalini Singh
Shalini Singh is a creative content writer at Telebu Communications. She loves to speak her mind with clarity and logic. She mainly writes on topics that are at the intersection of modern business culture and collaboration. And when she is not doing that, she is somewhere exploring a new place or just sitting on the couch scrolling through random posts on Instagram.
Related posts
Subscribe to get the latest news & updates.