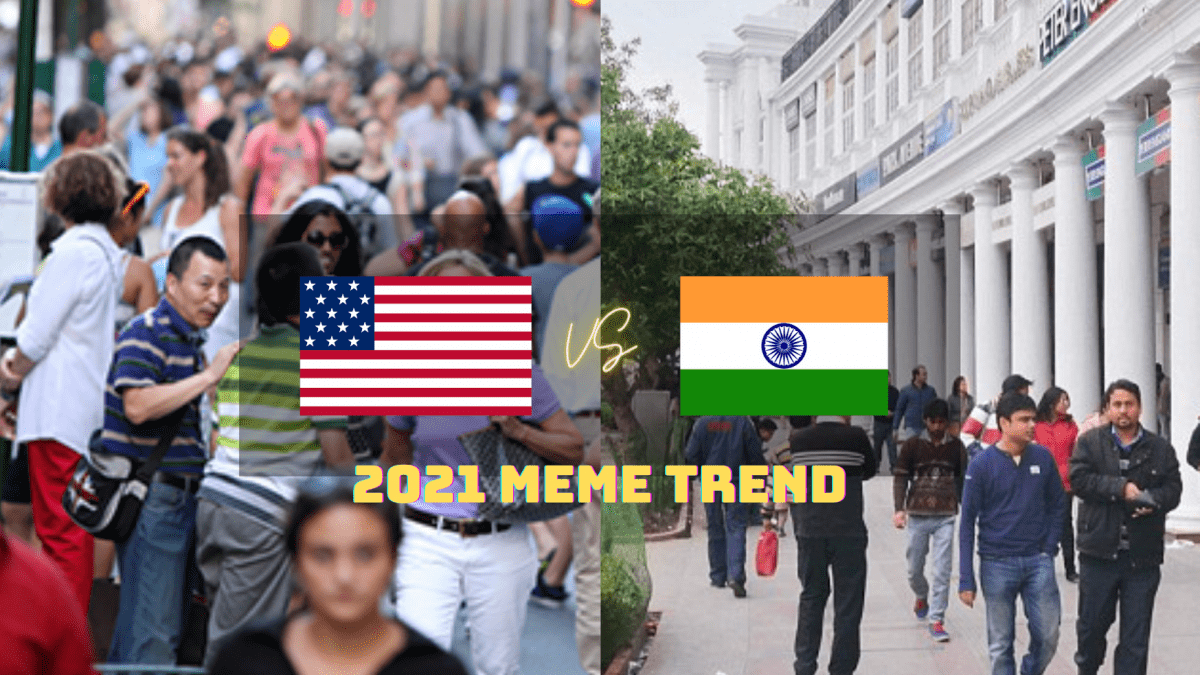 The US Vs India Meme: The First Twitter Trend Of 2021!
Dev Madhav, 3 months ago
2 min

read
0
2021 is here and boy have the new trends kicked off! And desi trend makers haven't kept quiet. This new year started off with The US Vs India Meme trend.
It caught on quick enough and soon, some brilliant marketing teams were quick to leverage its potential.
In its essence, the trend which originated as a hashtag on Twitter aims to capture the huge cultural differences between the USA and India. But what made it spread like wildfire is the fact that the Indian cultural counterparts to the USA were relatable to everyone on some level or the other.
The fact that the Indian response is written in Hindi or a local language, made this relatability much more accessible.
So here is a look at some of the funniest tweets to come from companies on this trend!
Starting off is our very own:
Yep we know it, no video call almost always means a sorta-kinda impromptu holiday!
Fevicol on the other hand is known to have some witty people on their marketing team. And here is their take on the trend:
The big fast food chains always have had some humorous people on their twitter feeds. KFC India definitely wasn't going to miss out on this fingerlickin trend!
And why can't baby product sellers have some fun too?
The Indian attitude towards fuel efficiency in cars is now world f-mous. And second-hand vehicle sales portal Droom made sure they used that!
Ah yes the "paisa vasool" cinema.
A guaranteed statement you are going to hear in multiple languages if you have ever gone to a movie with other Indians!
Friendly reminder: Work out people, especially since most of us are sitting at home!
Couples in India know this all too well!
Thank you Zostel for offering the best affordable lodgings!
And we have days to eat non-veg and veg!
It's no wonder why Book My Show became the de facto movie ticket platform for Indians!
Well lol!
Dating apps and services in India have also jumped in on the trend! Because if there is the biggest difference between the USA and India, it's in dating and love!
Here are a few more for your enjoyment!
2021 has just started. And we have a whole new year of new trends to look forward to.
But what we can all agree on is that we can finally dump the work from home #wfh hashtag and move on with a #hindsight2020 one!
Related posts
Subscribe to get the latest news & updates.