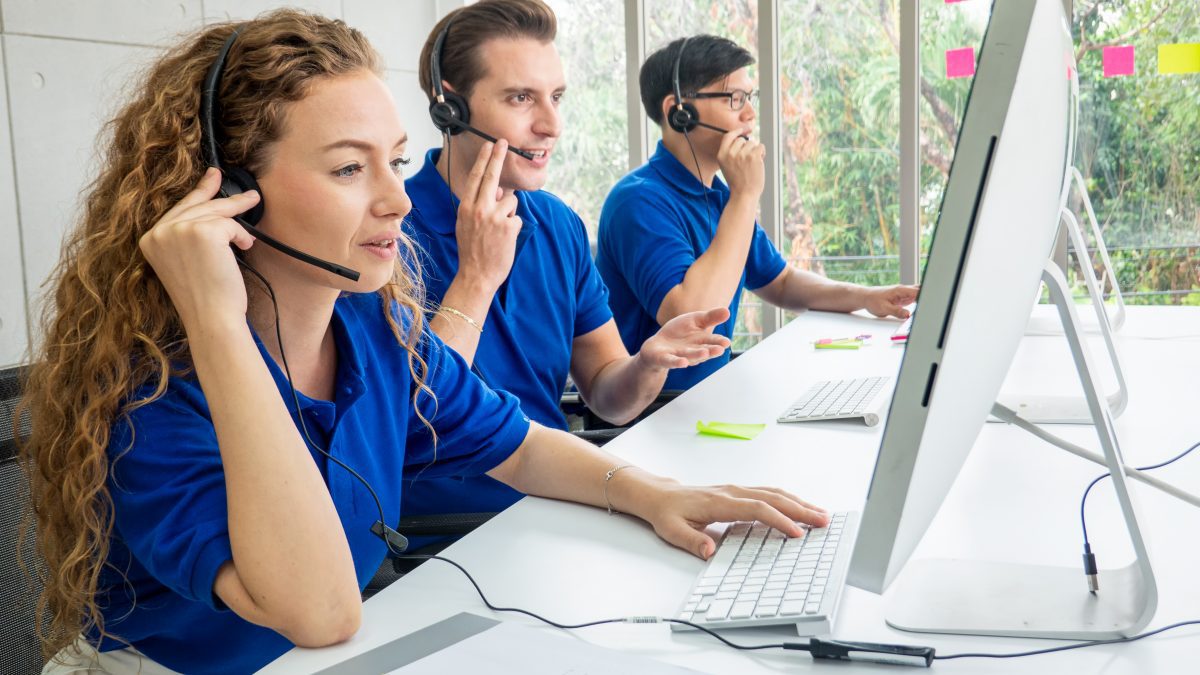 Operator Assisted Conference Call: Does It Really Help?
Shalini Singh, 7 months ago
5 min

read
69
An operator assisted conference call is great for a lot of reasons. Many large businesses and corporations frequently solicit the assistance of an operator for their conferences and let this operator handle a lot of their conference calling problems. It lets them focus on the task at hand and minimizes distractions that might otherwise seep through. Most companies resort to operator assisted conference calls for very important occasions or events.
What is an operator assisted call?
Operator assistance refers to a telephone call in which the calling party requires an operator to provide some form of assistance in completing the call. Operator-assisted calls can be more expensive than direct dial calls.
These operators are specifically trained to manage conference calls and are extremely professional. Hence, they are able to handle complex problems with ease and get on with the call. The fact that a professional operator is handling the call is a big source of confidence for businesses.
This is how you can organize an operator assisted call.
Before the start of the call, the operator is required to sit with the host or the person who is presiding over the call to discuss the agenda in detail.
Any information that is not sensitive must be shared with the operator for better handling of the call.
The operator then will provide a choice between a dial-in or dial-out conference call. With dial-in, as the name suggests, participants will be required to dial-in to the number that is specified to them. With dial-out, the operator will call the list of participants.
The call starts with the operator making a formal introduction and providing details of the conference call.
Once the call is done, the chairperson can request for a call recording and a list of participants who were active on it.
Why do you need to use an operator-assisted conference call?
Here are some reasons why some organizations might want to seek the help of an operator for their conference calls.
They are very suitable for large scale events
Operator assisted calls work very well for one-to-many situations like a Q&A session, town halls, training and the like. In fact, both small scale and larger companies can benefit equally from them.
They add a touch of professionalism
When participants are on an operator assisted conference call, they will be greeted professionally, introductions will be made well, and other details will also be shared. Sometimes, it helps to have a professional to take care of all of this.
You can expect perfection from a third-party
If you hire someone to do the conference calling work for you, you can expect perfection. They are trained and experienced in the task of setting up a call and taking the participants through it. This can get you brownie points in the case of extremely crucial situations like an Investor Relations call. You won't have to worry about the quality of the call or other technical issues that might crop up.
Operators handle calls with security
Operators know how to transact calls with utmost security. They will follow the steps to filter through spam or unidentified calls by validating all the callers through the PIN. They also handle any suspicious callers and disconnect them, if necessary. They have complete control over the call so they can decide if someone needs to be muted to someone. For instance, if there is some sensitive information that certain participants are better off not being aware of, the operator could mute the speaker to them.
However, you have very little control. If things do go wrong, the organization is likely to lose the most. A backup in the form of a mobile conferencing application is smart. grptalk allows for large conference calls to be made with much ease so you can eliminate the role of an operator altogether.
They do all the mediation work
Right from greeting callers, to introducing the purpose of the call, to transferring callers to other lines- the operator takes care of everything. So, all you need to focus is on the sharing of information and effective communication which can bring a win for your organization.
They help with all the tertiary work
They set up the equipment, check for quality, invite callers and host those calls as well. This takes a huge burden off your chest. When there is great call and quality management, you can have a better and a more productive conversation with your callers.
They make a record of all the participant callers
When handling large-scale events, you can expect a large volume of callers. However, professional operators keep track of all these callers. At the end of the event, they hand over the list to you. You can utilize this list to make further classification of the callers and decide how to do business with each of these groups.
Conclusion
As helpful as they are, operator assisted calls can pose some privacy concerns for some kinds of calls. When you are on a call with investors or other stakeholders and are looking to discuss sensitive information about the company, there could be a privacy-related scare. Besides, there is a large amount of dependency on the operator.
And there are often times when you will regret not having things under your control. For that and many other reasons, a self-hosted conference call made using a reliable conferencing platform is much more organized and helpful than operator assisted conference call.
Shalini Singh
Shalini Singh is a creative content writer at Telebu Communications. She loves to speak her mind with clarity and logic. She mainly writes on topics that are at the intersection of modern business culture and collaboration. And when she is not doing that, she is somewhere exploring a new place or just sitting on the couch scrolling through random posts on Instagram.
Related posts
Subscribe to get the latest news & updates.