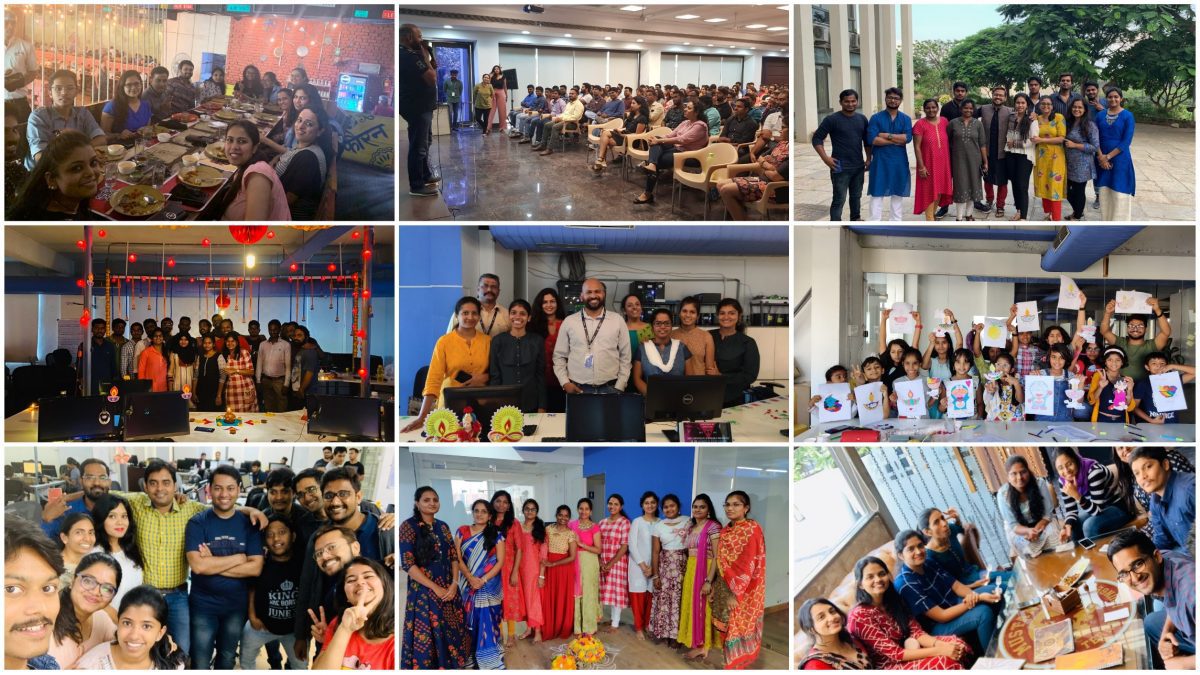 Building A Company Culture That Actually Thrives
Shalini Singh, 1 year ago
5 min

read
196
A "good company culture" does a lot of things for a lot of people. But even so, it is often undervalued, underappreciated, and underestimated.
I have been in this industry for a long time. And during this time, I witnessed (and even experienced) how a specific kind of corporate culture –GOOD and BAD– affects an individual on a personal and professional level.
Here at Telebu, we consider ourselves as a part of a growing business. And in our quest to grow and succeed, we have been welcoming new talents in our team.
Our hiring and onboarding processes are pretty usual. However, I often notice something highly unusual during these processes. Many candidates that we interact with are so desperate to leave their current company that they not only want to switch jobs but they are ready to join us taking a pay cut.
Yes, you read that right – Taking a PAY CUT.
Initially, we wondered "it must be the desperation to grab a more compelling job" or "It might be something personal". But when we finally asked "WHY?", here are the answers that shocked us to the core.
"I am being micromanaged. And it doesn't feel right."
"My company has the most unfair HR policies. I am desperate to protect my job."
"I strive for freedom and opportunities to learn."
"I just want to stay out of office politics and do my job"
"I am STUCK and I don't have any other options"
It's sad. But it's true.
If your company is losing its best talent without any clue. I suggest that you start asking/answering some important questions about your company's culture—and make some strong changes ASAP.
We at Telebu take pride in our positive culture. Sure, it's not perfect—but it's everything that WE, as a family, expect it to be. In fact, I even remember an interviewee who appreciated us and said: … you are one of the 1st companies who says "We are a family" and not "We are like a family". At that moment (and many more), I realized that:
All the time, thoughts, and efforts you put into building a good company culture are completely JUSTIFIED. It's the #1 thing that employees and job candidates are looking for.
Wondering what we do so differently at Telebu? Or need help building a company culture that actually thrives? Keep the following #TIPS in mind.
Don't just post JDs anywhere (or everywhere). Make sure that your HR team knows what they want and who they want—and reach out to people accordingly.
Don't just have interviews. Try to have conversations that are meaningful and personal.
Try not to hire people who just want to switch for money. Find people with true passion.
Never judge a candidate based on his/her previous job experiences. I personally believe that skill sets can always be enhanced, not the attitude.
P.S. If you ever get a chance to interview here at Telebu, you will be hired for your amazing stories and brilliant honesty.
Interact with your people on a personal level. Break the ice by asking questions about each other's hobbies, love interests, favorite Netflix series, and even pet peeves. Just find occasions to get everyone together and talk.
People who work together, eat together. Eating is a primal behavior that can be extraordinarily meaningful at work, especially when you all get together at lunchtime to talk about the good and bad of the day while enjoying some good food.
Keep spreading the cheer and empowering the champions. Be sure to cultivate a culture that gives each individual something specific to work towards—other than a paycheck.
Promote and upscale people within rather than hiring new people (and that's not a bad option either! Think of it this way: when hiring, instead of going for the quick fix i.e. interviewing a new candidate, we prefer to promote current employees and develop people within the corporate culture. By doing this, we show how loyal we are to our hard-working staff and how much we care.
Create opportunities for continuous learning. In our culture, we are always looking for ways to learn and grow together. This new year, our marketing team came up with a new initiative called "Year Of Fun, Learnings & Growth". This initiative is all about employees having opportunities to cross-learn, grow, advance, and move up at work.
Prefer a flatter organizational structure. No bosses, no managers, no hierarchy—that's how we roll at Telebu. So, consider having fewer management layers and intermediaries between executives and staff employees.
Switch to celebration mode more often. From a colleague's birthday to #TakeTheStairsDay, celebrate any and every moment that builds good fellowship, boosts workplace morale and creates memories of laughter at work. Remember, celebrating one moment together affects many.
Make your culture people+pet friendly. Trust me! This one is a game-changer.
Summing up… Start taking your culture seriously or no one will. The ways I have listed here have a major contribution in making Telebu culture what it is today. Our culture is one of the best—and simplest— you will ever witness.
We are always hustling and bustling in the office, every day feels like a Saturday to us. We love our coffee breaks and our lunchtime gossip. So, if you are a great culture fit, this is the place to be. Don't believe us, ask FooFoo.
Note: The post was initially published on

LinkedIn

.
Shalini Singh
Shalini Singh is a creative content writer at Telebu Communications. She loves to speak her mind with clarity and logic. She mainly writes on topics that are at the intersection of modern business culture and collaboration. And when she is not doing that, she is somewhere exploring a new place or just sitting on the couch scrolling through random posts on Instagram.
Related posts
Subscribe to get the latest news & updates.