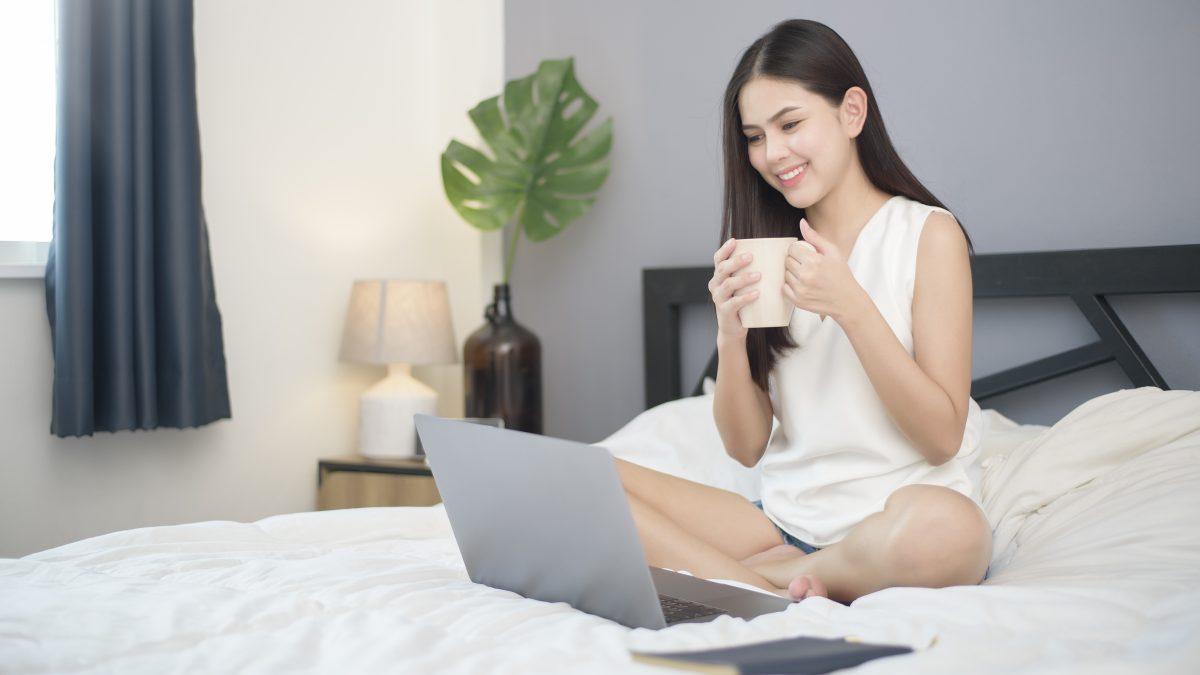 8 Remote Work Best Practices For First Time Remote Employees
Shalini Singh, 5 months ago
6 min

read
172
Remote work is creating quite a buzz these days. Every employee today is either requesting or doing work from home. But this concept of working from the comfort of your couch or adopting to remote work best practices is not something new.
Did you know that more than 4 million people were already work remotely in the UK? And, according to the recent developments, by the end of the year 2020, more than half of the world's workforce will have adopted some sort of remote-working routine. The popularity and demand for remote work best practices are on the rise and this doesn't seem to stop anytime soon.
With the rise of remote work, there is a need for creating awareness. Whether you are considering remote work for the first time or have considered it before but didn't get the right start—this article is for you.
In this particular article, you are going to learn everything about "What does it mean to work remotely?", "How can you be successful working remotely?", and "What are some remote work best practices?".
Let's start with the basics.
What does it mean to work remotely?
Remote work is the kind of working style that enables professionals to work 'flexible hours' from anywhere, anytime unlike traditional office environments. You can think of the concept this way: Instead of being confined to a designated desk or workspace every day, you can connect to your work, execute your projects/tasks, and surpass your goals wherever and whenever you please.
Does working remotely increase productivity?
A major population of employees today feel they'd be more comfortable and deliver more efficient work if they could 'work anywhere' outside of their office space. And here are a few reasons why telecommuting is on everyone's mind these days.
Given these stats and circumstances, it's only a matter of time that employers and employees say yes to full-time remote work, freelancing, and work from home. And, just like that, we step into the age of full-time telecommuting.
As work from home and remote work becomes popular and gains traction, a larger number of people participate, which means there'll be many more questions. Because there's always a flip side to everything that's awesome. With that being said, let's take a quick look at some of the common challenges of working remotely for employees.
For employers who are letting their employees work flexibly or employees who are looking forward to working remotely, overcoming each one of these challenges should be a #1 priority.
How to succeed at remote work?
So, the question is how can you make the best of telecommuting and ensure it improves your productivity, without it backfiring? The answer lies in these productivity tips for remote workers.
Whether you're working from home or from a cafe, here are some remote work best practices to help you ensure that you don't lose focus at work and maintain a balance between your work and your 'me' time.
Create a remote work routine (and follow it)
Even if you aren't physically going to the office, it helps to establish certain work timings. It could be as early as 7:30 am if your work is of an independent nature. If you have conference calls, then plan accordingly. When you do this, you're going to ensure you don't end up working all day.
Dress up appropriately for work
You may argue that the purpose of telecommuting is to work straight from bed in your old PJs. While that's indeed a tempting idea, taking a shower and dressing up in different clothes can psychologically help you get into the 'work' mode. You don't have to wear a suit, just a T-shirt and comfy shorts/jeans should do.
Meditate and exercise more often
Some activity for the brain to help stay focused is known to make you more productive. Meditation and breathing techniques can be of great help in reducing stress and in functioning to your finest capacity.
Create a dedicated space for work at home
This is one of the most common productivity tips for telecommuters and most of them fail here. Working from your kitchen or your bedroom can prove to be very unproductive. When you're sitting on your bed and typing out an email, you're not going to be able to have that seriousness. Instead, dedicate a space in your house to your work. You should have a desk, and preferably a door to shut out the noise. You could also use some essential oils like peppermint or rosemary to help you focus better, or use incense sticks to center yourself.
Monitor the time you spend on phone and web
Working from home tests your discipline in many ways. How much time you spend looking at social media or making non-work related calls is going to tell you how focused you can be while telecommuting. So, make sure that you spend very little time on Facebook, Instagram and the like. If you think you lack that discipline, technology is at your beck and call. Apps like Focus Me and Temptation Blocker help you monitor time spent on social media.
Take short breaks and step out of your home
If you remote work regularly, get out every now and then. You don't always have to work from home. Walk to the closest cafe and work from there. If you go to the same cafe every day then take a train to a Starbucks you haven't been to. Or try something different, make a picnic and go work from the park. The idea is to change your work environment and break the monotony. You will be surprised to see how productive that makes you.
Don't forget to socialize and make friends
Meet new people. Just make sure you interact with other humans regularly. We are social beings and are meant to network. Instead of working from a cafe, choose a co-working station. The co-working space culture is growing on a lot of us. And many of these spaces have their own cafes too.
Find exciting ways to communicate
Whether it's the office or other remote workers, keep the lines of communication open. If they're in the same city as you, then meet them for face-to-face discussions because it still is the best way to communicate. Be available during office hours and stay connected. For best results, explore software and tools that can be used to share data and collaborate more seamlessly while working remotely.
Here at Telebu, we offer individuals, teams, freelancers, and remote teams with a team communication suite designed for Chat, Conference, & Communicate better.

TelebuPing is an instant office chat app that makes communication faster and easier across all types of devices.

grptalk is an audio conferencing app that connects 3-10,000+ people in 30 seconds over one call.

TelebuJoin is a video conferencing solution, perfect for hosting virtual meetings and interactive webinars anywhere, anytime.
Get better with your email writing skills
Since you're working remotely, you're going to have to communicate a lot via email. So, spend some time honing your email writing skills. Brevity is key. Also, make sure to document your emails and create distribution lists so you waste little time.
Conclusion
While these telecommuting best practices were meant to serve as a guide, they are by no means tenets of telecommuting. You can always add your own depending on your working style. If done the right way, telecommuting can be an extremely powerful tool to create happier and more productive employees. It is definitely emerging as a promising way to create a happier and more sustainable workplace!
Shalini Singh
Shalini Singh is a creative content writer at Telebu Communications. She loves to speak her mind with clarity and logic. She mainly writes on topics that are at the intersection of modern business culture and collaboration. And when she is not doing that, she is somewhere exploring a new place or just sitting on the couch scrolling through random posts on Instagram.
Related posts
Subscribe to get the latest news & updates.