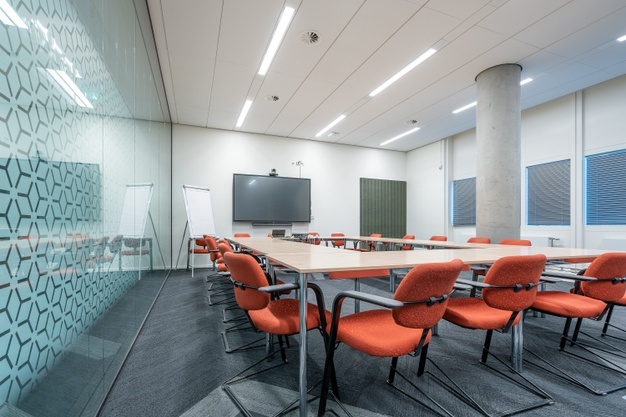 5 Amazing Naming Inspirations For Your Meeting Rooms
Sanjna Lal, 5 months ago
4 min

read
0
Meeting rooms are an essential part of any organization. They help keep employees and team members updated and informed about the current affairs relevant to their work.
According to BooQed, an average employee has about 8 meetings per week. An average worker spends roughly 5 hours attending meetings a week. The average manager spends around 14 hours a week (AskCody).
In an effort to keep spirits high, several organizations try their best to keep things exciting and fun by doing a variety of fun activities. Team building exercises, for example, are organized to ensure the cohesiveness of employees remains intact or develops further. 
Naming your meeting rooms is another way of keeping things lighthearted and entertaining.
Meetings are not necessarily exciting, however, one can always make an effort to keep the room inspiring. Giving your meeting rooms inspiring and fascinating names will hold the focus of attendees. 
Organizations that name their conference rooms usually do so to showcase their values and organizational culture to their employees, customers, and clients.
So how can you go about naming your meeting room? What can you do to find a name that perfectly encapsulates the culture of your company?
This article shares 5 suggestions about where you can draw your inspiration from.
Favourite TV Series/Movies/Actors:
Are your employee's fans of Harry Potter? Lord of the Rings? Stranger Things? Friends? The Big Bang Theory? 
Send out a poll with trending movies, TV series, and actors to everyone in your organization. Gather all that data and see what type of names you can come up with based on the most popular answers.
Try to make your selection a diverse one.
You can do this by choosing several genres that are closely linked to your company's culture.
Local or Global Landmarks
Landmarks make for good naming inspirations. They will highlight the cultural roots and the foundation of the company.
Start by listing down all the landmarks in your city or country. Alternatively, if you're a large multinational corporation, you can pick global landmarks.
Doing this fosters cultural pride and can create a sense of familiarity amongst your employees.
Favourite cuisines or restaurants
Start off by gathering all the foodies in your office then ask them for popular restaurants and cuisines in your vicinity.
You can also try to remember the most in-demand food in any company gathering. What's something that everyone's always raving about?
Plastering the name of a restaurant on a conference room door will encourage employees to go in and bond.
Plus, most food establishments have fun and interesting names!
Imagine passing by a meeting room and reading 'Dominos Pizza' or 'Kentucky Fried Chicken' stuck on the door.
You will instantly think of inviting your colleagues out for lunch or ordering in for everyone.
A nice bonding session indeed.
World or Industry-Relevant Leaders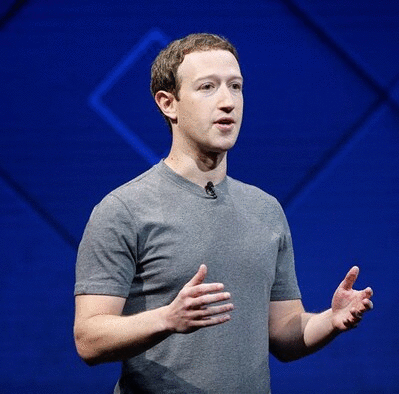 Industry leaders are inspirational people that drive us to work hard and stay motivated. Who are some of the industry leaders that your company looks up to?
CEOs, philosophers, social advocates, philanthropists, and celebrities push people towards forward-thinking. Employees will feel inspired being in a space named after someone they look up to.
If possible, get a picture of this famous personality on the wall of the meeting room along with one famous quote.
Any person stepping into that room will instantly feel inspired.
Favourite Singers or Bands
If there's one thing that brings people together, it's definitely music! Everyone relates to music and pop culture.
Run a poll to find out the musical interests of your employees. What's that one song everyone is currently humming? What's that one song that boosts everyone's energy instantly?
You could even choose to name your conference room after an inspirational song.
What a Wonderful World by Louis Armstrong, We are the World by Michael Jackson, or Eye of the Tiger by Survivor are some examples of motivational songs.
Conclusion
Whatever you decide upon, ensure the name highlights the culture and values of your organization.
Choose something that will inspire people when they step into the room. And be sure to let your employees do the choosing by running polls or meetings to decide upon a name that is also in line with their interests.
Giving them some deciding power will motivate them to spend the maximum amount of time in your meeting and conference rooms.

Sanjna Lal
Sanjna is a content writer at Telebu Communications. She has always found her passion for writing, not just on a work level but also on a personal one. Having lived in over 4 countries during her lifetime, Sanjna loves exploring different cultures. If she isn't working, then she is indulging her taste buds in different cuisines (especially the spicy ones)!
Related posts
Subscribe to get the latest news & updates.