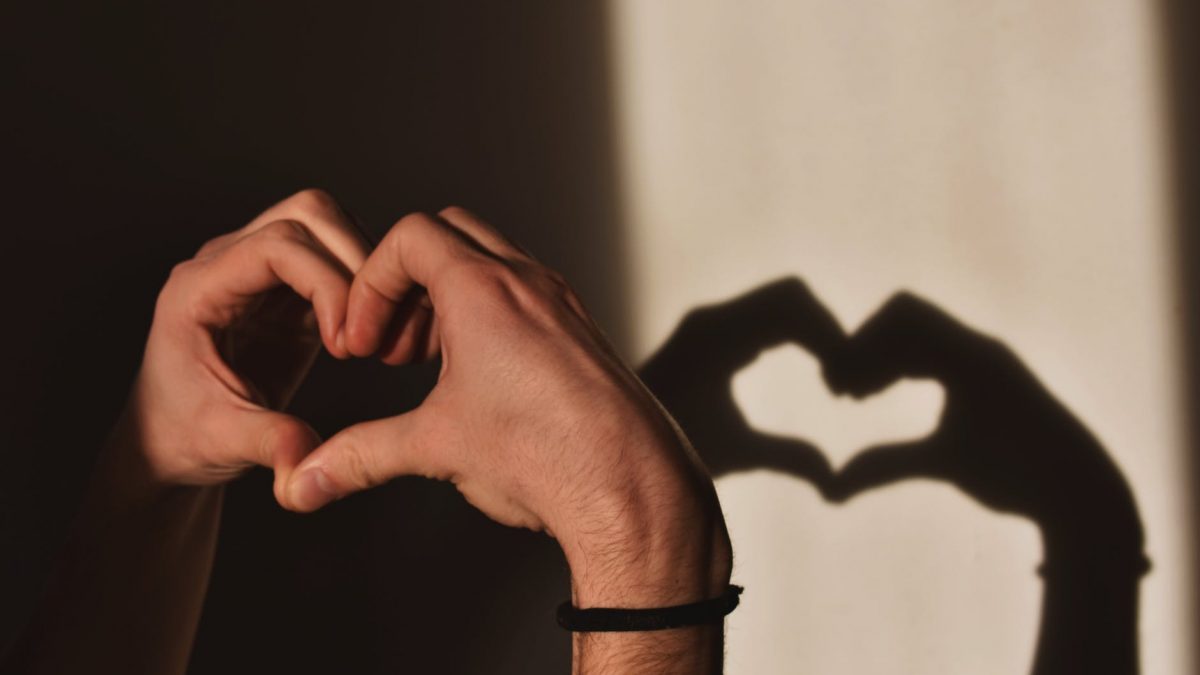 15 Everyday Things That Kept Us Sane In The Year 2020
Sanjna Lal, 4 months ago
8 min

read
0
Alas, we have reached the end of this dreadful year! 2020 will echo in hallways when the 4 syllable word is uttered. "We don't talk about that year over here", a person will say in the distant foggy background.
While we rejoice at the end of this year, let's take some time to actually show some gratitude to things that got us through this rough year.
Was it your pet? Your weekly meet up with your friends via video conferencing? Your family? Your favourite book?
A lot of us finally found the time to pursue the things we always wanted to do. Whether it was trying out a new recipe or hobby. We all came together (virtually of course) and made our lockdown period a happening and fun one.
Everyone is wired differently and thus the things that carried our weight forward to the end of this year differ.
Below I am sharing 15 things that made 2020 bearable, something we can collectively agree on.
Netflix, Amazon Prime & Hulu
Source: Daily Mail
Remember Tiger King and Carole Baskin?! That show was released in March when the quarantine period first started. TV shows and movies were definitely something everyone binged on beyond limits. We finally had the chance to watch all the shows saved on our lists.
Whether it was 'Seema Aunty from Mumbai' or David Roses' sassy one-liners; we all found solace in these dramas to escape from the chaos ensuing in the world.
Video Conferencing
What would we have done without our beloved video chats? How would the work from home concept function without it?
Questions thankfully we don't need to answer.
This is by far the biggest thing that got us through this bumpy year. Video conferencing was our new mode of communication. A large part of our livelihood depended on a mere screen, camera, and microphone.
January and February
Do you remember when we first heard of COVID-19 in December of 2019? No one ever thought each and every one of us would be eventually affected by it.
Jan and Feb are months that remind us of our pre-COVID life, and this memory has kept us going. The memory gives us the strength to go back to that time and enjoy life freely once again.
Essential Workers
We have to hand it to the essential workers that risked their lives to save our own. They worked tirelessly and selflessly to ensure that our already disrupted livelihood resumed. From medical workers, first responders, nurses, doctors to grocery workers, these are the heroes of 2020.
They showed up for us to keep things running amidst a pandemic. So a massive shoutout goes to them! Thank you for all your kind and selfless efforts.
MUSIC!!!!!!!!!
Source: Seventeen Magazine
Ah! Where would we be without our beloved music? During the quarantine period, a whole bunch of new music was released.
Whether you listened to The Weeknd's After Hours album or BTS's "Dynamite", jamming out to our favourite tunes helped keep our sanity at bay.
Spotify and Apple Music had specially curated playlists to soothe our quarantine blues.
TikTok
TikTok was already popular before the pandemic devastated our lives. After COVID-19, because we were home-bound, the popularity of TikTok and its challenges shot up!
Some of these popular challenges include 'The Tootsie Slide Challenge', 'The Wipe It Down Challenge', and 'The Walk-in Challenge'.
Several people that don't usually make TikTok became amateur TikTokers overnight. Watching all of these humorous challenges brought some light to our gloomy lives.
Friends, Family, and Co-workers
The mandatory lockdowns in 2020 happened so suddenly and got enforced just as quickly. Because of that, a lot of people were displaced and separated from loved ones. 
But we humans are amazing beings! We adapted and used the next best thing to keep a semblance of intimacy. Video conferencing, instant messaging, social media posting, conferencing calling, etc.
Having conversations with our friends, family and colleagues kept our social quota filled. Humans are social beings, we thrive on the connections we form. A nice conversation with a friend made a huge difference in our day.
Social Media Challenges
There are new social media challenges literally every week. Do you remember some of the quarantine social media challenges?
Bingo encompassing specific topics spread like wildfire on Instagram. I am sure we all partook in this challenge or at least cursed at every person taking part in it.
Some of the other challenges include 'Until Tomorrow', 'The Doodle Challenge', 'Patience Challenge', and 'Pillow Challenge'.
These challenges helped us cope with the uncertainty that we faced during the pandemic and kept things light.
Books
Good ol' books! We finally had some time to catch up on the long list of books that we had saved. Reading our favourite books helped us escape from the material reality of the world.
A number of us picked up self-help books in an effort to better ourselves. What better time was there than the lockdown period? If you are one of those, then I am sure Ikigai: The Japanese Secret to a Long and Happy Life by Albert Liebermann and Hector Garcia was on your list.
Some of us went for fictional novels such as Harry Potter, The Great Gatsby, The Hunger Games, etc.
Books helped us use our imagination and live in a fantasy world for the time being. Whatever it may be, they helped tremendously in helping us cope with the uncertainties of 2020.
Good News
"There was good news in 2020?", yes there was. John Kransinki's Youtube show titled Some Good News featured exclusively good news. The premise of the show was to report global good news as compared to the mainstream 'bad' news.
So what was this good news? For starters because of decreased human activity, the environment healed drastically. Pollution levels went down by 65% in a few cities, a hole in the ozone layer even healed itself!
The news about the vaccine trials kept our hopes up, as we watched the news closely. Hearing small bits of good news, kept us going forward this year.
Working from your Bed
Working from your bed is quite literally the dream. Rolling out of bed, only to walk right back into it and spend your entire workday in there. All cosied up in your blanket, with your pet by your side, Netflix playing in the background. 2020 did a great job there!
If there is one thing all us workaholics enjoyed during 2020 is WFH. Although, we eventually grew tired of it. We were excited to start this new journey all in the comfort of our beds. 
The comfortability and safety our bed provided during this time acted as a catalyst in keeping our spirits up.
New Hobbies
Almost everyone picked up a new hobby during the lockdown. A lot of us decided to try our hand at baking and cooking. Within days, we all had the title of amateur chefs.
And thus, the cooking disasters began! But we all had fun trying out new recipes.
If you are someone that succeeded in your new hobby, consider yourself lucky.
All in all, we had good fun indulging in these new adventures, it gave us a sense of purpose. It was a great time to better ourselves in places we always wanted to.
Pets
If you didn't have furry friends or pets keeping you company during the lockdown, I am sure you found other avenues.
Our four-legged friends provided warmth and cuddles when all hope seemed to be lost. In return, they enjoyed our prolonged stay at home. They loved having us around, so it was a win-win.
For reals though, our pets kept us happy with their doe eyes. So go and give your pet a big ole hug for helping you through this rough year.
Memes
Source: Corona LOL
Memes are number 2 on the list of things that kept us sane! Memes brought humour to our lives, they were the light in the dark.
When the pandemic started, an array of memes were generated. Mass sharing on social platforms spread like wildfire.
Looking at funny memes kept our moods uplifted.
Thank god for memes!
Virtual Happy Hour with Friends
Source: Wall Street Journal
When we couldn't have our weekly weekend chill sessions with our friends anymore, we had to improvise.
A virtual happy hour session was born. Gathering all our essentials, we found a comfy spot and nursed our drink while stating "how weird is this!".
Despite the weirdness of the situation, we made it fun for everyone involved. Trying out online games, dance challenges, funny filters, and backgrounds.
Some of us decided to turn the virtual happy hour into a virtual movie night plus drinks. Apps such as House Party and Netflix Party (now TeleParty) were used to stream movies and TV shows with the live chatting option.
Technology united us, kept us sane, and held our hand to the end of the finish line!
Sanjna Lal
Sanjna is a content writer at Telebu Communications. She has always found her passion for writing, not just on a work level but also on a personal one. Having lived in over 4 countries during her lifetime, Sanjna loves exploring different cultures. If she isn't working, then she is indulging her taste buds in different cuisines (especially the spicy ones)!
Related posts
Subscribe to get the latest news & updates.